Field Rentals at The Eddy
The Eddy offers four futsal-sized fields with FIFA grade, health-conscious synthetic turf. Whether you want to rent one field or four fields, The Eddy has you covered. Bring in teams, run a camp, host a tournament, or do small-group training, with The Eddy's four fields and 41,000sq/ft of space, it is sure to provide you with the options you need.
Policies: A minimum of one hour must be booked. Fields must be reserved at least 24 hours in advance. For availability and reservations the day of, please contact Finn@rapidsyouthsoccer.org or call 303.399.5858.
Payment: All fields must have a 50% deposit at the time of field booking. All rentals must be paid in full 30 days in advance of the first scheduled use date. Any rentals reserved within the 30 day window must be paid in full at the time of field booking. The Eddy's hourly field rate is $65 per hour per field.
Benefits of Renting at The Eddy
Four Fields Available
FIFA Grade Synthetic Turf
Health Conscious Synthetic Turf
Waiting Area with Seating for up to 200
High Speed WiFi
Sound System Integration
Rent Space @ The Eddy Today!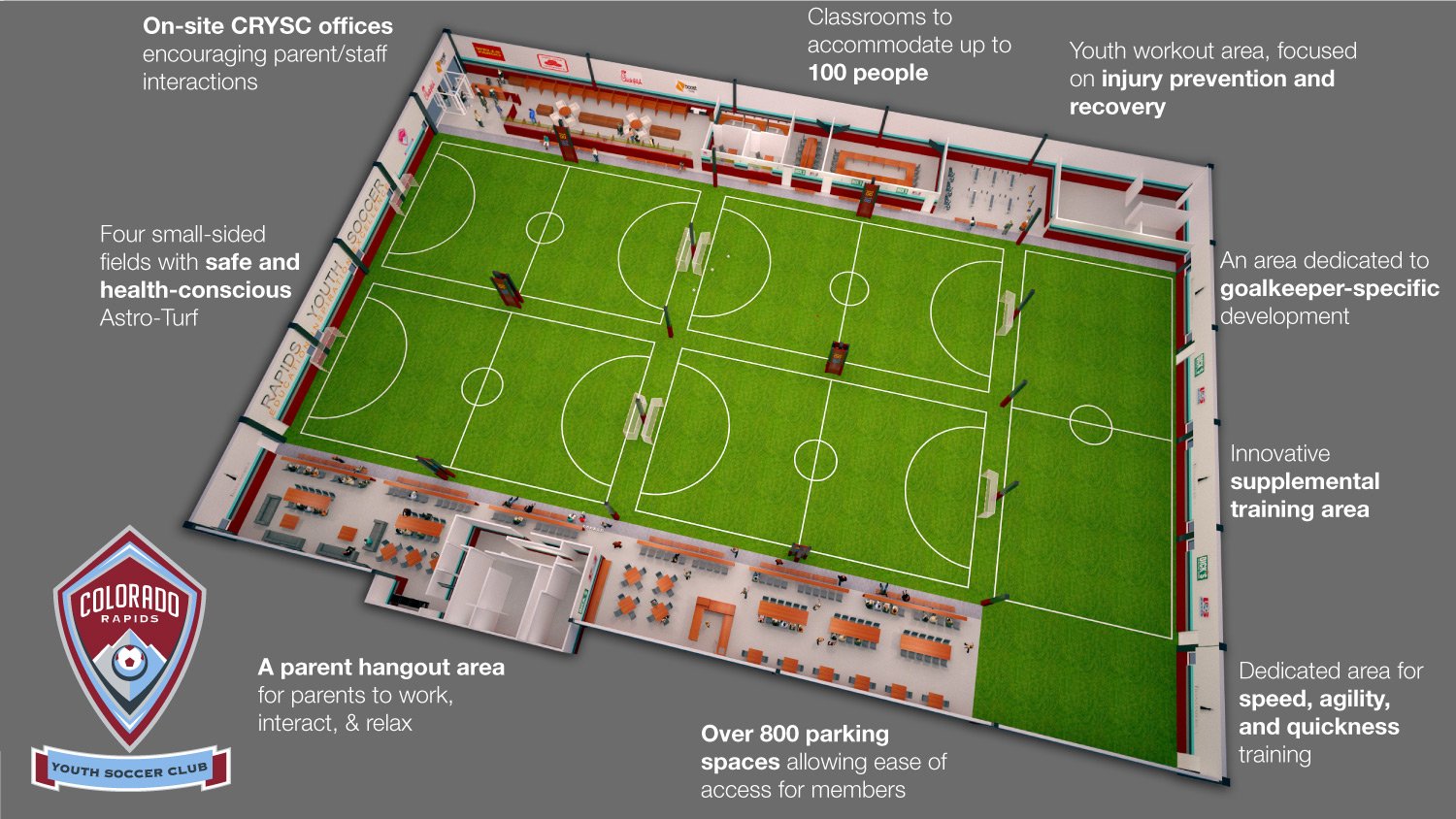 Click through to our online reservation system to reserve a field or TOCA session.
Rent Space @ The Eddy Today!
Frequently Asked Questions