College Commitment Class of 2019
Posted by: Anthony Presnell l College Placement Director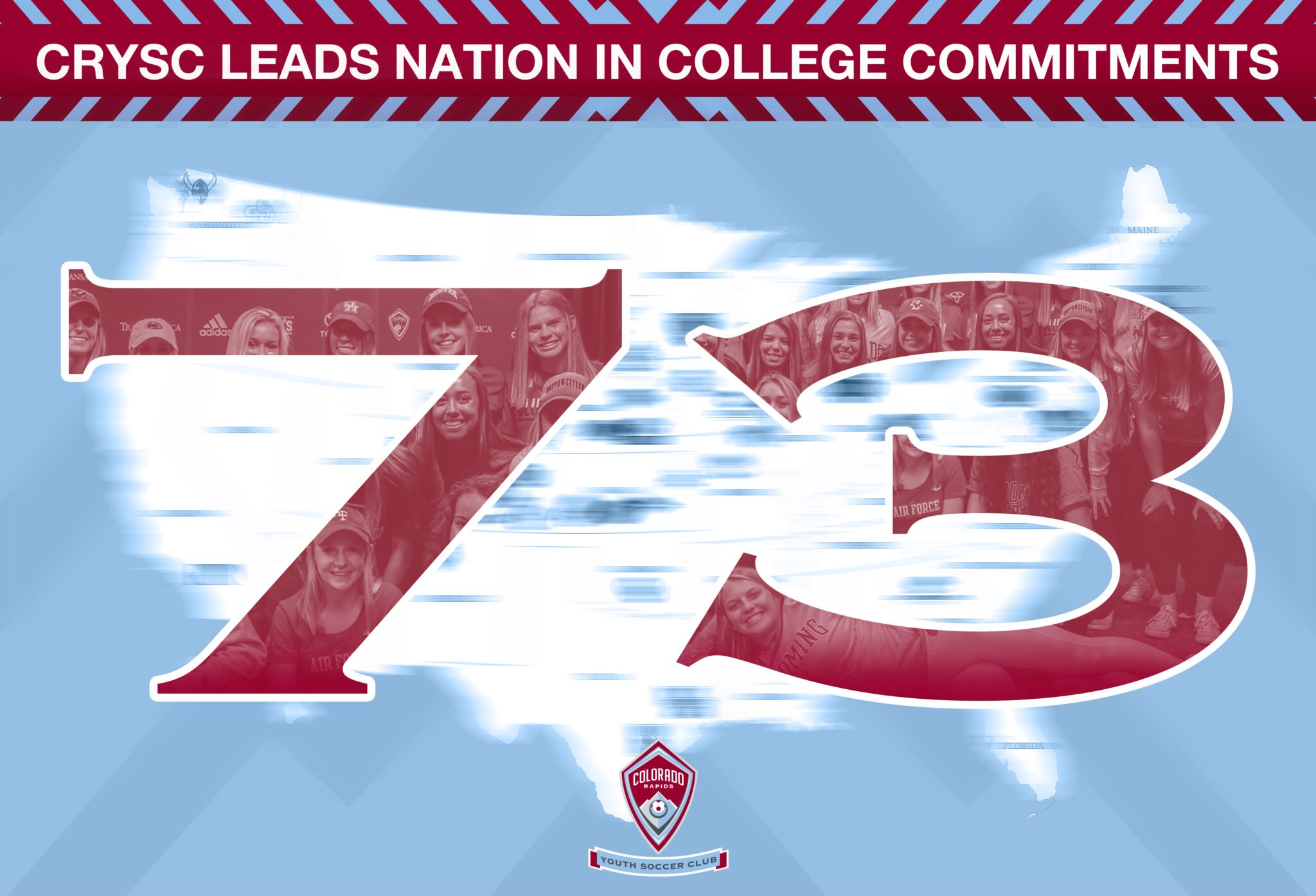 Colorado Rapids Youth Soccer Club is proud to introduce the college commitment Class of 2019! With 73 college commitments, the Class of 2019 leads the nation in youth players who have signed to play collegiate soccer next year.
"On behalf of the entire Rapids community, the Club would like to congratulate our players for officially taking the next step in their academic and athletic careers," Rapids College Placement Program Director, Anthony Presnell, stated. "We are so proud of these players. The hard work, dedication, and commitment that they have shown has been rewarded with the opportunity to compete at the collegiate level. As a Club, we pride ourselves on providing a pathway for committed players within all of our programs to play at the next level. It is a credit to everyone connected with Rapids Youth Soccer that these commitments come from all regions and levels at the Club. We wish these players the best of luck and look forward to seeing them grow at the collegiate level."
Meet the Rapids Class of 2019:
Learn More About the Rapids Class of 2019:
Ten players from the 2019 Rapids class are headed to programs that competed in the 2018 National Tournament. Raymond Jackson (00B ECNL), Carlos Mendez (00B ECNL), Kagan Giltinan (00B ECNL) and Drew Baty (00G North) look to improve their teams run in next years Division II National tournament, Sawyer Travis (Rapids 00B ECNL), and Molly Reich (00/01G ECNL) will certainly be challenging at the Division III National Tournament. Denver commit (Kaitlyn Glover 00/01G ECNL), Duke commit (Sara Piper 00/01G ECNL),Boston College commit (MacKenzie Egan 00/01G ECNL), Northwestern commit (Marianna Annest 00/01G ECNL), and US U-20 National Team member and Penn State commit (Coriana Dyke 00/01G ECNL), will be anticipating another successful season after their programs earned a bid to the NCAA Division I National Tournament in 2018!
Elsewhere among programs in the 2018 NCAA Tournament field, Cody Chavers (00B North) is bound for defending NAIA National Champion Central Methodist University, the Eagles won their first ever National title last November. Also competing for a National Championship in the NAIA next season will be Nebraska Wesleyan (Jakob Hulquest 00B North), Presentation College (Brooke Lind 00G FC), Doane University (Kaila Scarlett 01G South) , Tabor College (Natalie Ford 00G FC), Bethany College (Robert Ottenberg 01B South) and Gustavus Adolphus College (Nathan Rouaud 00B Select).
Twenty-six players will find a fellow CRYSC player from this year's class as a teammate in the fall of 2019, including a foursome of commits to the University of Wyoming (Maria Allen Rapids 00/01G ECNL, Hannah Hagen 00/01G ECNL, Keelie Wortmann 00/01G ECNL, Tori Parker 00/01G ECNL),another foursome to CSU-Pueblo (Annelise Vandiver 00G North, Dori Sterne 00G North, Peyton Fox 00G North, Taylor Potter 00G North), a trio of commits to local Division III Johnson & Wales University (Francisco Cigarroa 01B Select , Ricardo Corrujedo 01 Select, Dylan Reimer 01B South), and pairs at Metro State University (Ian Oltman 01B South, Tyler Hause 00B FC) and Black Hills State (Haylie Scruggs 00G FC, Samantha Turpen 00G FC).
Northeastern JC (Courtney Dinkel 00G FC, Jordan Swinhart 00B North, Slayter Andolsek 00B North, Adrianna Vargas 00G North), Sheridan College (Holland McGuire 01G, Kaden Carson 00B North, Tanner Smith 00B North), Laramie County Community College (Bryan Vasquez 00B ECNL, Noah Espino 00B ECNL), Otero JC (Alfredo Gonzalez 00B Select), Dodge City Community College (Charea Magday 00/01G Burgundy), Johnson County Community College (Isabelle Joseph 00G North) and Northeastern Community College (Hannah Chevren 00G North, Riley Gilbert 00G North) continue to serve as great two-year opportunities for the Colorado Rapids Youth Soccer Club.
Other programs looking at Rapids 2019 commits to help make an impact in 2019 are Division III programs Colorado College (Kevin Peterson), Augustana College (Jonah Wimbish 00B North), University of Redlands (Kaiah Mooradian), and Central College (Bridget Lynch 01G Select). Clayton State (Taylor Pollock 00G North) and Newman University (Darin Chavers 00B North) chose out of state Division II opportunities while others chose local programs Adams State (Connor Sullivan 01B South), South Dakota School of Mines (Tate Minch 00B North), and Regis University (Colton Barry 00/01B ECNL).
The Women's NCAA Division I adds exciting talent to conferences across the country, including Texas A&M Corpus Christi (Kassie Rembisz), Bucknell (Abby Gearhart), Gonzaga (Kacy Johnston 00/01G ECNL), Richmond University (Catie Groves), Columbia University (Mackenzie Bryant), Miami (OH) (Elle Gill 00/01G ECNL),University of Colorado (Tessa Barton 00/01G ECNL), and Notre Dame (Audrey Weiss 00/01G ECNL). The Mountain West Conference's Colorado State University (Kendra Gipson 00/01G ECNL), Air Force Academy (Catherine Bakken 00/01G ECNL), and University of New Mexico (Myah Isais 00/01G ECNL) will find familiar faces on the field throughout the season. University of South Dakota (Anna Hossfeld 00/01G ECNL) and Western University (Lynette Hawkins 00/01G ECNL) will look to take down defending champion Denver University, while Iowa State University (Lauren Holleran 00/01G ECNL) and University of Oklahoma (Shalom Prince 00/01G ECNL) will battle in the extremely competitive Big-12 Conference.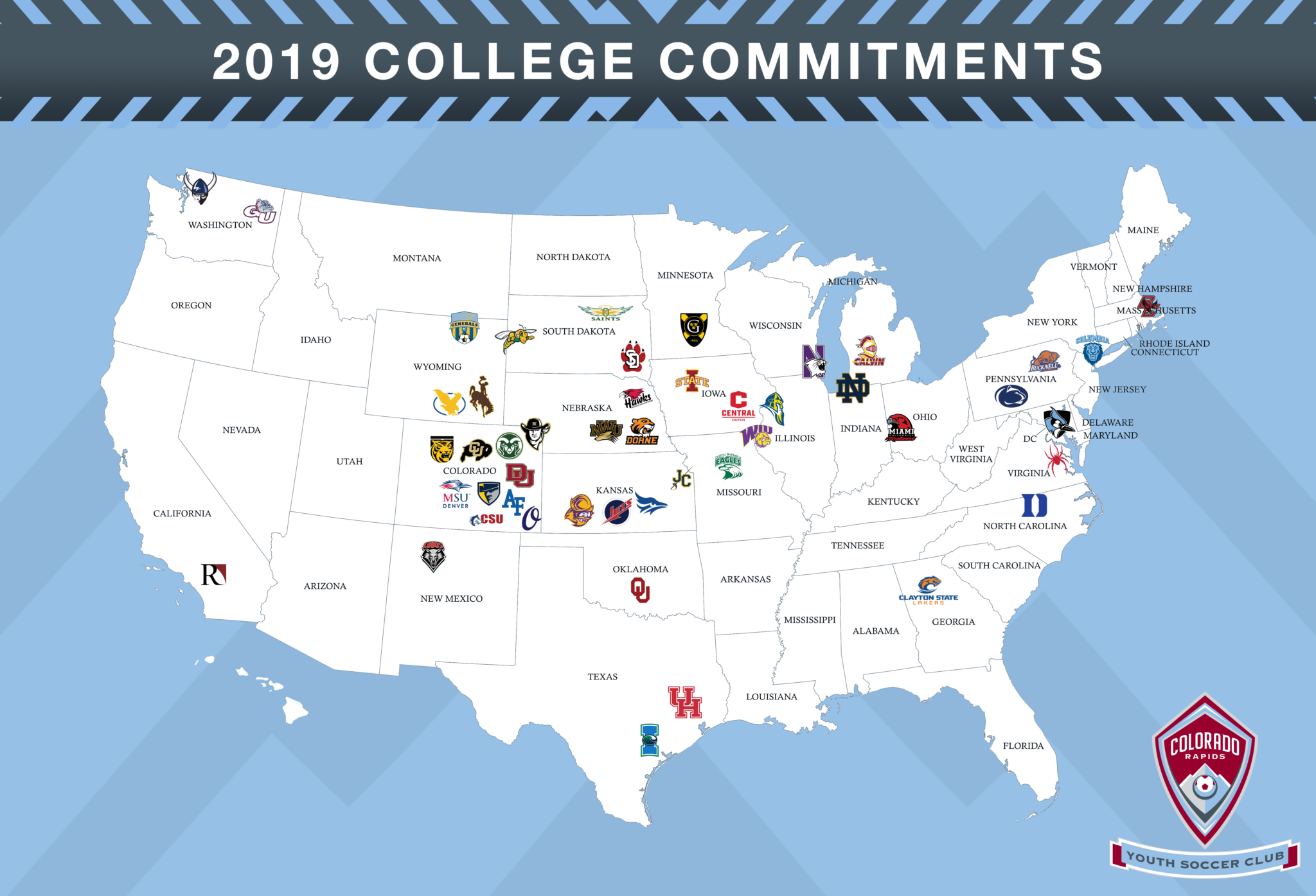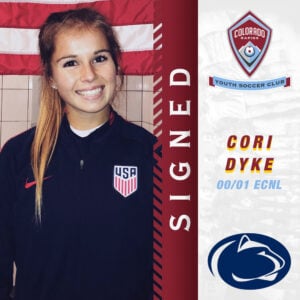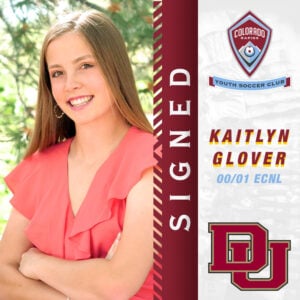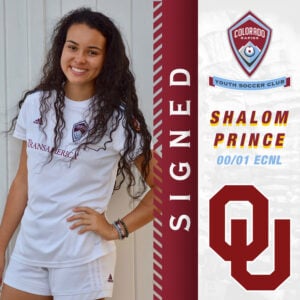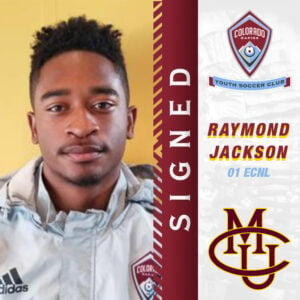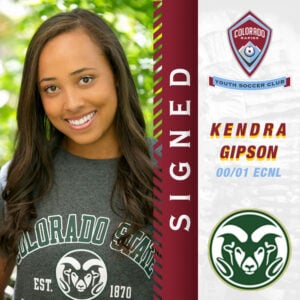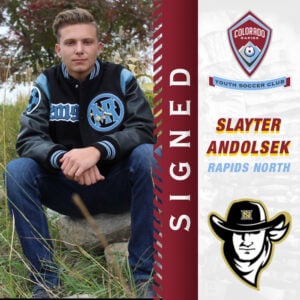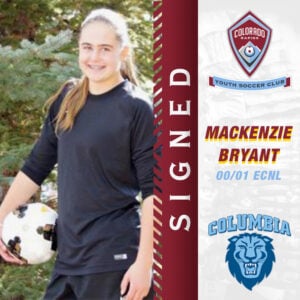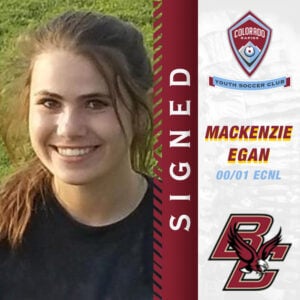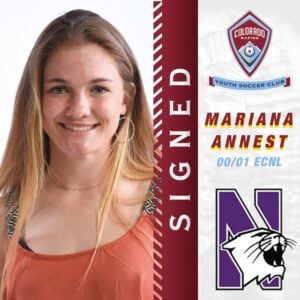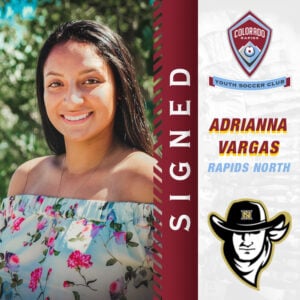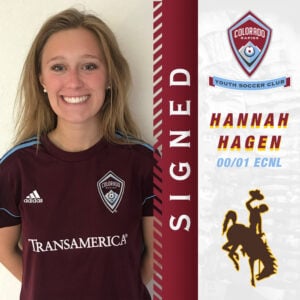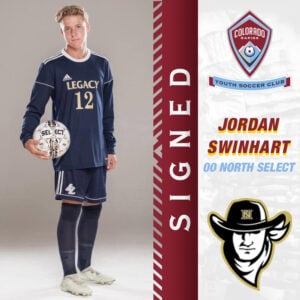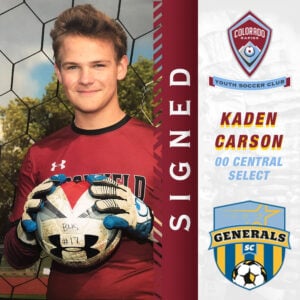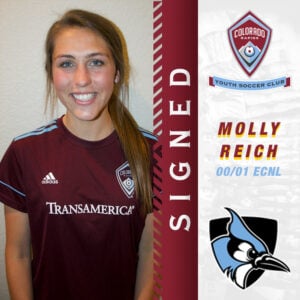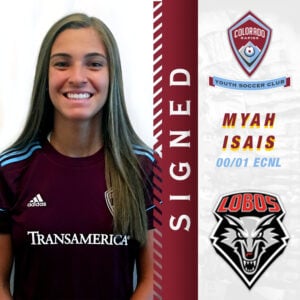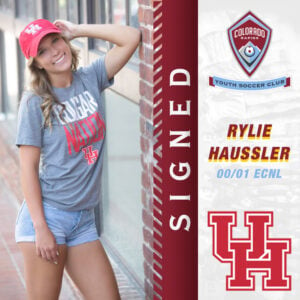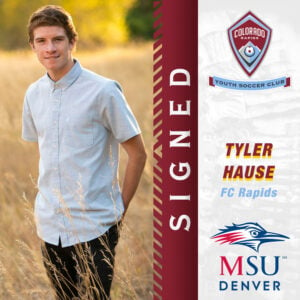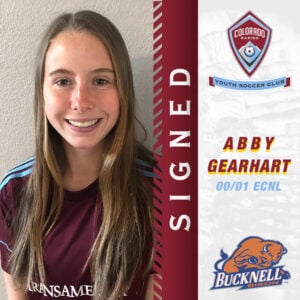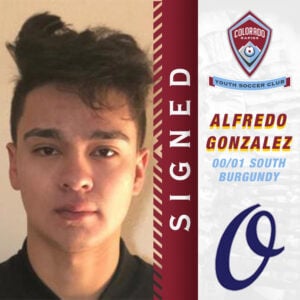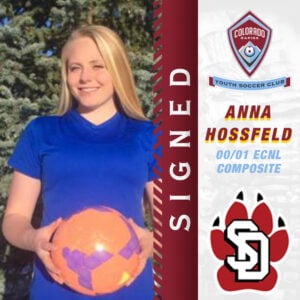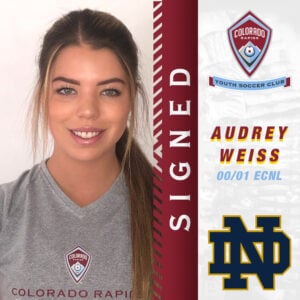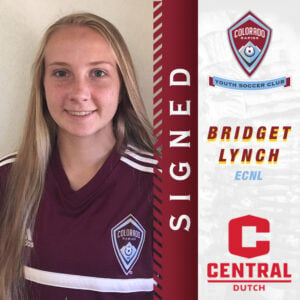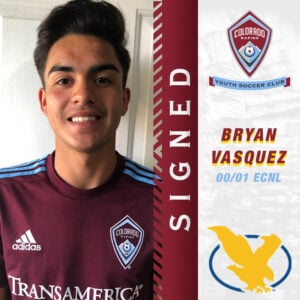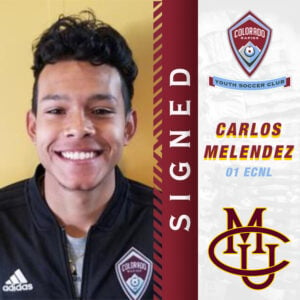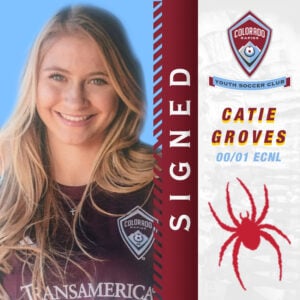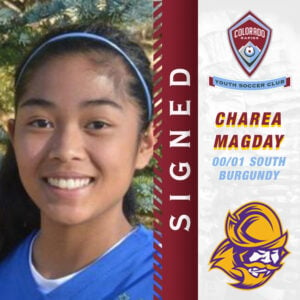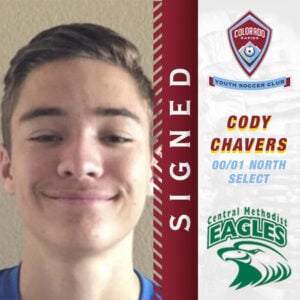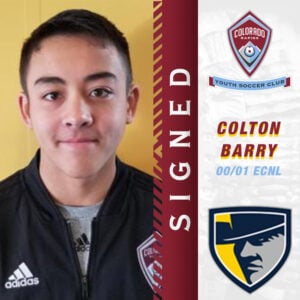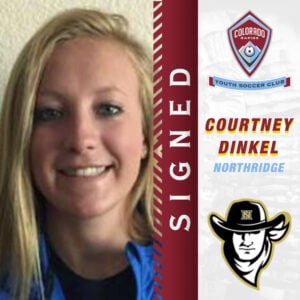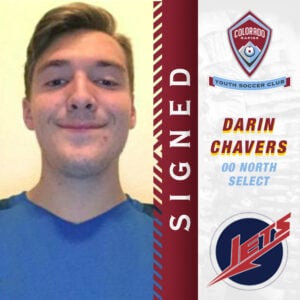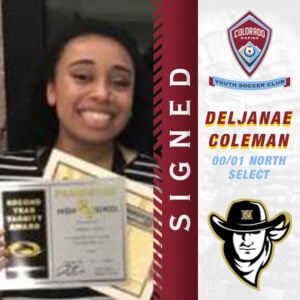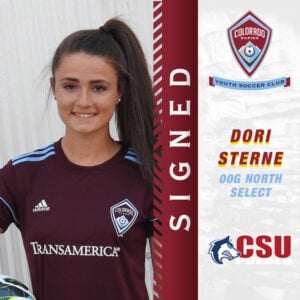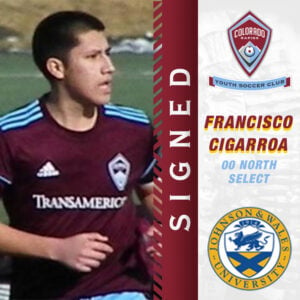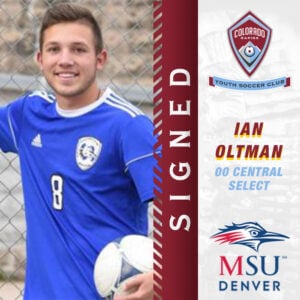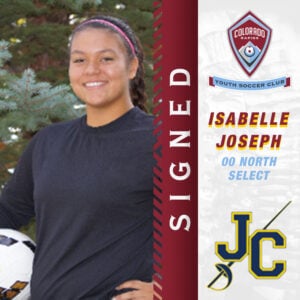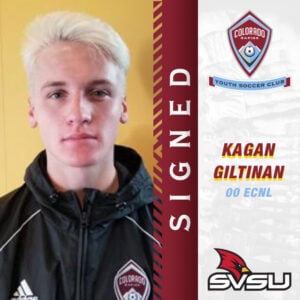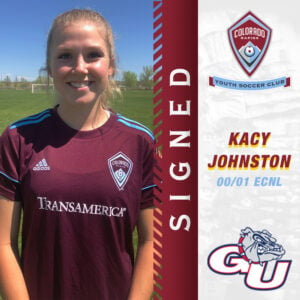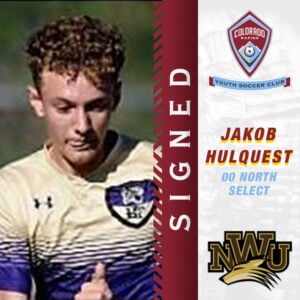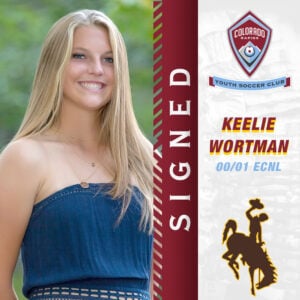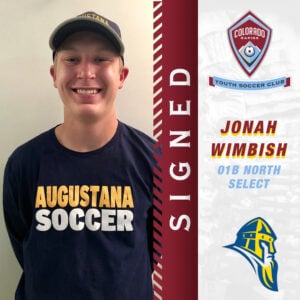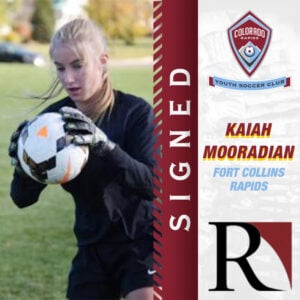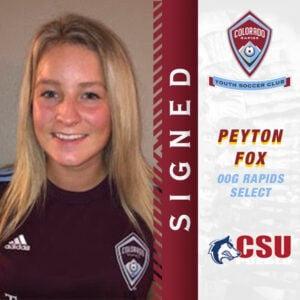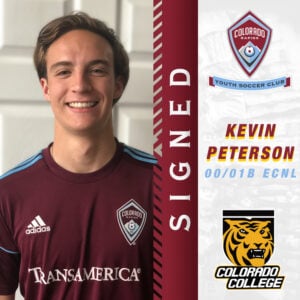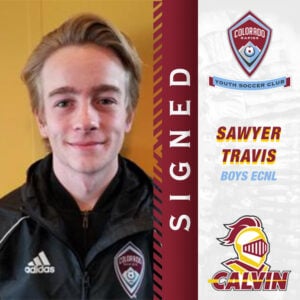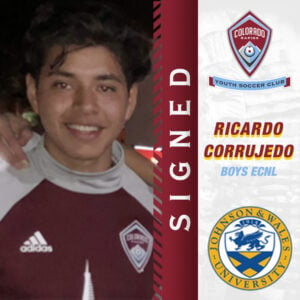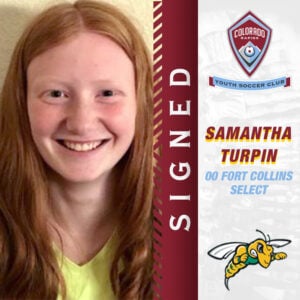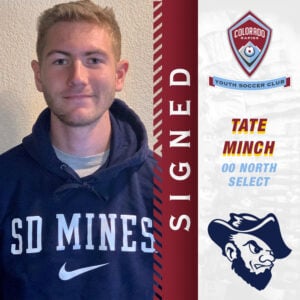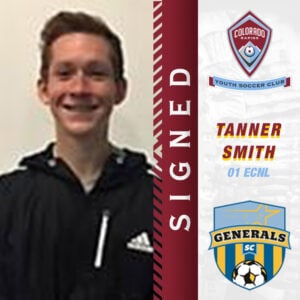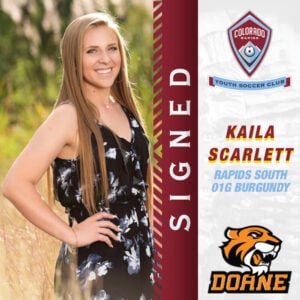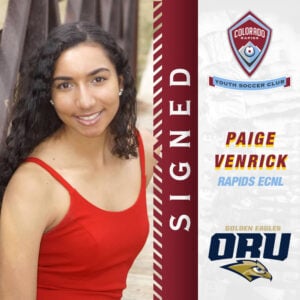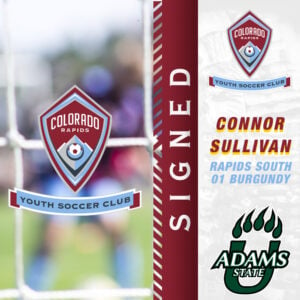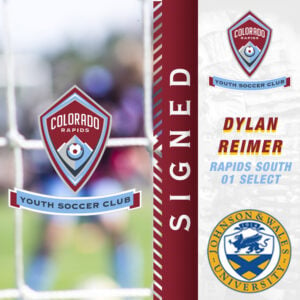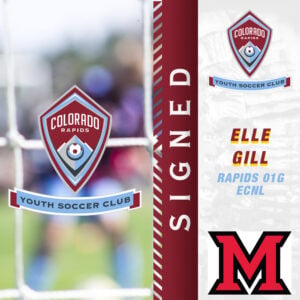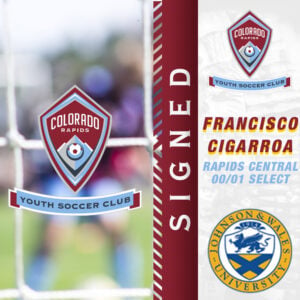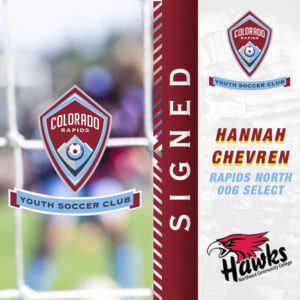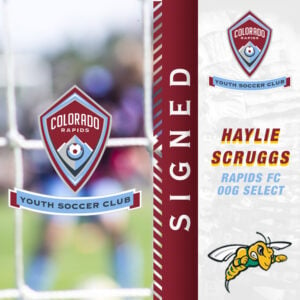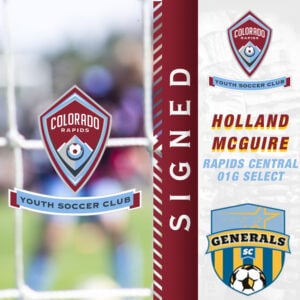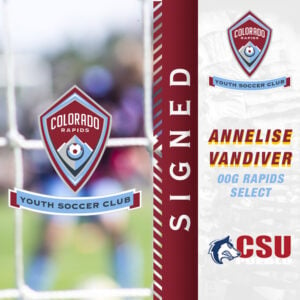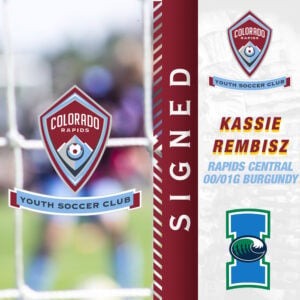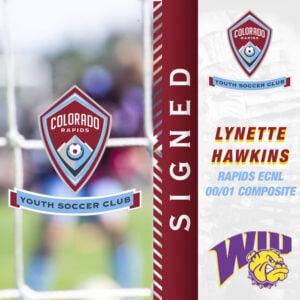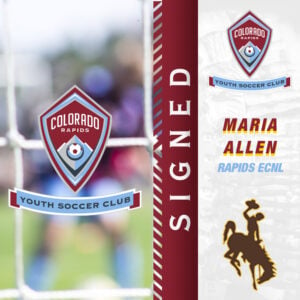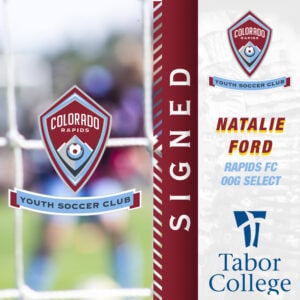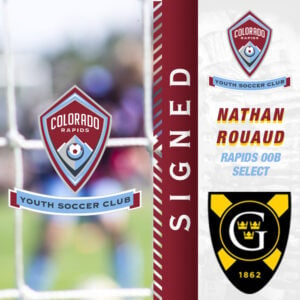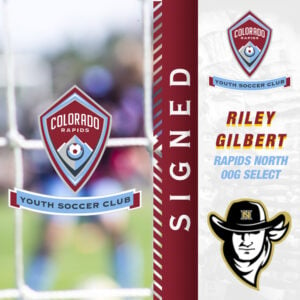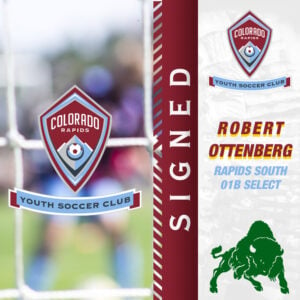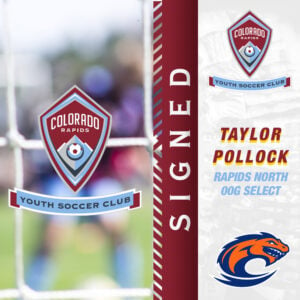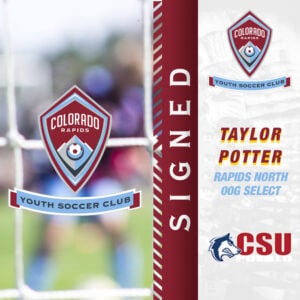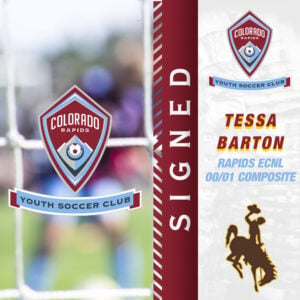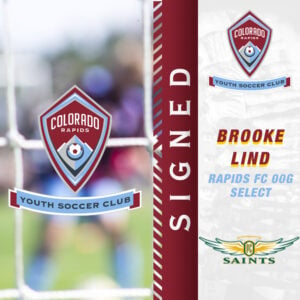 The College Soccer page on the CRYSC website offers a great starting point for parents and players interested in college soccer. For more information, visit our webpage here. For any questions or concerns, please contact CRYSC's College Placement Director at [email protected]