Colorado Rapids Class of 2019 College Signings
Posted by: Ben Martisius | Communication Manager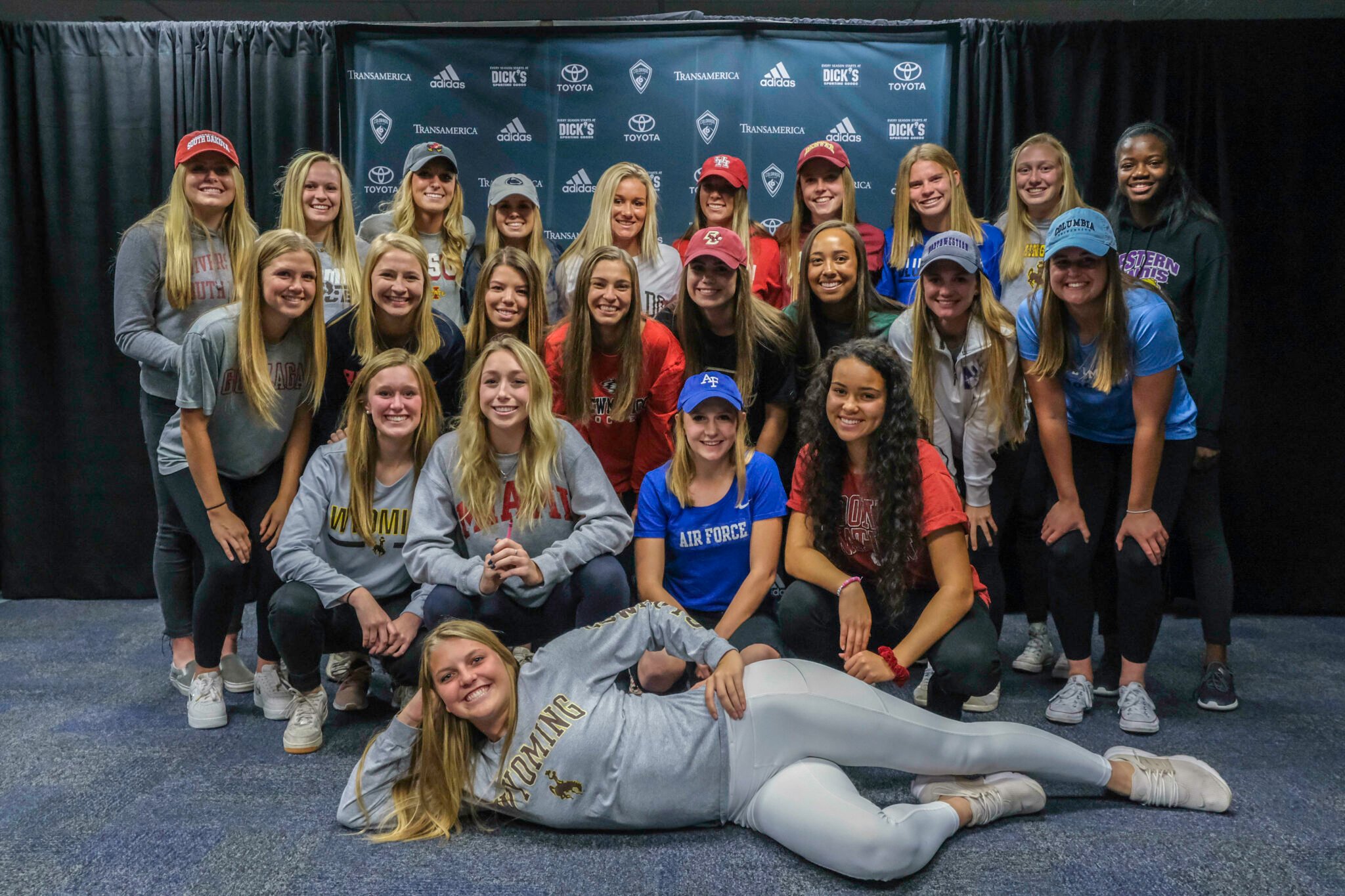 College soccer is a dream for a lot of our players at Rapids Youth Soccer. Playing at the highest level is a large motivation for many of our competitive players. Each year, the club graduates players from each age group culminating in a number of signings and higher education commitments. This November, players from the class of 2019 signed for education institutions across the nation. Schools from division 1 to NAIA saw players from the Rapids committing their athletic and scholastic future throughout the country. Below is a number of the 73 signings that CRYSC has produced for 2019-2020. Due to the NCAA's recent movement of National Signing Day from February to November, we will have more signing announcements for the Colorado Rapids Class of 2019 this winter and in the spring.
Congratulations to these boys and girls for taking the next step in their education and soccer careers. We look forward to watching your progress at the collegiate level and beyond.
| Name | School |
| --- | --- |
| Abby Gearhart | Bucknell University |
| Anna Hossfeld | University of South Dakota |
| Audrey Weiss | Notre Dame |
| Catherine Bakken | Air Force Academy |
| Catie Groves | Richmond University |
| Coriana Dyke | Penn State University |
| Elle Gill | Miami University (Ohio) |
| Hannah Hagen | University of Wyoming |
| Ian Oltman | Metro State |
| Kacy Johnston | Gonzaga University |
| Kaitlyn Glover | University of Denver |
| Kassie Rembisz | Texas A&M Coprus Christy |
| Keelie Wortmann | University of Wyoming |
| Kendra Gipson | Colorado State University |
| Lauren Holleran | Iowa State University |
| Lynette Hawkins | Western Illinois |
| Mackenzie Bryant | Columbia University |
| Mackenzie Egan | Boston College |
| Maria Allen | University of Wyoming |
| Mariana Annest | Northwestern University |
| Myah Isais | University of New Mexico |
| Rylie Haussler | University of Houston |
| Sarah Piper | Duke University |
| Shalom Prince | University of Oklahoma |
| Tessa Barton | University of Colorado |
| Tori Parker | University of Wyoming |
Navigating the college athletics landscape is difficult. This is why CRYSC athletes have access to the College Placement Program (CPP) starting their freshman year in high school. The College Placement Program helps players build their online profile and begin to understand the recruiting process. Within this process, there are consistent updates from year to year that players need to know. Having a College Placement advisor is a major asset in helping families find the right fit. This program offers player profiles, video development, online support guides, college communication, and an understanding of the college timelines. With help from the College Placement Program Director, Anthony Presnell, the club are in the process of helping every player take their game to the next level. For more information on selection assistance and the program, click here.