Fall 2022 Girls High School Drop-In Event
Posted by: Anthony Presnell l College Placement Director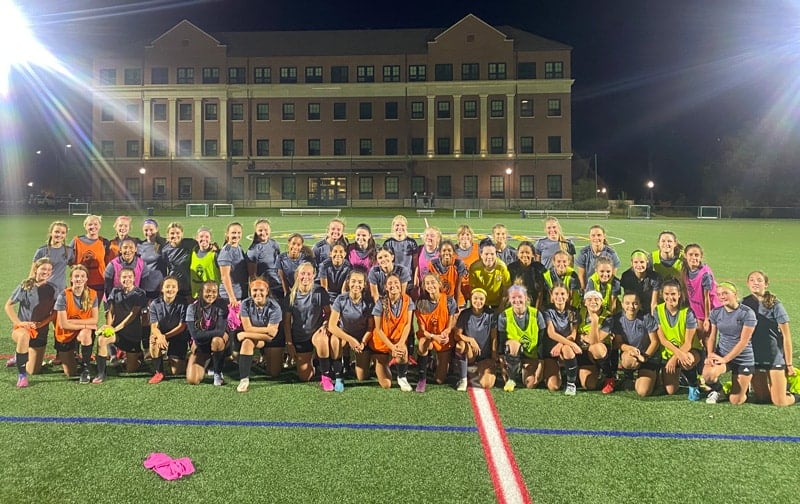 The College Placement Program kicked off its first event of the year on Friday, October 21st at our Elite Performance Center on the campus of Regis University! The Girls High School Drop-In Event was an opportunity for players to participate in 11v11 scrimmages against players from across all of our regions, and to collect video to be used for highlight reels and player development. With 50+ participants this fall, we are off to a strong start to the new recruitment year, and look forward to future events!
Upcoming Dates for College Placement Events & Opportunities:
FAFSA –

October 1, 2022

– FAFSA open date: any student who is planning to attend college in 2022/2023 should plan to complete their FAFSA as close to this date as possible.

For more information, visit the FAFSA website.
NCAA Early Signing Period – November 9, 2022 – O

n this date, student-athletes can officially begin to sign their offer letters, or intent to participate at their chosen college.

If and when a player has committed to playing college soccer please make sure to contact our College Placement Program Director, Anthony Presnell, [email protected] to receive up-to-date information regarding our Early Signing Event and to be involved in our social media recognition posts throughout the year! Here is a link to our Class of 2022 College Commitments
The College Soccer page on the CRYSC website offers a great starting point for parents and players interested in college soccer. For more information, visit our webpage here. For any questions or concerns, please contact CRYSC's College Placement Director at [email protected].