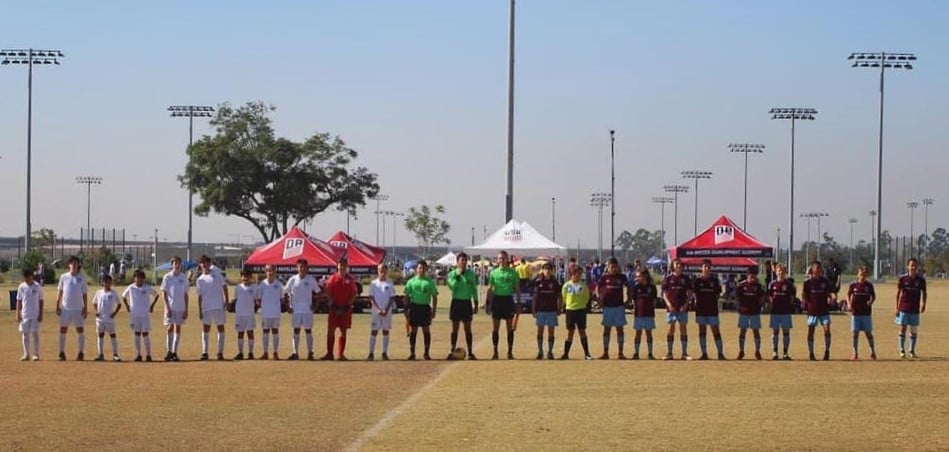 For soccer players looking to be recruited by college coaches, college showcases are a critical part of the recruitment process. Attending these events will provide many college soccer coaches the opportunity to watch potential recruits play.
College showcases are essentially a tournament designed entirely to give soccer players the chance to play in front of college coaches from around the country in an effort to be recruited. These tournaments are instrumental for college coaches to scout youth soccer players for potential recruits. Coaches prefer to attend these tournaments over a single prospective player's game because it gives them the ability to watch a number of soccer games and players in a small time frame. At these events, college soccer coaches sometimes outnumber parents on the sidelines. Attending these showcases with your club team is critical to your recruitment process.
While attending events is an important piece to the recruiting puzzle, just showing up to the event doesn't guarantee that the event will generate interest from college coaches. As I recommend with ID Camps and other recruiting scenarios, its what we do in addition to showing up that really matters!
How To Prepare For The Event:
Individual Performance Preparation- physical, technical, tactical, psychological
Research Event- visit website, coaches list, team schedule
Request Games be filmed
Communicate with CPP Director, Coaches & Team managers about which schools your are interested in, what you want to study, what you're looking for in a school
Communicate with college coaches
What To Do During The Event:
Track college coach attendance – a team manager, or CPP Director can help at events.
Update coaches to any changes in schedule or your playing time (i.e- GK's splitting games or halves)
What To Do Following The Event
Follow Up- individual emails to coaches, results, accomplishments, whats next for you and your team
Review game footage and begin saving clips for highlight video
Update highlight video with new clips
The College Soccer page on the CRYSC website offers a great starting point for parents and players interested in college soccer. For more information, visit our webpage here. For any questions or concerns, please contact CRYSC's College Placement Director at [email protected].