Rio Rapids Teams Visit Denver
Posted by: Ben Martisius l CRYSC Communications Manager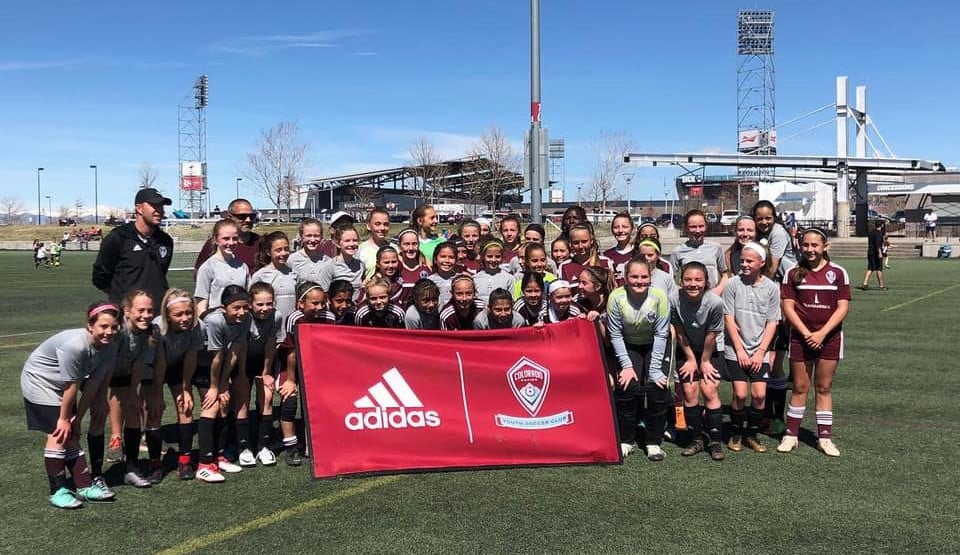 Rapids Youth Soccer headquarters in Colorado were excited to welcome our alliance partners from New Mexico, Rio Rapids 10G, 09G, and 07G teams to Denver! The girls' teams traveled together for a full weekend of soccer training at Dick's Sporting Goods Park, home of the Colorado Rapids first team. During their visit, the teams would also scrimmage Rapids Select teams.
A group of the Rio Rapids players made the trip early to catch the United States Women's National team take on Australia at DSGP. Both teams are preparing for the World Cup in France this summer! The girls caught an incredibly entertaining 8-goal thriller that ended 5-3 in favor of the USWNT. Denver local hero Mallory Pugh scored two goals against Australia making for an inspiring start to the weekend!
The days to follow saw all of the girls make it to Denver. Coach Daniel welcomed the teams and guided them through the weekend's schedule which included a tour of DSGP before playing on the practice fields next to the stadium.
Rio Rapids teams were welcome guests @ The Eddy where they trained on the futsal fields and attended classroom sessions learning tactical lessons and learning Rapids player culture. The girls would finish the weekend scrimmaging against Rapids Select teams bringing together the Rapids community from different states and age groups as #OneClub!
We'd like to thank our friends at Rio Rapids staff and players who made the trip. We hope that you had as much fun as our girls did! An invitation is always extended to our alliance partner Clubs to visit the CRYSC Colorado headquarters and spend some time connecting with our staff, coaches, and local teams.
If you would like to arrange for your team or club to visit Rapids Youth Soccer, please contact CRYSC's Chief Administrative Officer, Liz Grier, at [email protected].