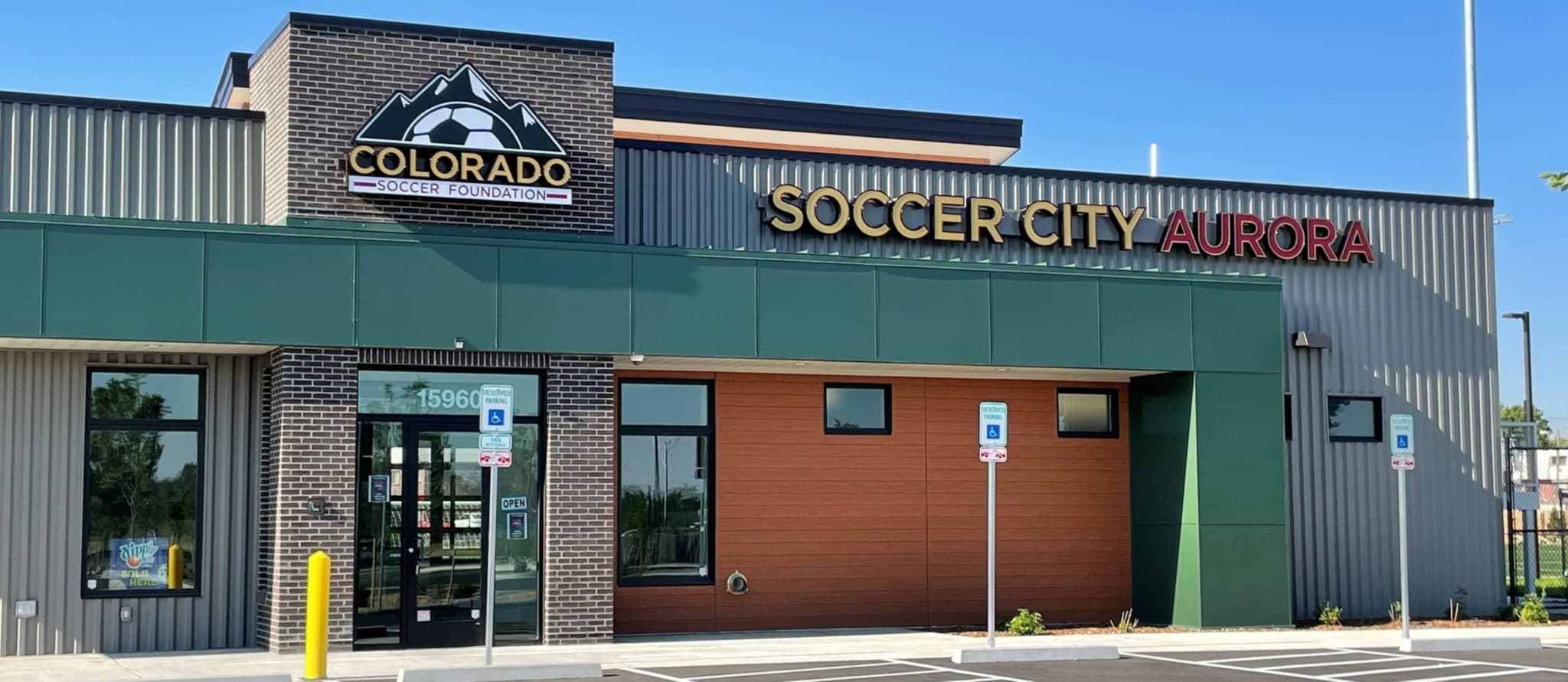 The newly launched Colorado Soccer Foundation (CSF) and Colorado Rapids Youth Soccer Club (CRYSC) are excited to announce the opening of Soccer City Aurora – the culmination of nearly a decade of soccer outreach work, collaborative planning with community leaders, and a goal of providing more opportunities for Colorado youth.
Rapids Youth Soccer members will have unique access to the facility, which you can read about below!
The recently formed Colorado Soccer Foundation was historically the Rapids Youth Soccer Outreach Department, which served thousands of kids in free afterschool programming. After eight years of hard work, the Rapids Outreach Department was separated to create a standalone nonprofit, the Colorado Soccer Foundation. With the support of a generous donation, the Colorado Soccer Foundation recently built a community soccer facility at 15960 E Colfax Ave. This facility, known as Soccer City Aurora, is now open to serve all kids in the community with pick-up soccer opportunities every day.
"The Colorado Soccer Foundation is the work of many people over many years. We are so grateful for our time spent with the Rapids Youth Club, which was critical to our ability to implement programming over the past decade. With our new platform, we have a great opportunity and privilege to work with all of the wonderful people and organizations that make up the broader Colorado soccer community," CSF Executive Director Curtis Gardner.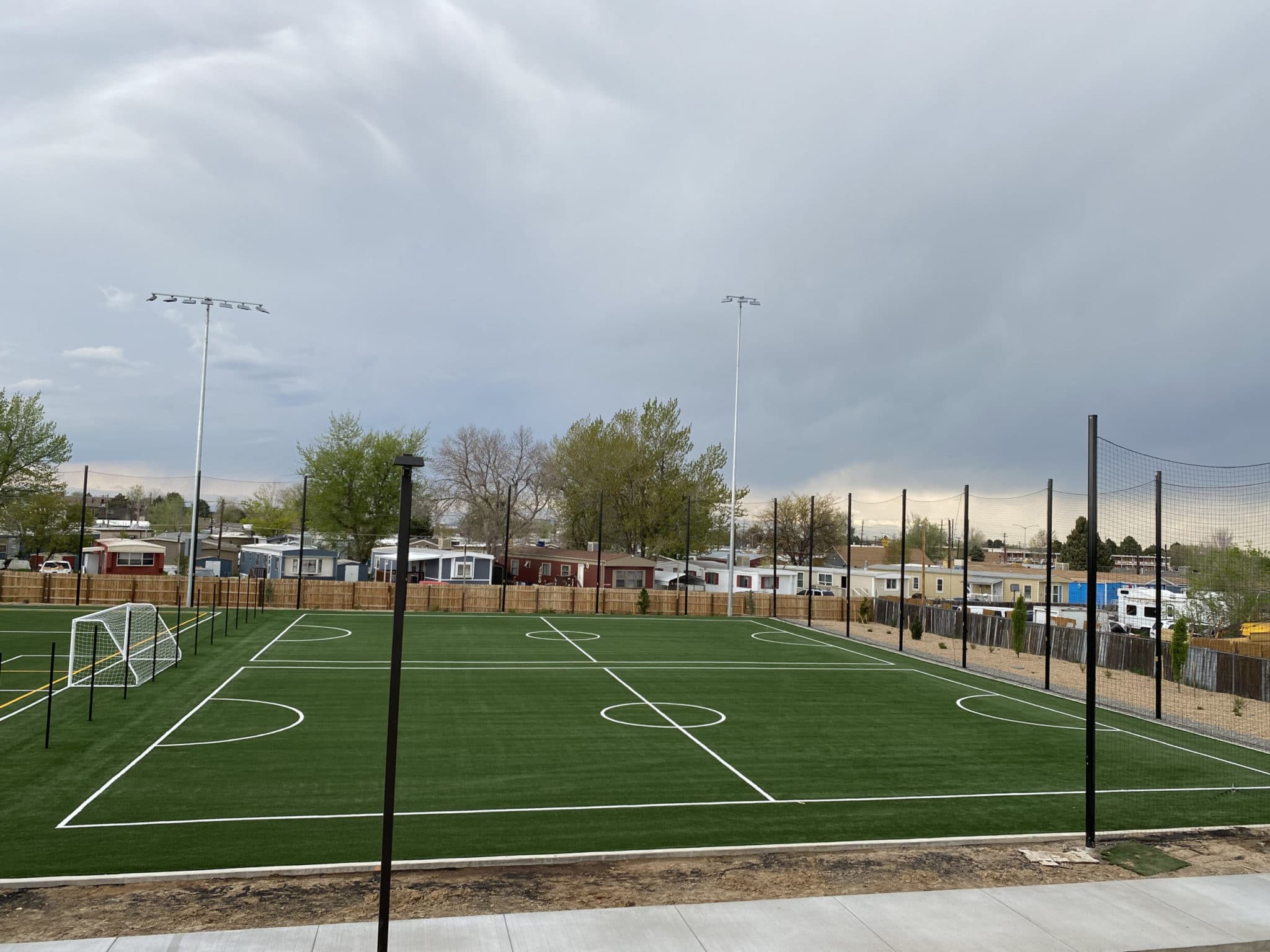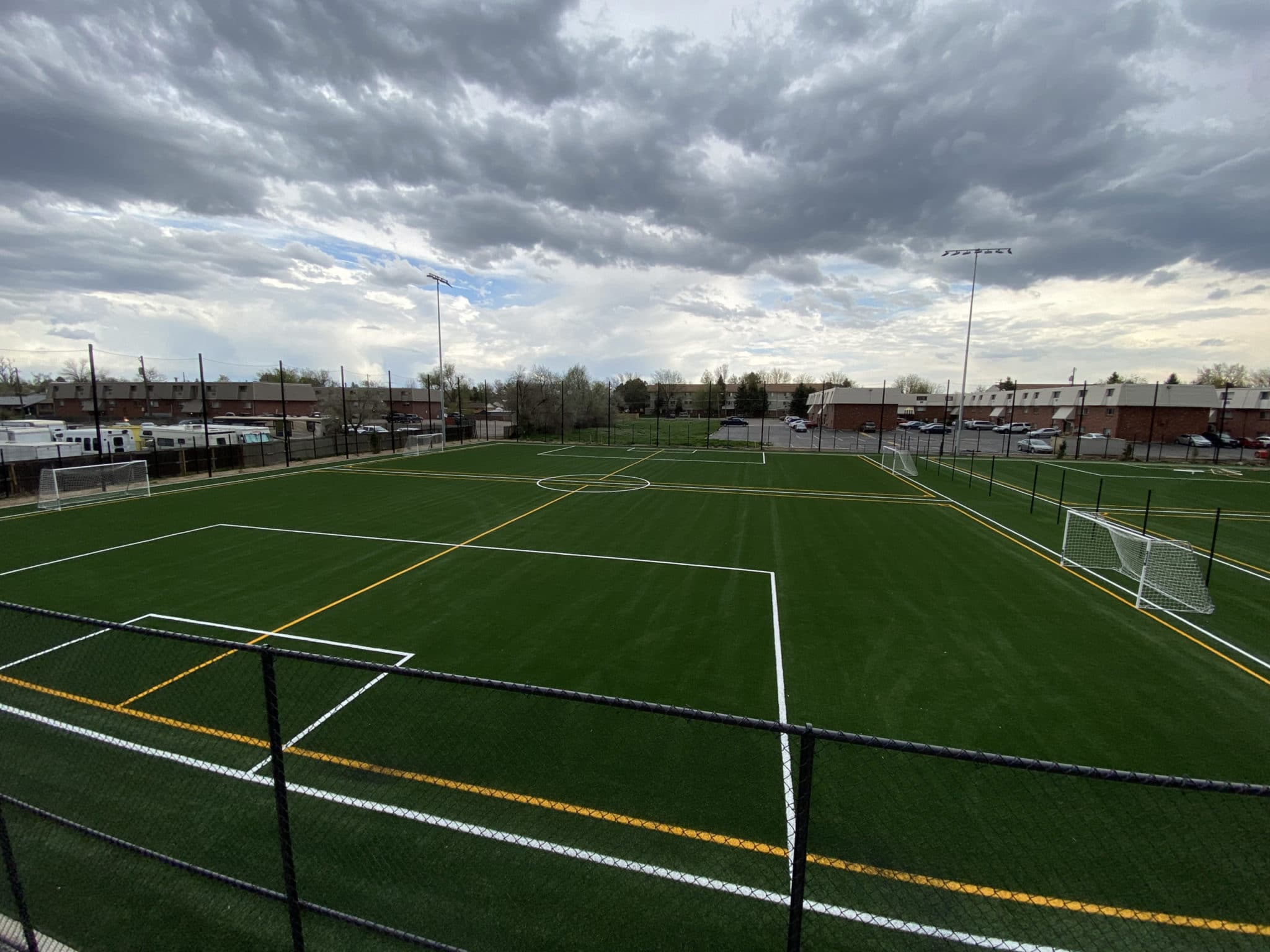 The mission of the Colorado Soccer Foundation (CSF) is to make soccer accessible to all kids who want to play. The Foundation's core values are (1) Available pick-up play, every day, and (2) Expand the field of opportunity for all kids.
"Rapids Youth Soccer and its staff put a lot of work into building up the Rapids Outreach program for eight years, serving thousands of kids who otherwise may not have had access to the sport in unique and free programming. But being able to turn the Rapids Outreach program into its own standalone nonprofit organization to serve the greater Colorado community is the crowning accomplishment. I look forward to seeing CSF, Soccer City Aurora, and the kids of Colorado flourish with the opportunity to participate in pick-up soccer every day," Rapids Youth Soccer Executive Director, Aaron Nagel.
The programming model at Soccer City Aurora includes a low-cost membership to allow kids to play pick-up any day of the week. As a complement to programming at Soccer City, Colorado Soccer Foundation continues to offer after-school programming in schools around the metro area with a goal of serving 1,000 kids each season. In addition, the Colorado Soccer Foundation will rent field space to other community area youth clubs and members, including Rapids Youth Soccer, and actively fundraise in the community in order to generate operating revenue. The CSF and Rapids Youth Soccer are grateful to the Swallow Charitable Foundation for their initial and ongoing support of Soccer City and programs.
This collaborative project between CSF and CRYSC has been a decade in the making. Below, you will find a timeline noting the key events leading to this moment!
2012: The CRYSC Department of Outreach launches after-school programming in schools with high rates of free and reduced lunch. Programming continues for the next several years through support from local and national donors.
April 2019: CRYSC Board of Directors approved the establishment of the Colorado Soccer Foundation, allowing the Department of Outreach to grow in scope and serve the broader Colorado soccer community.
July 2020: CRYSC Board of Directors officially dissolve the CRYSC Outreach Department and the Colorado Soccer Foundation is established as an independent 501(c)3.
August 2020: Construction begins on Soccer City Aurora, a community soccer facility on E. Colfax Avenue that serves as a base of operations and programming. The project is financed by the Swallow Charitable Foundation, who has been a key collaborator and supporter of the Colorado Soccer Foundation.
June 5, 2021: Soccer City Aurora officially opened.
Click the link to access the full press release! For any questions on Soccer City Aurora, CSF, or the Club's outreach partnership, please contact Curtis Gardner, Executive Director, Colorado Soccer Foundation and Soccer City Aurora @ [email protected].
All currently registered Rapids Youth Soccer players will have FREE ACCESS to open play hours at Soccer City Aurora, with the access fee paid for by Rapids Youth Soccer!
Here's How to Pre-Register Before You Arrive:
Click on "PRE-REGISTER NOW!".
Follow the instructions to make a profile.
Select your CRYSC branch in the "Referral" drop down menu (a required field).
The first time that you visit Soccer City Aurora in person, CSF will activate your membership and get your player a membership card!