CRYSC Week of Service 2019
Posted by: Ben Martisius l CRYSC Communications Manager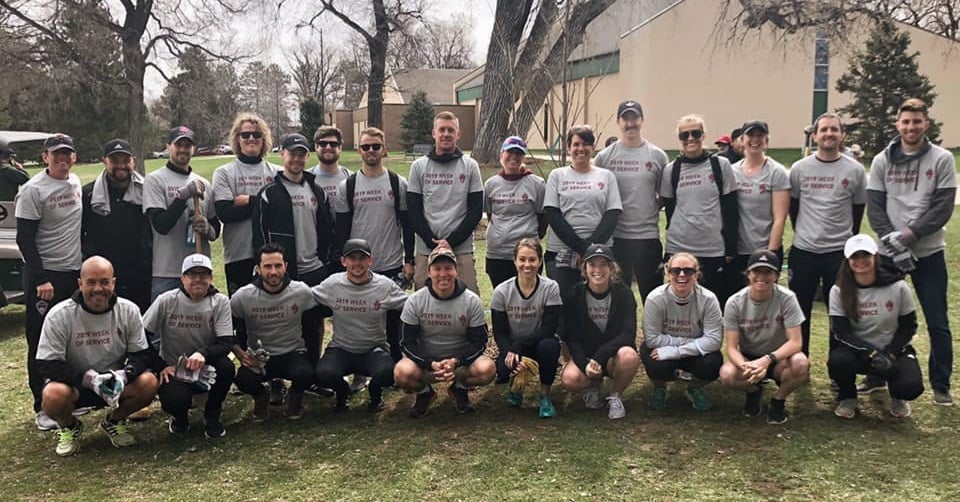 Rapids Youth Soccer coaches and staff spent a day outside of the office, planting trees in Denver's Washington Park as part of the MLS Works #GreenerGoals initiative and 2019 Week of Service!
The day started with CRYSC employees meeting the city park staff, who were there to assist us so that the trees we planted will have long and healthy lives. After the first tree went up as a group effort, it was time to break into small teams and plant trees all over Washington Park. Over twenty trees were planted in the next few hours, with a number of them filling out the north end of the park. City park workers informed us that we were planting a few different types of trees and that they would not be surprised to see some of them living over 75 years!
The day was a great chance for Rapids Youth Soccer to give back to the community and our environment, while working together as #OneClub. Thank you to the coaches and staff who made it, as well as, the Denver parks services workers who were there to help every step of the way.
Week of Service 2019 might have come to the close, but it is never too late to give back to the community! CRYSC has a number of Outreach programs, that are always looking for volunteers, which can be found here. Learn more about the MLS Works #GreenerGoals initiative, by following the link here.