Tom Byer Speaks To CRYSC Staff @ The Eddy
Posted by: Ben Martisius I Communications Manager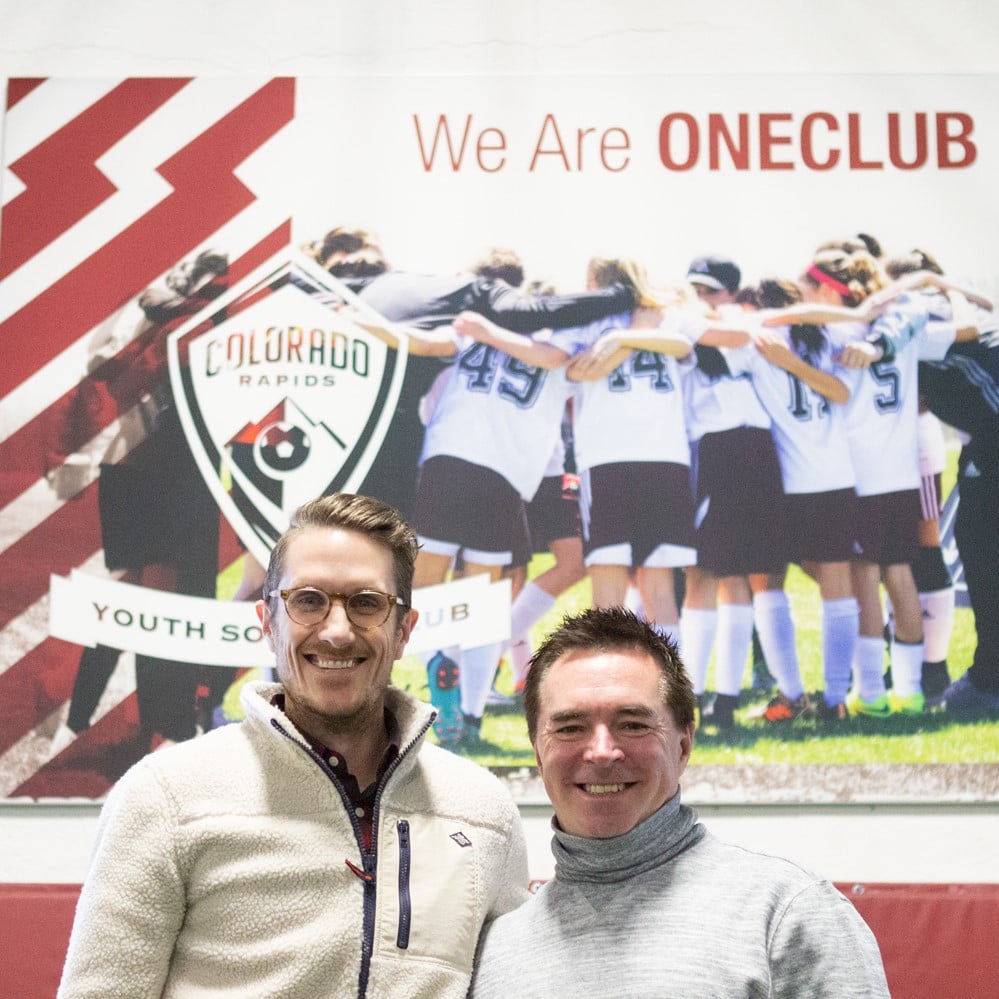 Rapids Youth Soccer was honored to welcome Tom Byer to the Eddy this February to hear him speak on "Soccer Starts at Home"! For two decades, Tom has been one of the most innovative American coaches working abroad, developing millions of youth players all across Asia. It was a great experience having him join us at the Eddy to speak on what he has learned throughout his career and how that has helped shape his ideas on youth soccer development around the world.
Tom Byer is an innovative American soccer coach who has helped impact millions of children across Asia over the past 20 years, presenting in over 22 countries worldwide.
Byer's effect on youth soccer in Asia has been remarkable with many experts hoping his progress abroad can translate to players back home. This speech on development is far more than a discussion of ball mastery and foundational skills. Byer aims to shift focus from winning to personal development – this session was a drastic shift in direction.
What is unique about Byer's findings? It's not about the coaching nor the coaches. It's about using a parent's attention to their children and a child's intrinsic desire for approval to ignite the child's interest in soccer-specific skill development.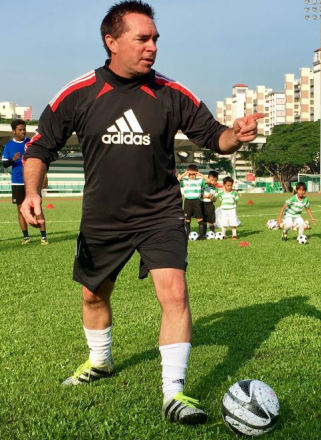 What Is "Soccer Starts at Home"?
"Soccer Starts Home" is a book written by Tom Byer documenting the development of his two sons' soccer skills from the time they could walk. This book is seen as a breakthrough into why only a few countries dominate on the world stage over so many others. Tom's philosophy has been endorsed by best-selling author John J. Ratey, MD, who is an Associate Clinical Professor of Psychiatry at Harvard Medical School and an internationally recognized expert in Neuropsychiatry, having written the acclaimed book, "Spark".
Byer's philosophy is based on using the critical power of parents during early childhood to encourage children to master control over a small ball (rather than kick it). In or outside of their house children are encouraged to repeat core movement and skills. By empowering parents with basic knowledge of seeing achievable tasks and building the child's interest and motivation through success and encouragement.