Watching the World Cup & Learning From the Best: Final
Posted by: Jordan Collins | Director of Marketing & Communications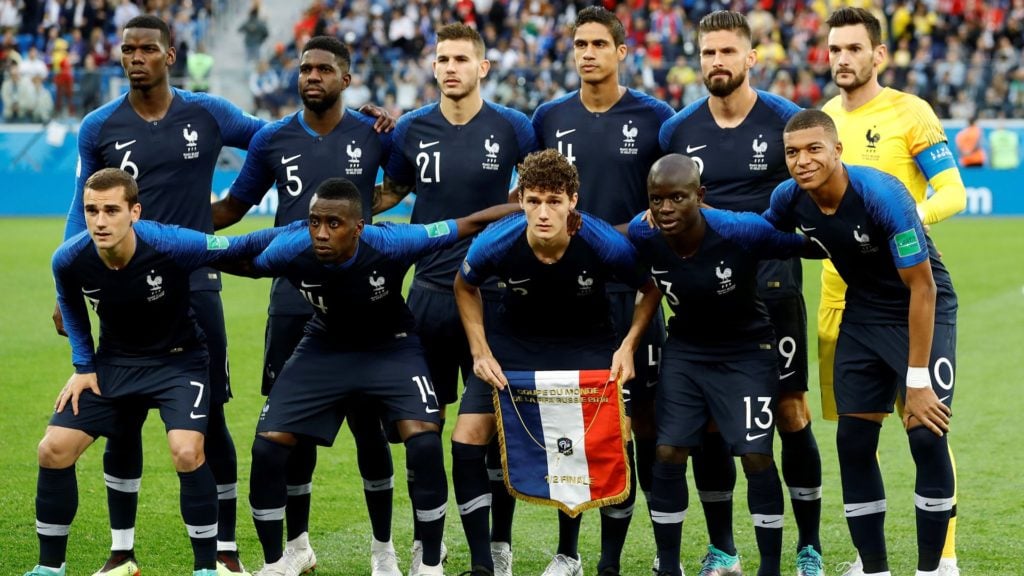 In a tournament where all of the usual suspects have failed, France has continued to show that they are one of the best countries in the world at producing talent. The list of players left at home in this team could be better than a lot of the smaller countries in the tournament. After knocking out Argentina in the round of 16, France has kept 2 clean sheets not allowing their opponents any ground. Conventional wisdom says defense wins championships and if the French can maintain their current form they will win the World Cup.
N'golo Kante: Kante's mission for the final is clear; stop Modric and Rakitic. N'golo has been a standout performer this World Cup continuing his Premier League form and showing that size isn't everything. Since the start of the World Cup, only one player has recovered the ball more than Kante and that person is Luka Modric. If he can stifle the Croatian midfield the French will surely win. Watch for how Kante closes the ball and covers ground quickly. He is not just running for the sake of running, he is supporting 1v1 matchups in the French team and not allowing players to turn with the ball. This will cause a lot of issues for Croatia with Giroud coming into the midfield to help win the ball to counter through Mbappe.
Kylian Mbappe: Mbappe is the joint lead scorer for his team this World Cup and for good reason; he has no fear. At 19 years old, Mbappe wants the challenge and the big stage. Young players watching him need to see more than just his speed but his body positioning and use of space. He doesn't just push the ball past players he reads the direction they are coming from and goes another as they close in to make them slow down and change directions. Once this happens, he is dictating play rather than the defender confining his own space. Another tip to take from Mbappe is how he constantly puts his body between the defender and the ball as he runs. Every time a defender tries to win the ball from him he is risking a foul. It's much harder to avoid fouling a player than just winning the ball. Pay attention to how much of the ball Mbappe shows and how he uses areas of the field to his advantage.
Tactics: France has so much talent within their team that they will likely play an open, scoring style to maximize the impact of their attacking options. Every player on the French team is a world-class talent and when you have this many intelligent and talented players you can defer to their decision-making. If France doesn't score in the opening 60 minutes, look for them to push the pace for a goal to avoid going to overtime or penalties. If the game goes on for too long it will start to favor the Croatians as they have won all of their penalty shoot-outs and overtime matches this tournament.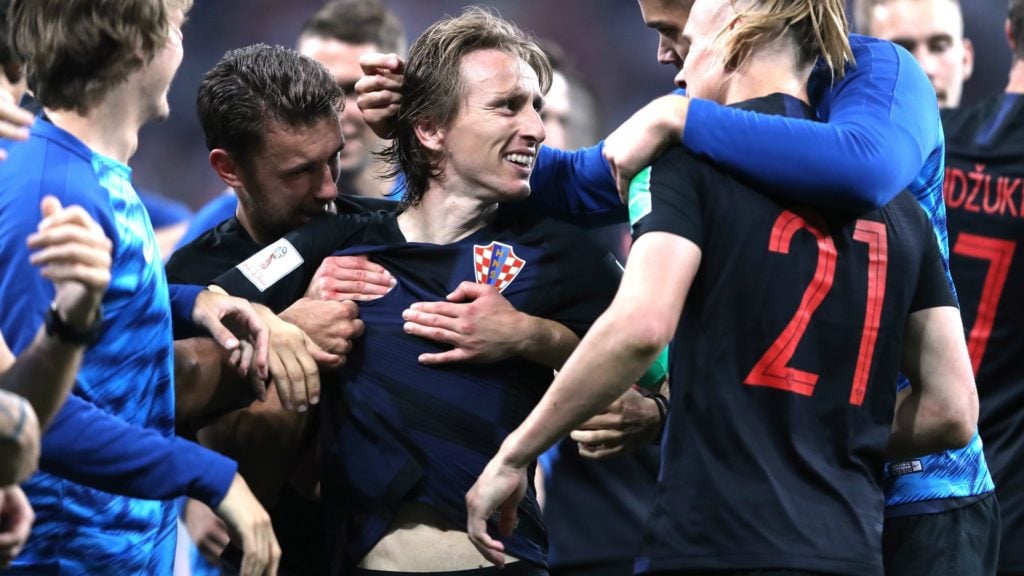 Croatia has had a very bumpy road to the final. The knockout rounds have seen Croatia finish every game in extra time or penalties. While this is not ideal, it has shown the whole world what the team is made of. The team's been resilient and has never given up on their mission. France will not want to go to overtime with Croatia after seeing what's happened to all of their opponents.
Luka Modric: If you've been watching the tournament you have heard his name enough to wonder how Luka Modric and Croatia have gone so far in this tournament. At 5'8″ and 148 pounds, it's impossible to ignore the fact that there is more to being a great midfielder than being physically intimidating. Modric is a master of reading space and pushing the ball into greener pastures for teammates. Be sure to watch Modric before he picks up the ball. How is he creating space for himself? How is he creating a supporting angle for his teammates to lay the ball off when they are in trouble? Watch for Modric to move the ball from pressure into space quickly and concisely to alleviate pressure in the midfield. Luka Modric is a reminder that world-class play starts in your technique and tactics and not in a weight room.
Mario Mandzukic: If you haven't seen Mandzukic play prior to the World Cup he plays with Juventus (and now Ronaldo) in the Italian Serie A. If you play striker or center defense be sure to watch Mandzukic and the spaces he will run into as the midfield has time and space on the ball. Look for Mandzukic to sit in between the center backs and CHOOSE his moment to either check to the ball or break the lines for a through ball. Often young strikers will be told to check to the ball and this is a correct instruction but if you check to the ball every time the opportunity is presented, this is very easy to mark. To be an elusive forward you need to strike a balance in supporting the midfield with runs to join them and runs to release the ball forward towards the goal. Doing all of one or the other will not benefit your team. Pay attention to Mario's decisions of when to check to the ball and when to stay out and wait for his moment to break the lines going forward.
Tactics: France has not played as many overtime games and will have a more recognized lineup going into this game. Croatia will want to take advantage of this by breaking on counter attacks through Perisic, Modric, and Rakitic. If Croatia doesn't concede pay attention to whether the Croatians push for a goal or try to absorb the pressure. The added confidence of winning all of their overtime games may cause them to adapt and push the game to penalties. The French team has a deep talent pool and Croatia won't want to take chances if the score is even at 80 minutes.
–
Be sure to let us know what you think of this series and follow us on social media for all of Rapids Youth Soccer's upcoming content!