Returning to Play After Injury
Posted by: Alexandra Laura PT, DPT, SCS, CSC | UCHealth Steadman Hawkins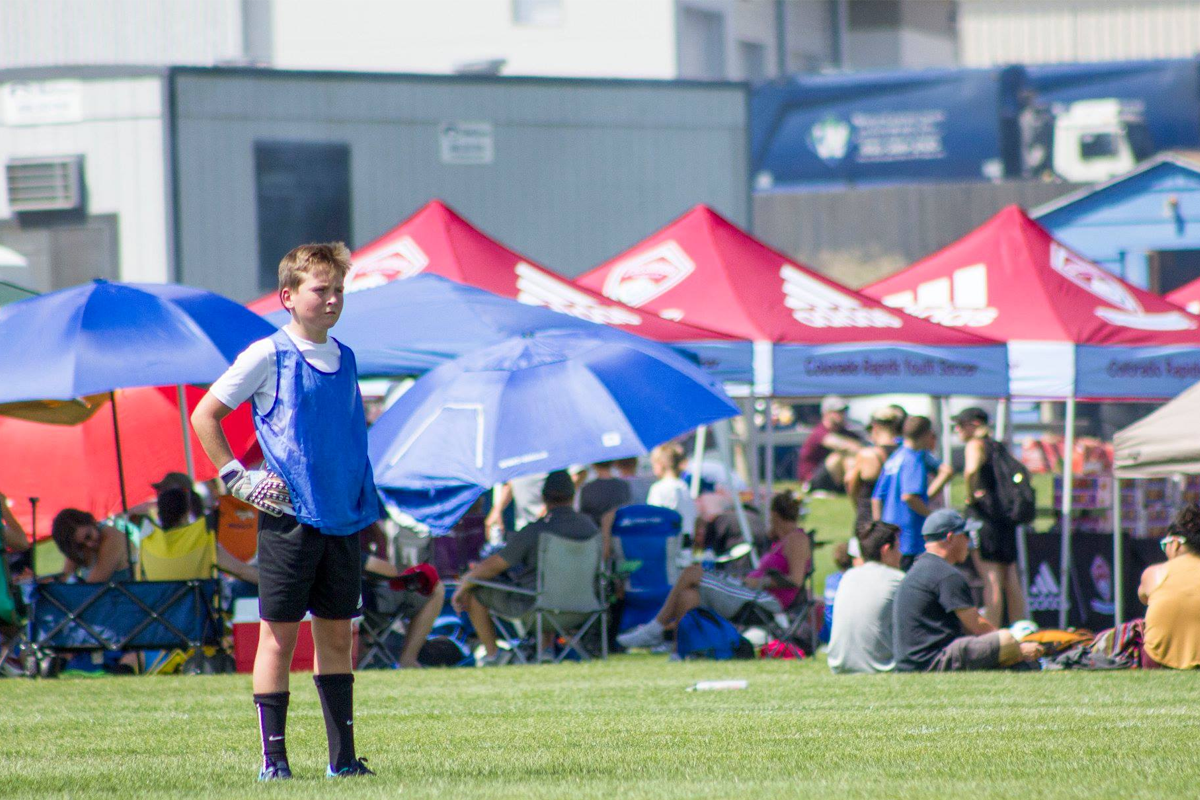 "My doctor told me I am cleared to play!"
Who was involved in the decision to clear?
What information was used to decide?
How long have they been out?
Healed injury/surgical repair, or physical ability and condition to play a sport?
Consider which phase "cleared to play" is referring to:
Return to Participation: Passing, dribbling
Return to Sport: Playing 20 minutes of a game
Return to Performance: Playing at 100% ability
"Return to Sport" refers to a process. If an athlete has not been seen by a Physical Therapist, the Athletic Trainer will be the one to dictate guidelines to progress the athlete back to game play.
3-Part, Decision-based Model for Returning to Play:
Medical factors/health status
Example: knee
Does the knee feel stable?
Is the quad muscle strong enough?
Is this a recurring injury?
Participation risk, including Sport Risk Modifiers
Example: Ankle
Protecting an ankle sprain with a brace for a certain period of time
Fear of re-injury
Decision modifiers not limited to the injured athlete
Regular season vs. playoffs, pressure from parents/players/self
In Clinic vs On the Field Factors:
In Clinic: MD, PT, ATC
Strength, range of motion, swelling, functional tests
Function tests do a better job ruling out a player from competition than determining readiness. If a soccer player cannot cut, they certainly cannot practice or play in a game. If they can, it doesn't clarify whether or not they are prepared for training and competition.
Psychological state: difficult to measure. Typically done with questionnaires OR using the partnership with DU CPEX department of sports psychologists (contact Julie Graves for more information on this).
On Field: coach, ATC, sports performance trainer, parent
Limping or favoring one side, lacking power kicking on one side
Hesitation and avoiding contact
Message from parents or medical team vs. what you see at practice
Options for limited practice or game minutes, position assignment
Coaches play a crucial role in progressing the athlete through training and helping to decide when it is time to return to play!
Fitness Related to Readiness to Play:
The workload in an individual event (tryouts, practice, game) causes fatigue.
The overall amount of training and preparation work done before an event causes an increase in sport-specific fitness and physical readiness.
There is a strong predictive relationship between the fatigue: fitness ration and injury likelihood AKA…A player who has not completed adequate training is more likely to be injured in a game.
After injury, players should be working on overall fitness in conjunction with rehab i.e. a Sports Performance Specialist. UCHealth has a wonderful partnership with Elite Speed, so be sure to reach out to them after an injury to make sure the athlete is preparing for return to play in a wholesome approach.
Trust the coach to assess the number of practices and amount of work done at practices before allowing to play in a game.
Overuse injuries cannot heal with rest alone. They require gradual recondition of the body part and the athlete.
Consider factors that interrupt training: vacation, illness, etc…
Examples of expected Return to Sport Times based on injury:
Acute hamstring injuries: 11 days-4 months
Ankle Sprains: 3-6 weeks
Groin injury: <4 weeks
Knee cartilage repairs: 7-18 months wide range due to variation in procedures
ACL reconstruction: 9-12 months or more
Meniscus repair: 6-9 months or more
Hip Labral Repair: 4-6 months
MCL Sprain: 4-6 weeks
Being "Cleared" does not mean the athlete jumps back into practice at 100%. This means "Return to Play" in a progressive manner.
Trust the medical professionals and the coach that they have the athlete's best interest in mind and want to get them back on the pitch just as much as the athlete and parent.
Progression to game play is going to take time, but trust the process so that the athlete comes back stronger and better than before the injury occurred.
Since 2018, CRYSC and UCHealth + CU Orthopedics and Sports Medicine have worked together in an effort to grow the safety and health resources that are available for Rapids Youth players and members. Find out more about the CRYSC Sports Medicine Program and our partnership with UCHealth + CU Orthopedics by visiting our website through the link below! For questions or concerns related to sports medicine, please reach out to the CRYSC Head Athletic Trainer, Julie Graves, at [email protected].