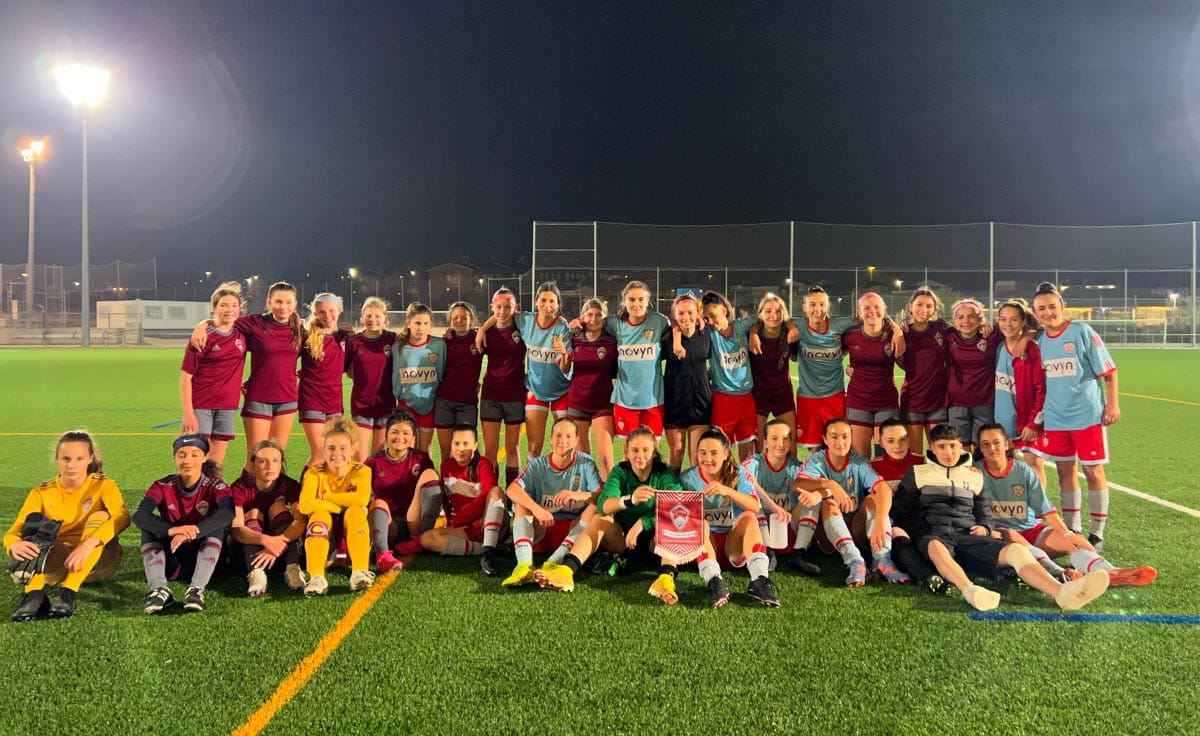 Through the week of March 20th, 77 Colorado Rapids Youth Soccer Club players, families, and staff traveled to Spain, where they took a similar path to the boy's group the week before – but had their own unique experiences and created their own special memories in Barcelona, Zaragoza, and Madrid. When they weren't immersed in sport, the group had the opportunity to dine on tapas, take in street performances on Las Ramblas, and soak up the Mediterranean sunshine.
One opportunity that a number of families took advantage of was attending El Clásico on arrival day. This match is the famous derby between FC Barcelona and Real Madrid that is circled on calendars around the world as a top match between a couple of the best clubs on the planet. Players and families joined nearly 96,000 fans in cheering Barcelona to a 2-1 victory thanks to a late Franck Kessie winner, which secured the La Liga title for the Catalan club.
To add to the soccer experience, our CRYSC teams played Spanish clubs Martorell FC, Unio FC Jabac, ED Moratalaz, and Racing Villaverde – all of which were challenging and competitive matches for the players. Our athletes came together throughout the week and showed remarkable resilience and cohesion in the face of a physical and skilled opponent. Both groups could interact with their opponents before and after the match, which helped break down cultural and language barriers and reinforce the message that fútbol is a universal passion. One night on the sidelines, players from both teams were hanging out and socializing when an impromptu TikTok song and dance session began, bringing them closer together regardless of their native language! What a memory for our players and their Spanish peers to reflect on! 
Many thanks to our CRYSC staff, Coach Ashley, Coach Alex, Coach Jason, and Coach Nate for leading the group through a wonderful week, on and off the pitch!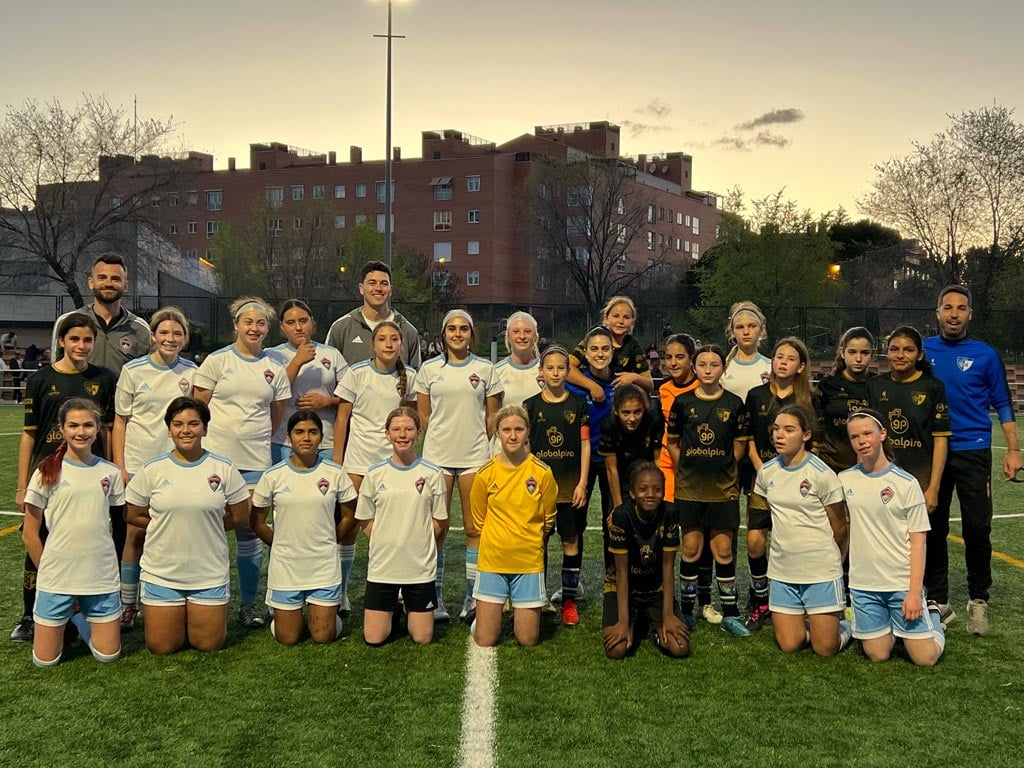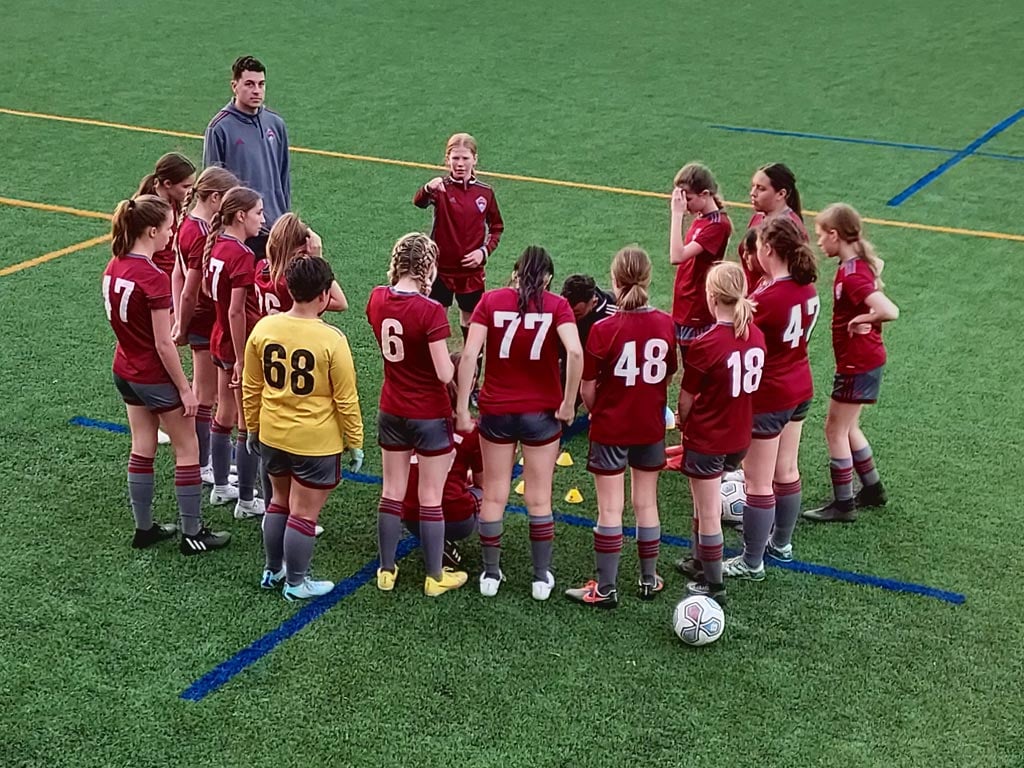 Testimonials:
"The international trip experience was a tremendous opportunity for our daughter to experience how the Spanish embrace futbol as a part of their culture, and get to see two amazing cities in Madrid and Barcelona. The guides and coaches did a tremendous job of arranging soccer and non-soccer-centric activities that kept us busy for the entire week. We all had a great time and look forward to the next trip opportunity!"
Jeff R., Participating Parent
"The opportunity to travel abroad, attend a professional soccer game, and have the players compete against international competition was an experience that fostered a lifetime of memories. The staff provided detailed daily itineraries that allowed us to plan ahead and meet up with the group if we ventured outside of the itinerary. The guided tour director did an excellent job providing details and recommendations when visiting historical parts of the city."
Moses F., Participating Parent
Join a CRYSC International trip in 2024! The 12U, 14U, and High School competitive program trip slate for Spring 2024 will be announced in May. If you want to learn more about CRYSC international tours or customized international team trips, please visit our webpage or contact our Director of Club and International Partnerships, Jeff Oleck, at [email protected].