CRYSC Futsal – Past Years and Future
Another exciting year of futsal comes to a close and the next season kicks off soon! Our partnership with United Futsal allowed us to see our futsal players venture down to Orlando, Florida this year to play futsal at the highest level. Below you will find more information about the past, present, and future of futsal at CRYSC!
History of Futsal at CRYSC
A unique experience for the Colorado Rapids Youth Club was imagined in 2019 when our club's methodology for developing players could improve. With player and coach development becoming a priority, futsal was that missing piece that could set our club apart from others and create future opportunities on and off the field. Futsal helps players and coaches with perception and decision-making on the soccer field; a crucial element in our club's success. Athletes excel in different ways and CRYSC Futsal programming was created to give players another option to progress through the Elite Player Pathway that suits their goals and skill set.
In 2020, Rapids Youth Soccer Club partnered with United Futsal to make CRYSC the premier destination for youth futsal in the state and provide new, unique opportunities for advanced-level players looking to take their game to the next level. Ever since the partnership was created, the past two years has seen the program grow into one of the Club's top Elite experiences.
CRYSC is optimistic about the future of futsal at our club as it builds on our history and our core value 'The Heart Behind the Crest' which ultimately focuses on our player's development both on and off the field first.
Orlando, FL – World Futsal Showcase, Nationals, and Championships – Results
In July, our futsal teams traveled down to Orlando, FL for the biggest futsal tournaments in the world, the World Futsal Showcase, and Nationals. Our program's first appearance at both tournaments respectively saw many successes. Overall, 20 Rapids Youth Futsal Teams qualified for both the World Futsal Showcase and Nationals:
World Futsal Showcase: Gold Division – qualified 8 teams | Silver Division – qualified 3 teams. 
Gold Division:

Our 13/14 coed team made the final and placed 2nd.
Our 07/08G took 3rd place.

Silver Division

Our 07/08B team won.
Our 11/12G took 3rd place.
Our 11/12B took 2nd place.
National Qualifiers
13/14 coed
09/10G
09/10B
07/08G
07/08B
11/12B CCS teams
Our Elite Director of Futsal, Rommy Ferreira was especially proud of our 13/14 coed team that took second place in the Gold Division at the World Futsal Showcase: "The futsal program was taken to new heights when our 13/14 coed team made the final of the Gold division – it shows the great quality of our athletes and our partnership with our soccer program here at Rapids Youth Club." In addition to our successes, Ferriera's message to all players interested in futsal at CRYSC is that they should see futsal as a development tool for their future and their journey as a soccer player.
Curious to learn more about futsal and what CRYSC offers to its players? Check out more information below along with some photos of our qualifiers!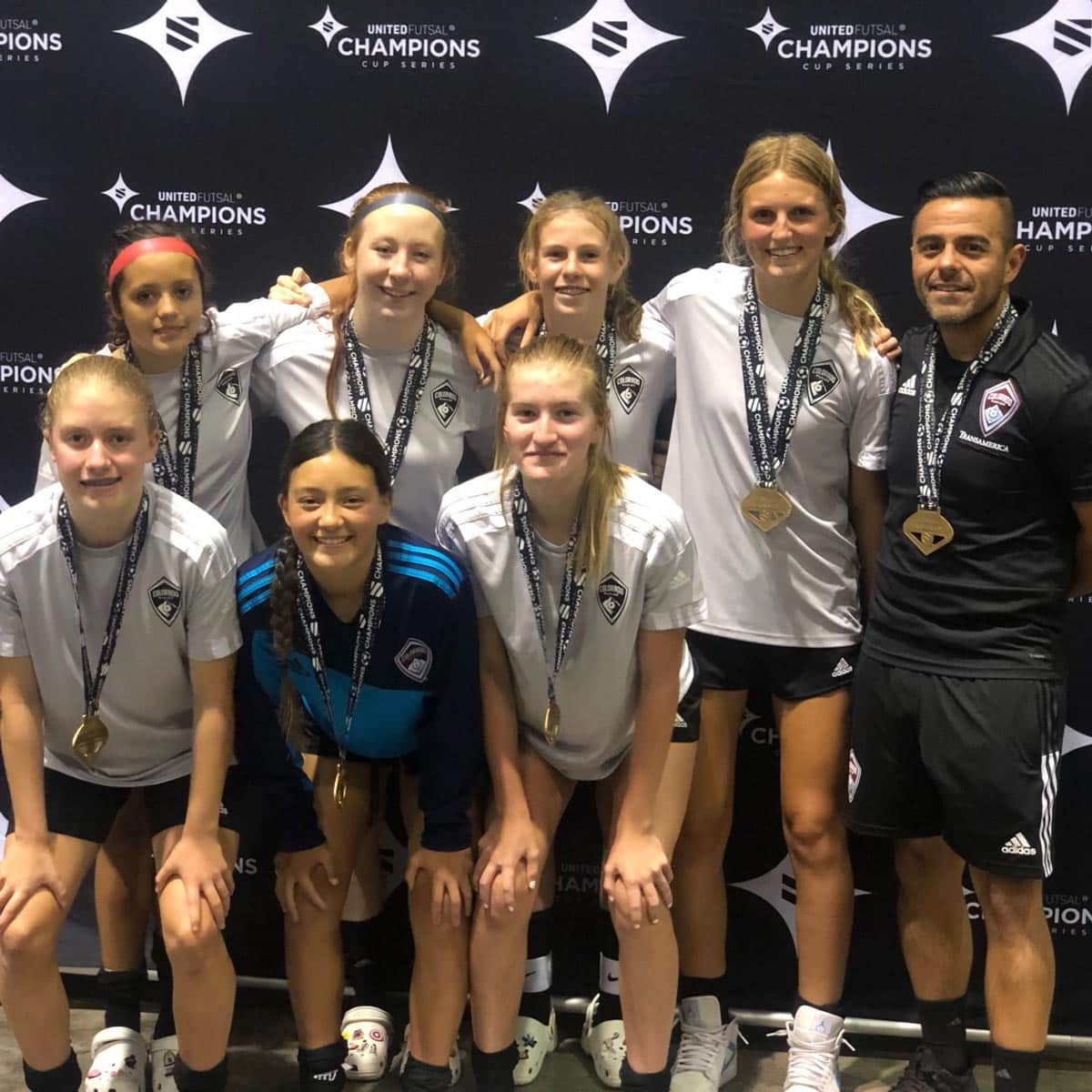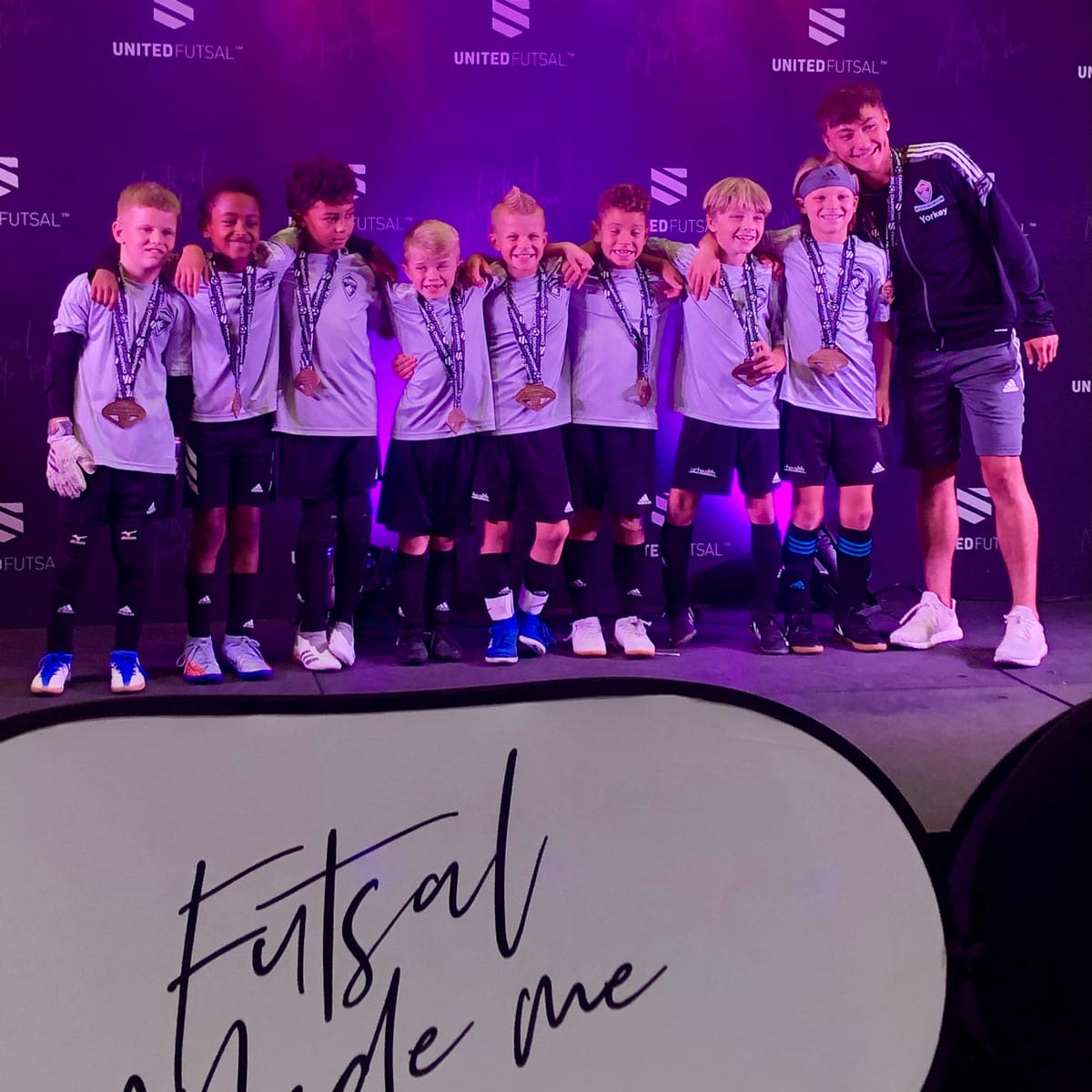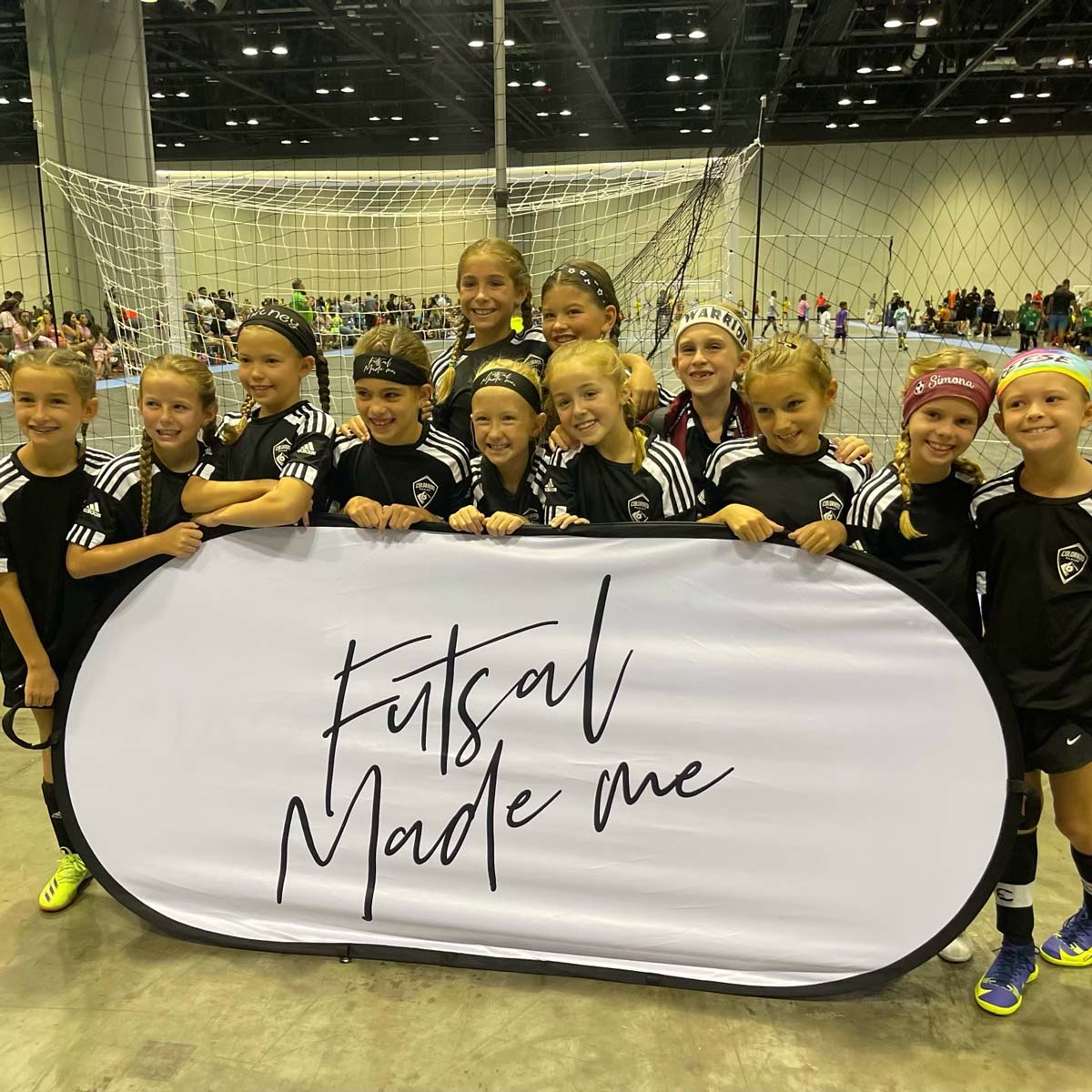 What is Futsal & the United Futsal League?
Futsal is an exciting, fast-paced, football game that originated in South America in the 1930s. It is widely played across the world and is the small-sided football format that is officially recognized by both UEFA and FIFA. Ever heard of Messi or Ronaldo, Ronahldino or Neymar? These are some of the very best soccer players in the world who credit futsal as a huge part of their development and the reason why they became the player they are today.
United Futsal is the world's premier youth futsal league and tournaments host, offering the best competition and opportunities available in the sport by bringing together the highest level coaches, referees, and fans from across the globe! The Champions Cup Series is a year-long competition – with regional and national knockout stages – to reach the World Futsal Cup in Barcelona, where the top teams from each nation challenge for the title of world champion.
Futsal is played on a smaller, hard court, mainly indoors. It is played with two teams of five players, one of whom is a goalkeeper. Unlimited substitutions are permitted which allows the game to remain at a high pace throughout. Futsal is played with a smaller, low-bounce ball on a court delimited by lines. These rules all encourage the game's emphasis on improvisation, creativity, and technique.
Interested in learning more about our upcoming season and how you can participate? Check out the flyer below!