Youth Goalkeeping Strategies from Rapids Youth Soccer (Catching vs. Punching)
Posted by: Brandyn Bumpas | Assistant Director of Goalkeeping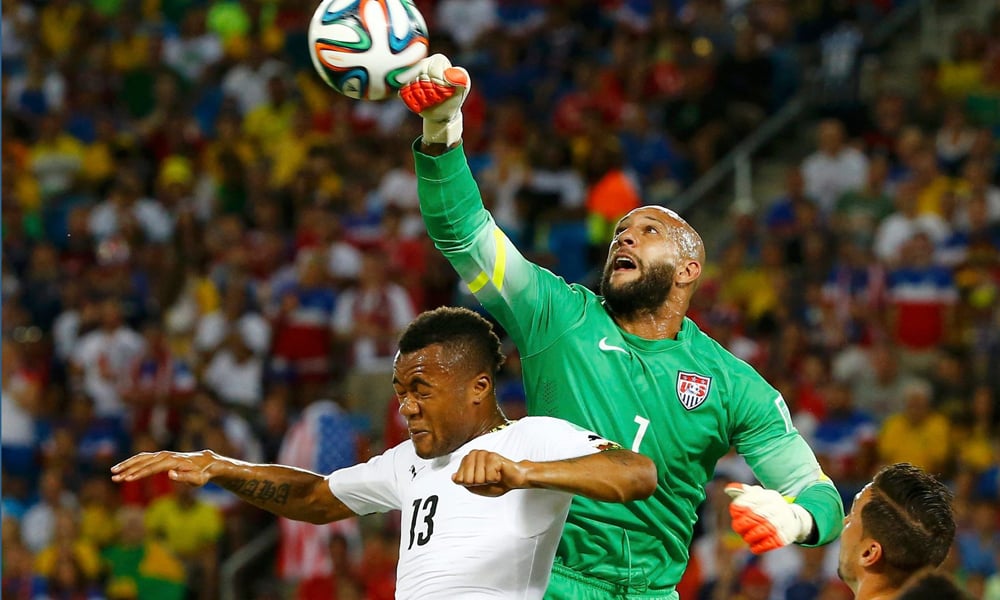 In a goalkeeper position, there are many decisions that must be made in a split second on the field. One such decision is whether goalkeepers should catch and hold the ball or punch it strategically away. This decision is becoming the new trend for top-level goalkeepers around the world. In looking closer at the different situations where a goalkeeper chooses to punch, many components come into play. A goalkeeper could be off balance, a ball may be coming into the goalkeeper at a pace where he/she may not be able to handle it properly, or he/she could be under pressure from the attacking players. Each component is a great reason to punch the ball away, as opposed to catching it.
When making a decision to catch versus punch a ball, a goalkeeper must ask themselves: Is the risk of catching a ball and dropping it under duress worth the catch? Or is the better decision to take no chances and punch the ball away? A goalkeeper very rarely gets second chances and is often punished for mistakes and poor decisions. As a result, the punching technique has become increasingly popular throughout the evolution of the goalkeeper position. In addition to clearing lines with a punch under duress, if directed in the appropriate direction, a punch also has the ability to start a counter-attack for your team.
Punching is a difficult technique, but like anything within the game of soccer, it can be mastered. Punching requires the goalkeepers palms to be rotated in (so they're facing one another) with their thumbs located on the outside of your fist. Lastly, the goalkeeper should flex their shoulders, elbows, and wrists. It is important for the goalkeeper to remember that, when punching a ball, the range of movement is a short explosive motion, much like a boxer's jab. It is also important to note, the goalkeeper does not want an extreme range of motion through the punch, nor do they want to punch directly above their head. Ideally, the goalkeeper wants to punch on a line from their chest to their forehead in a short explosive motion.
About the CRYSC Goalkeeping Program
The CRYSC Goalkeeping program has been built over the past 9 years by the Colorado Rapids First Team goalkeeper coach, Chris Sharpe. The program has been constructed specifically to enable the youth goalkeepers of CRYSC to grow, develop, excel, succeed, and, most importantly, enjoy the position, no matter what level and or age group the individual is playing. As the program expands toward the future, we plan to continue to build our goalkeepers from within the club, beginning at the U9-10 level. As a result, CRYSC offers one of the top programs in the country. 
Click here for more information about our Goalkeeping Program.