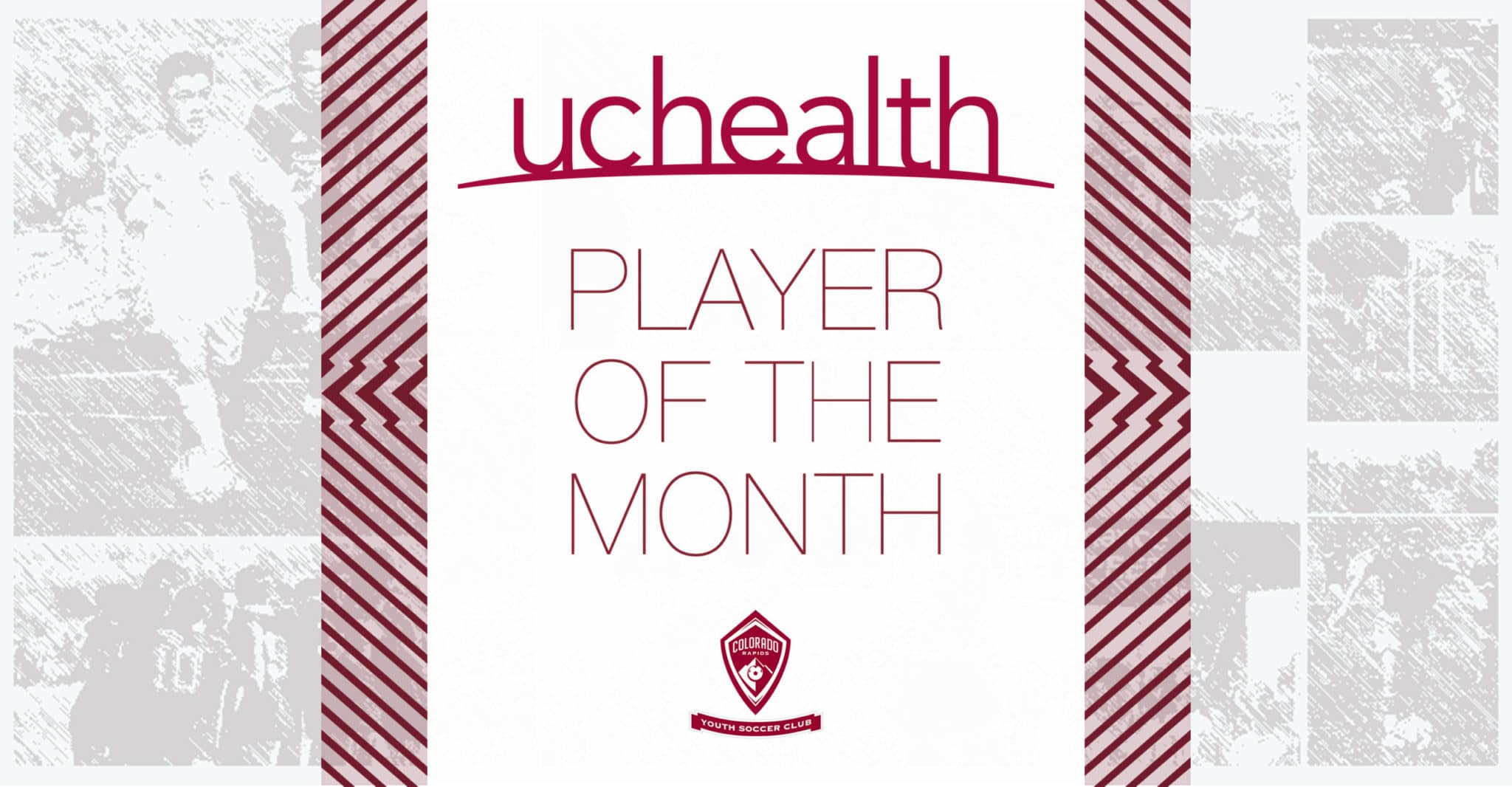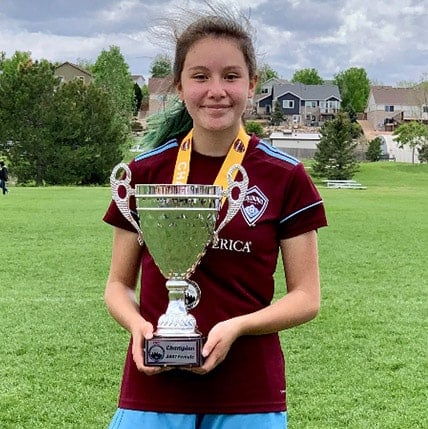 Bailey plays on the Rapids 14U Fort Collins Select team as a defender, traveling across state lines from her hometown of Laramie, Wyoming three to four times a week for practice, training, and games. She has played with the Wyoming ODP team for two years, made the West Regional ODP pool in 2019-20, and featured in the defense of a fantastic Fort Collins team that only let in one goal all of last season. Bailey embodies hard work and a love for the game, making her our latest UCHealth Player of the Month winner!
This October, Bailey will be presented with a plaque and gift card to acknowledge her accomplishment, so watch the CRYSC social pages for more updates. We spoke with Bailey to learn a bit more about her and see what drives her game. Check out the full interview below!
What influence has soccer had in your life?
Soccer has influenced me in so many positive ways. It's taught me the value of teamwork and friendship, as well as many life lessons I'll carry forever. It's also showed me that sometimes you can't sit back and watch, you have to make your own path and do what's right for yourself.
Why do you believe that you were nominated for this award?
I believe I was nominated due to my hard work and being valued on my team.
What do you enjoy most about playing for Colorado Rapids Youth Soccer Club?
The competition, teamwork, and all the opportunities it allowed me to have.
What soccer accomplishment are you most proud of?
I'm proud of many accomplishments, winning the Colorado State Cup and making it to the semifinal game at the Far West Regional Championships.
What academic achievement are you most proud of?
For my academic career, I am most proud my GPA while participating in extracurricular activities and traveling 3-4 times a week for soccer practice and games.
How do you think your teammates would describe you?
I believe they would describe me as a positive person, hardworking, and fun to be around.
What is something that shows your exemplary character, commitment to sportsmanship, community involvement, etc..?
Every year, I volunteer my time for fundraisers to help families in our community that are in need. Whatever sport I am playing, I show leadership by playing my hardest and showing respect to coaches and other teams.
What's your favorite soccer player and team?
Megan Rapinoe is my favorite player.
What do you hope to pursue in the near future?
I would like to play college soccer in California.
Who inspires you and why? This can be someone famous or someone you know personally!
I'm inspired my friend Devani Romero. She is great and whatever she does and works hard.
What else do you enjoy outside of playing for CRYSC?
Outside of soccer, I like to play the cello, hang out with friends, draw, and act in plays.
Since 2018, CRYSC and UCHealth + CU Orthopedics and Sports Medicine have worked together in an effort to grow the safety and health resources that are available for Rapids Youth players and members.
As our partnership strengthens with UCHealth, we want to work together to highlight the amazing players within the Colorado Rapids Youth Soccer Club with a monthly 'Player of the Month'. Check out the criteria and nominate any players that deserve to be highlighted by UCHealth and CRYSC on the UCHealth Player of the Month page.