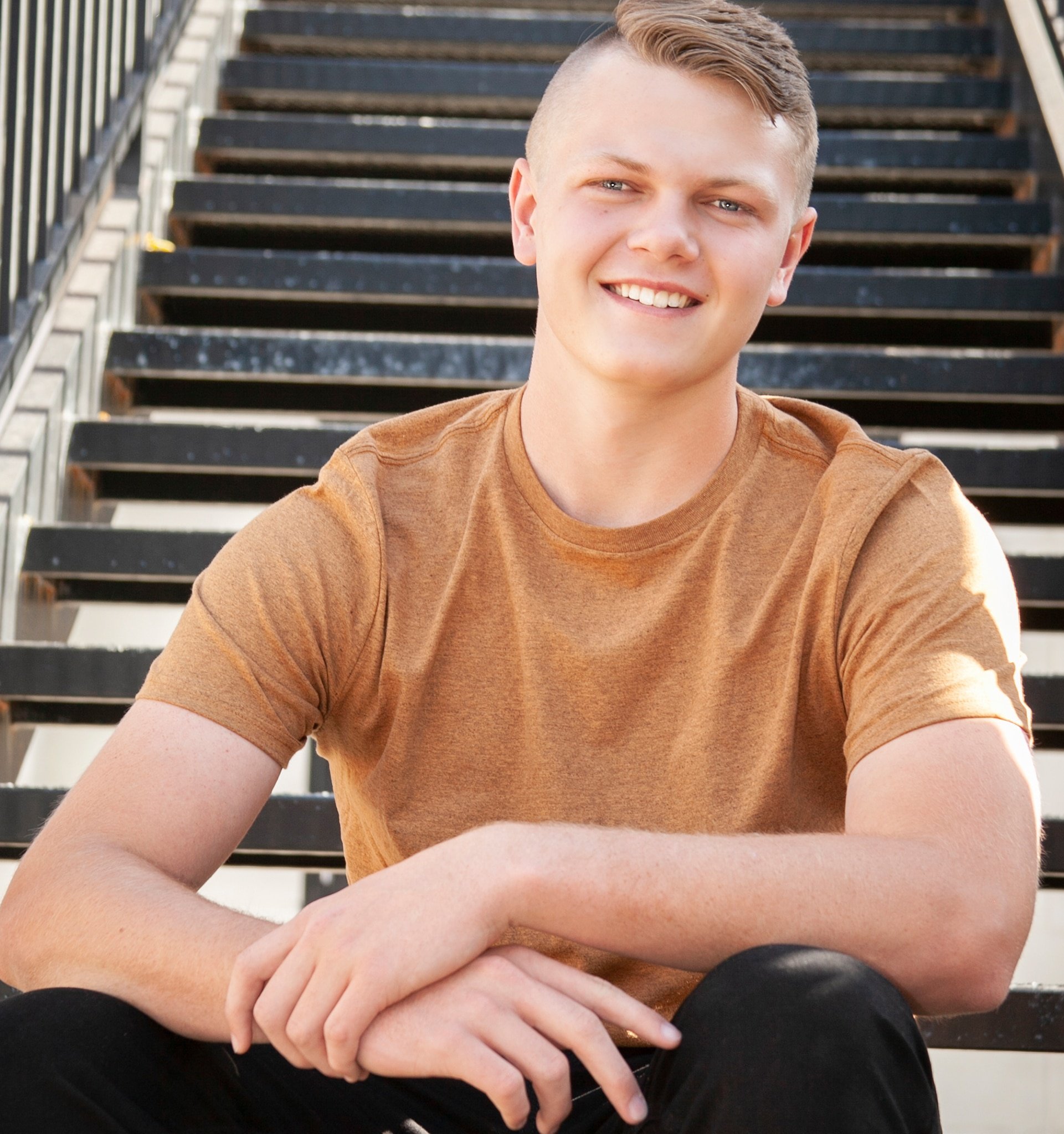 Wes plays on the Rapids 19U ECNL boys team as a goalkeeper and has committed to playing college soccer at Colorado School of Mines this fall. Wes is known as an incredibly talented athlete, playing with the Colorado Rapids MLS Next and Olympic Development Program Region IV teams, and a hard working student, lettering five times academically and graduating with Honors through the SOAR Honors Program. With strong performances on the field and in the classroom, Wes has earned his place as our newest UCHealth Player of the Month winner!
This August, Wes will be presented with a plaque and gift card to acknowledge his accomplishment, so watch the CRYSC social pages for more updates.
We spoke with Wes to learn a bit more about him and see what drives his game. Check out the full interview below!
What influence has soccer had in your life?
Soccer has pushed me as a player and a human. It has allowed me to learn how to constructively communicate with people on and off the field while in high pressure situations, using teamwork and perseverance to achieve short and long term goals as a team. Soccer has always been a place where I could decompress from the rest of the world, play for the love of the game, and express my love of overcoming challenges. Soccer has taught me hard work and commitment to my own work.
Why do you believe that you were nominated for this award?
I believe I was nominated for this award because of my hard work and commitment to CRYSC. Everyday I show up to be competitive, push the people around me, learn and grow in the sport, and have fun playing the game!
What do you enjoy most about playing for Colorado Rapids Youth Soccer Club?
I love representing something that is bigger than just myself. It was a pleasure to play under a program with a respective professional team and have involvement with the Rapids MLS Next group while at the club. I thoroughly enjoyed every coach I worked with and team I played on as the entire club was committed to playing good soccer and teaching the athletes how to grow.
What soccer accomplishment are you most proud of?
I am most proud of my commitment to play NCAA D2 soccer at the Colorado School of Mines, where I can pursue my soccer career further and work towards a degree in Chemical Engineering.
What academic achievement are you most proud of?
I am most proud of graduating with distinction and Honors from Horizon High School's SOAR program. Through the 4 years of high school I was pushed academically with projects to benefit my public speaking, the community through organized community service, and team building exercises to help us all grow as a group.
How do you think your teammates would describe you?
My teammates would describe me as hard working and passionate about the sport I play and the time I spend playing it. My teammates would describe me as a leader verbally and physically with the way I try to carry myself day in and day out. Lastly, my teammates would describe me as someone who is always looking to learn and grow, regardless of if its related to soccer.
What is something that shows your exemplary character, commitment to sportsmanship, community involvement, etc..?
In high school, I was able to rally my team to snag an overtime win against Monarch High School. The game was tied 3-3 and my team was worn out and down and out. Horizon was slammed in the first overtime period, barely holding on to a scoreless period. I was able to give a rally speech before the second overtime period, leading to a more energized team that was able to pull out a win!
What's your favorite soccer player and team?
As a goalkeeper from the US, I look up to players such as Tim Howard, Zack Steffen, and Ethan Horvath. I am always a fan of the Colorado Rapids, as well as Everton and Manchester City from the Premier League.
What studies do you hope to pursue in the near future?
I hope to continue my soccer career in college, while pursuing a degree in Chemical Engineering.
Who inspires you and why? This can be someone famous or someone you know personally!
My Mom and Dad inspire me every single day to be the person I have grown to be. I have many people I can thank and look up to, however, my Mom and Dad have always been there for me when I needed them and they've not been afraid to push me out of my comfort zone so I can grow. Thank you Mom and Dad!
What else do you enjoy outside of playing for CRYSC?
Outside of soccer I enjoy playing classic rock on my guitar, although sometime country finds its way into my setlist. I enjoy hiking and fishing as well as just being active outside. I am an absolute mountain kid!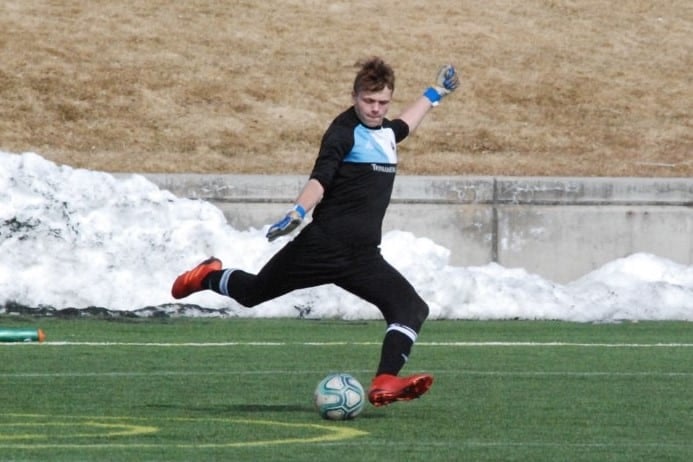 Since 2018, CRYSC and UCHealth + CU Orthopedics and Sports Medicine have worked together in an effort to grow the safety and health resources that are available for Rapids Youth players and members.
As our partnership strengthens with UCHealth, we want to work together to highlight the amazing players within the Colorado Rapids Youth Soccer Club with a monthly 'Player of the Month'. Check out the criteria and nominate any players that deserve to be highlighted by UCHealth and CRYSC on the UCHealth Player of the Month page.