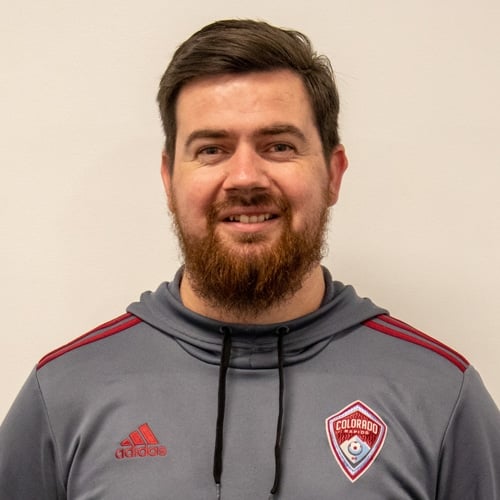 9U/10U Select Director - South
Chris grew up just outside of Manchester, England, where he spent his formative years immersed in a soccer culture known for its passion and love of the game. That same love of the game is still very much a part of Chris's life after years of playing, from a young boy and throughout college. He has been coaching at the youth level for over 10yrs and currently holds his USSF C License.
After relocating to the United States in 2016, Chris spent 3yrs coaching at LA Galaxy Conejo Valley in Southern California before trading the beach for the mountains in 2019 when he moved to Colorado and joined the Rapids. He started coaching in the 9U/10U Select Program before becoming a full-time member of the staff.