Colorado Rapids Youth Soccer Club is a local soccer club who strives to provide an opportunity for all levels of players from beginner to advanced, from three to professional. CRYSC is one of the only true full-service soccer clubs in the nation providing soccer for all types of players from all different types of backgrounds.
Professional Team Partnership
Largest Outreach in Nation
Development Academy Affiliation
Full-Time Dedicated Athletic Trainer
Highest Licensed Coaches Nationally
Dedicated Technical Staff
Professional Goalkeeper Coaches
Partnership with Sport Psychology Consultants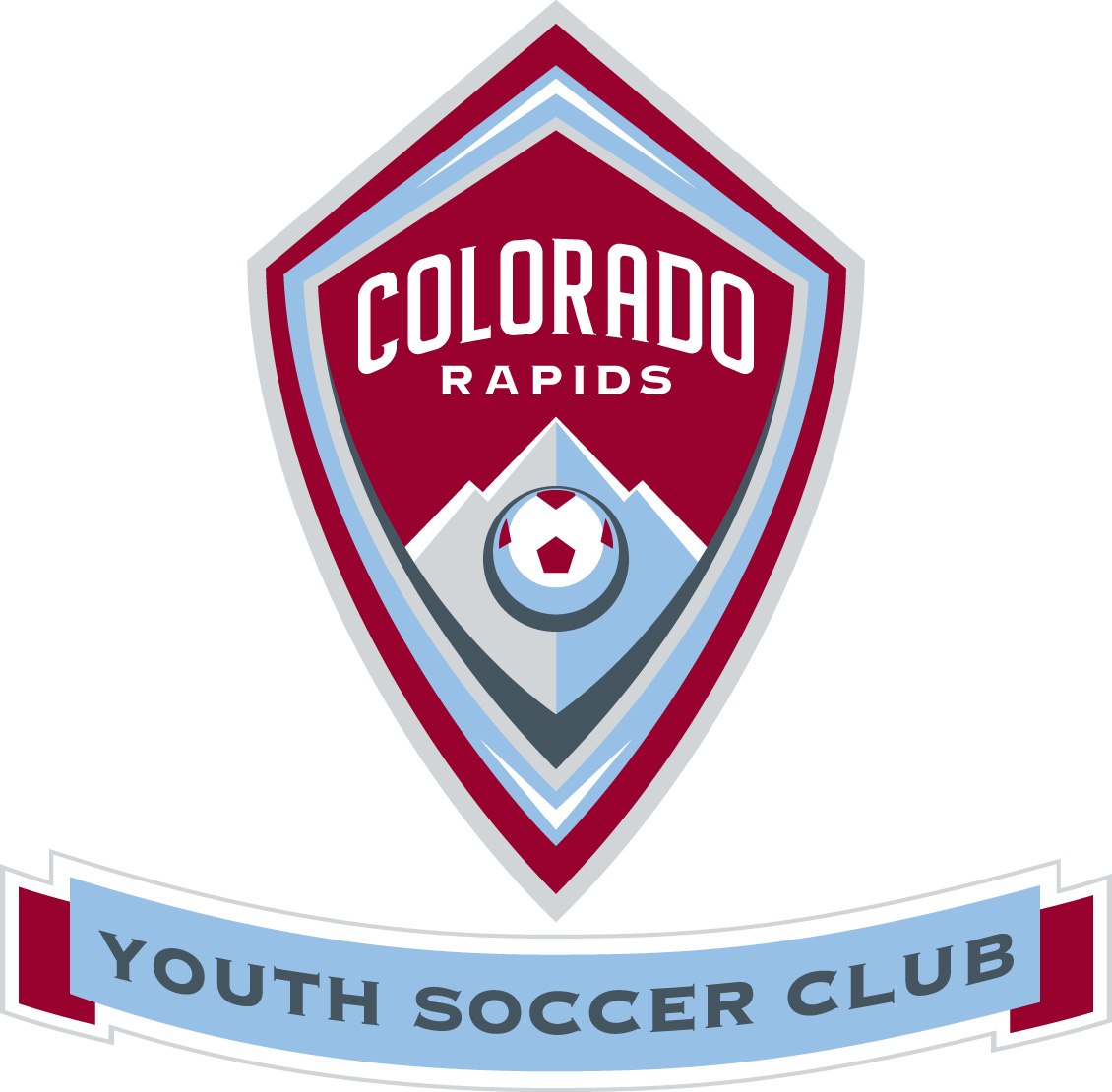 We provide an environment where young soccer players from diverse backgrounds are guided and inspired to reach their full potential both on and off the field.
Colorado Rapids Youth Soccer Club is committed to providing the community with a model of quality youth development, education, and inspiration through the sport.
To provide quality coaching that engages, challenges and inspires young athletes, regardless of previous experience, to reach their highest level in the sport of soccer;
To provide the best possible facilities where talented young soccer players can access programming that allows them to enjoy the sport, to mature and reach their full potential;
To fulfill civic responsibility by actively participating in community partnerships and activities;
To encourage and provide support allowing our athletes to achieve academic success;
To provide a pathway open to all young soccer players who wish to participate, allowing them to reach their full potential through identification, education, and competition;
To provide an environment where young soccer players build character through the development of important life skills such as time management, responsibility, resilience, sportsmanship, work ethic and teamwork;
To provide an environment where open honest communication between staff, players and parents is encouraged;
To provide a structure and environment where winning is important but player development is paramount;
To create a safe environment that contributes to the development of mentally and physically healthy individuals that have self-confidence and respect for themselves and for others,
To provide our membership with a high level of customer service that ensures a quality experience; and,
To create an environment that facilitates the growth of the sport of soccer and fosters a love of the game.
Caleb Meyer
Evan Husney
Sharon Schneider
Stephen Redden
Lindsey Ghiselli
Lisa D'Ambrosia
Andres Pedraza
Sean O'Hara
Manny Rodriguez
Ted Leonard
Casey Dugan
Robert Klamser
2020 Board Reelection Members
Sharon Schneider is an entrepreneur, philanthropy expert and strategy consultant to the next generation of social impact founders and family offices. Currently, Sharon is Executive Director of the Telluray Foundation in Colorado and also serves on the board of the Denver Tennis Park and Bright by Text. Previously, Sharon served as the founding Director of the Walton Personal Philanthropy Group. She was also co-founder and CEO of the for profit social enterprise Moxie Jean, which was acquired by Schoola in 2015.
Sharon and her husband have 3 kids, 2 of which are committed Rapids players. Together they coached their youngest daughter's team for several seasons but are now happy to cheer from the sidelines, making encouraging noises but never shouting directions because that would be pointless and annoying to other spectators.
Ted has been involved with the Rapids Youth Soccer Club since 2014 as a parent, volunteer coach and as a member of the Board of Directors. Ted grew up playing soccer in Colorado and ultimately played collegiately in upstate New York at Hamilton College. Professionally, Ted is a technology and finance industry veteran who has deep roots as an entrepreneur. He spent over a decade gaining experience across multiple industries and business functions, including: board-level oversight and advisory, executive management, corporate finance, day-to-day operations and transactions.

Ted enjoys spending his free time with his family and is a proud father of two boys, Tripp and Max. He is an avid skier and golfer and enjoys hiking, fly fishing and contributing to the growth of youth soccer. 
2020 Current Board Members
Frequently Asked Questions
Address:
Fort Collins: 2619 Canton Ct, Fort Collins, CO 80525
North: 1070 W 124th Ave #100, Westminster, CO 80234
Central/South: 111 Havana St, Aurora, CO 80010
Castle Rock: 1609 Park St, Castle Rock, CO 80109
Phone Number:
303.399.5858
Email:
Info@rapidsyouthsoccer.org
We Are Open:
Monday-Friday 8:00am to 4:00pm