CRYSC Elite Winter Futsal Leagues
The Colorado Rapids Youth Soccer Club now offers advanced- and elite-level futsal leagues at The Elite Performance Center located at Regis University. This 8-week season of futsal within The Berce Futsal Facility at Regis University offers advanced-level players the opportunity to grow in new areas of soccer development.
Futsal League General Details:
7 Games Guaranteed with Championships on week 8 for advancing teams.
Teams of 7-10 players are recommended.
Each application will be evaluated, and acceptances are not guaranteed. Teams will be accepted based on the date of registration, space available, and level of play.
Team registration only! (No individual registrations)
Teams and players from all clubs are welcome to apply to play in the league.
Non-CRYSC Clubs who register 5+ teams can receive a 10% discount on registrations!
Only futsal shoes are allowed on the courts at The Berce.
This Elite Futsal League is recommended for teams who play at CSA Elite and above during their regular seasons.
For more information or general questions, please get in touch with Randy Weber at [email protected]
To register a team, please click on the correct age group/day below!
Futsal League Registration Fee
Official Licensed Referees

Advanced-Level Competition

Full-Size Hardwood Courts

Top Class Facilities
Winter Elite Futsal League Schedule @ The Berce
League Dates, Deadlines, and Schedule
Mondays: 9U Co-Ed (2015) and 10U Boys & Girls (2014)
Play Dates: Nov. 20, 27, Dec. 4, 11, 18, Jan. 1, 8, 15
Tuesday: 11U & 12U Girls (2013 & 2012)
Play Dates: Nov. 21, 28, Dec. 5, 12, 19, Jan. 2, 9, 16
Wednesday: 13/14U Girls (2011 & 2010) and 13/14U Boys (2011 & 2010)
Play Dates: Nov. 15, 29, Dec. 6, 13, 20, Jan. 3, 10, 17
Thursday: 11U & 12U Boys (2012)
Play Dates: Nov. 16, 30, Dec. 7, 14, 21, Jan. 4, 11, 18
Game Start Times: 6:00, 6:50, 7:40, and 8:30
Registration Deadline: Registration will close on November 8th!
Age Groups' Days
9U Co-Ed (2015) MONDAYS
10U Girls (2014) MONDAYS
10U Boys (2014) MONDAYS
11U Girls (2013) TUESDAYS
12U Girls (2014) TUESDAYS
11U Boys (2013) THURSDAYS
12U Boys (2012) THURSDAYS
13U Girls (2011) WEDNESDAYS
13U Boys (2011) WEDNESDAYS
14U Girls (2010) WEDNESDAYS
14U Boys (2010) WEDNESDAYS
United Futsal Rules / Laws of the Game
United Futsal follows all FIFA rules with the exception of the distribution. According to the FIFA laws of the game, the goalkeeper can always throw the ball over half even on restart.
At United Futsal events, if the ball goes out of bounds on the end, the goalkeeper must either have the ball touch his half or a player has to touch it before it clears the halfway line in order to restart the game. In the event that no one touches it and it goes directly into the attacking half, our referees are instructed to call for an indirect free-kick at the center of the court.
In many youth leagues around the world, it is common that the goalkeeper must restart on his half to avoid the typical "long ball" game and encourage players to come out of the back.
Looking for Winter Futsal Camps?
The Berce: Home to Colorado Rapids Youth Soccer Club Futsal
The Berce @ Regis University is the only futsal-designated facility in Colorado, housing two full-size futsal pitches with futsal-specific lines to develop Colorado's top futsal talent across the Front Range, with year-round programming and summer and residential futsal camps.
Benefits of The Berce @ Regis University
Home base for Rapids Youth futsal programming
Two full-size hard-wood futsal courts;
True futsal lines for the full futsal development experience;
Professionally trained futsal referees;
Scoreboards;
Centrally located across the Colorado Front Range; and
Seating for parents and players.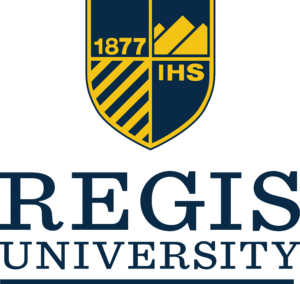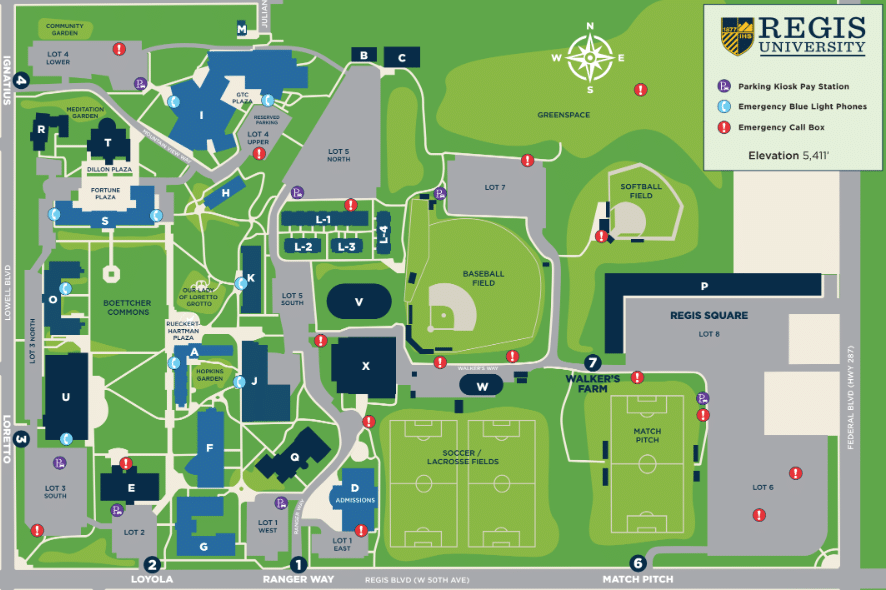 Finding The Berce
The Berce is identifiable on the map with a 'V'. Located at the center of campus, the Berce can be accessed from the south side doors by parking in lots 6, 1, or 5.
Parking Lots 6, 1 and 5
On the east side of campus, parking lot 6 is the most common location for CRYSC members to park with plenty of parking space available. Parking is free after 5pm on weekdays.
Parking lot 1 has limited parking space in the east and west sections, but may have more accessibility in the evenings during the week. Parking is free after 5pm on weekdays in parking lot 1.
Parking lot 5 has limited parking space on the south, but plenty of space on the north. Parking is free after 5pm on weekdays in parking lot 5.
Frequently Asked Questions
Contact a Member of the Rapids Futsal Staff