Former Storm Athlete, Wesley Shade, Wins Pan American Qualifiers With US Deaf National Team
Posted by: Ben Martisius l Director of Communications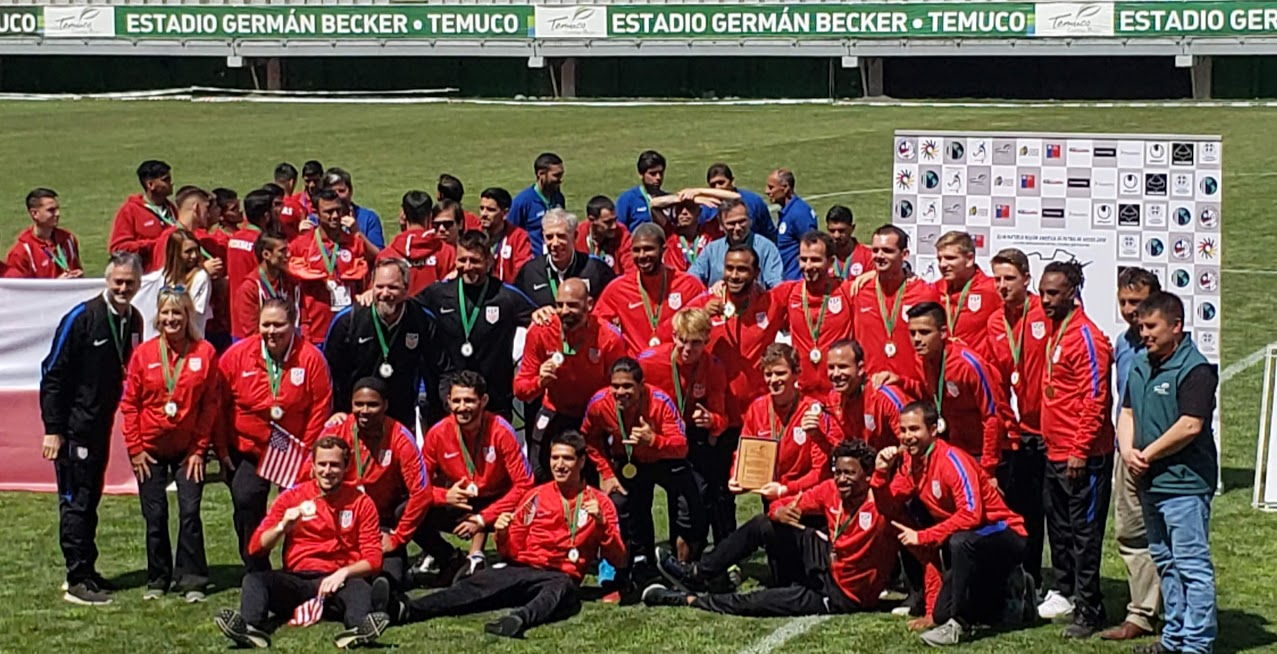 This November, former Colorado Storm 99B North player, Wesley Shade, was part of the first-ever tournament win for the US Deaf Men's National Team (USDMNT) at the Pan American Qualifiers in Temuco, Chile. After finishing top of the qualifying group at the tournament, the team has now received an automatic bid the 2020 Deaf World Cup in South Korea and the 2021 Deaflympics. Congrats to Wesley and the entire team on a successful tournament! We can't wait to see them in action in 2020 and 2021!
The Pan American Qualifiers kicked of November 11th, with the USDMNT playing national rivals Mexico. The US stormed out to an early lead of 3-0, which was enough for them to hold onto a 3-2 win after a solid second half performance by Mexico and a red card for the US. We were ecstatic to see Welsey take the field for his first international appearance vs Mexico and, after a strong showing, get the start and play the full 90 in the team's next match vs Chile. Welsey picked up an assist against Chile, as the US dominated their opponents 4-0. They then flew past Brazil with a 3-0 win, setting up a great final match up between the only other undefeated team in the tournament, Argentina.
The two teams were well matched, which made for a tense tournament final. After going back-and-forth as well as seeing a number of close chances for both sides, the US got their goal going up 1-0. They were able to hold that lead and at the final whistle, erupted onto the field celebrating their first-ever international tournament win!
We are so proud to see Welsey represent the United States on the international stage. The support and thought that has been put into US Deaf Soccer program is inspiring to see, as this is a team that had never won a tournament competing with the very best in the world. We look forward to watching the team and Wesley at more international tournaments soon!