Community Building at the Community Cup
Posted by: Kincaid Schmidt | U11-U12 Girls Director of Coaching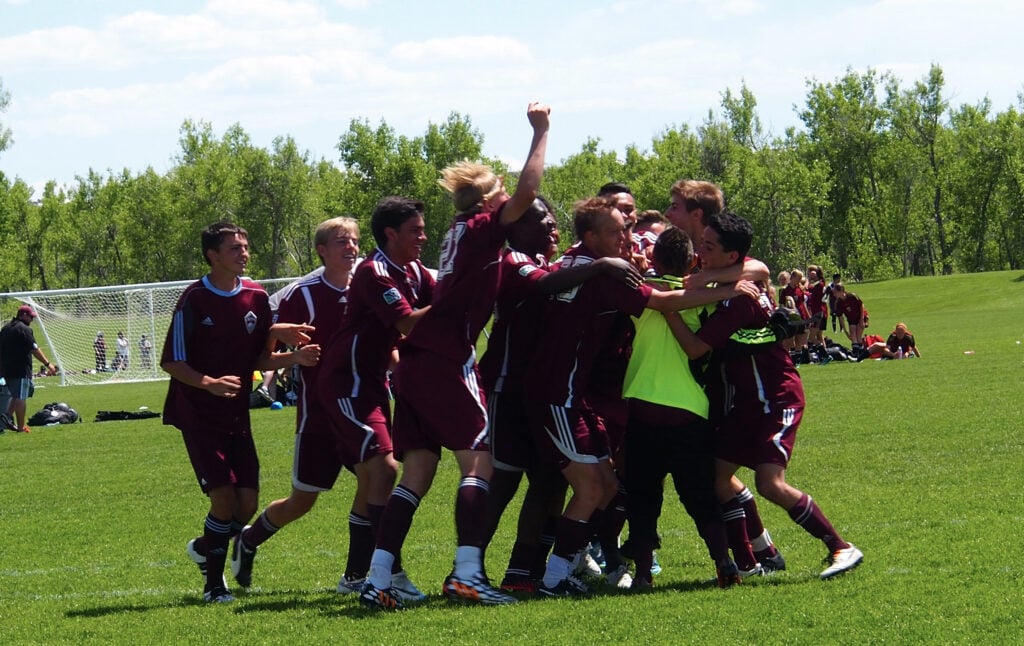 One of the unique qualities of the Colorado Rapids Youth Soccer Club is our diversity of programming. We are committed to offering players of all levels and abilities the opportunity to play in an environment that fits their needs and interests. As a result, we utilize different sites across Denver and Aurora to facilitate programs for our players. For those players in our competitive program, this means some players may call Dick's Sporting Goods Park their home, while others train as far south as Lowry Sports Complex. We are proud of our incredible membership across two cities, but we rarely get to see each other.
This past spring, we decided to change that.
For the first time, Rapids Youth Soccer introduced a unique event we call the Community Cup. In order to foster a greater sense of community among players participating in the competitive program, the club brought Select, Burgundy, White, Blue, and Gold players together to form mixed teams coached by parent volunteers. These teams competed in a small-sided tournament-style event at Dick's Sporting Goods Park. We awarded champions in each bracket with prizes and special presentations from Colorado Rapids professional players, but everyone came away from the event feeling like a winner.
"I liked that the Community Cup was very inclusive," said Lila Prather, a U12 White player as of Spring 2016. "It was really fun to play with other people that aren't on my team."
Lucas Uyeda, a U12 White player during the Spring 2016 season, echoed Lila's sentiments, "The Community Cup was a great experience because a lot of the people I played with were on my previous teams."
Rather than a staff coach, parent volunteers coached each Community Cup team. Volunteers helped to facilitate a fun, positive playing environment for kids on their team by managing substitutes and encouraging from the sideline. As a result, the volunteers allowed staff coaches and directors to watch and evaluate players as they confronted new playing environments with new teammates.
Introducing the Fall Community Cup
We are excited to announce that the second Community Cup will take place at the end of the 2016 Fall Season! This great event will be on Sunday, October 30, 2016, at Aurora Sports Park.
Competitive players must register to participate in the Community Cup. To register, log into your account, verify you are eligible, and complete registration. All players must register by October 1.
In addition, we are adding three Community Training Nights to lead up to the final end-of-season event. These Community Training Nights will take place on Monday nights at Dick's Sporting Goods Park. All U9-U12 Select through Gold boys and girls will be invited to play unstructured, small-sided games for an hour. These sessions will be supervised by age-group directors of coaching as well as staff coaches. These training nights will take place on September 12 and October 10! Watch your email for more information.