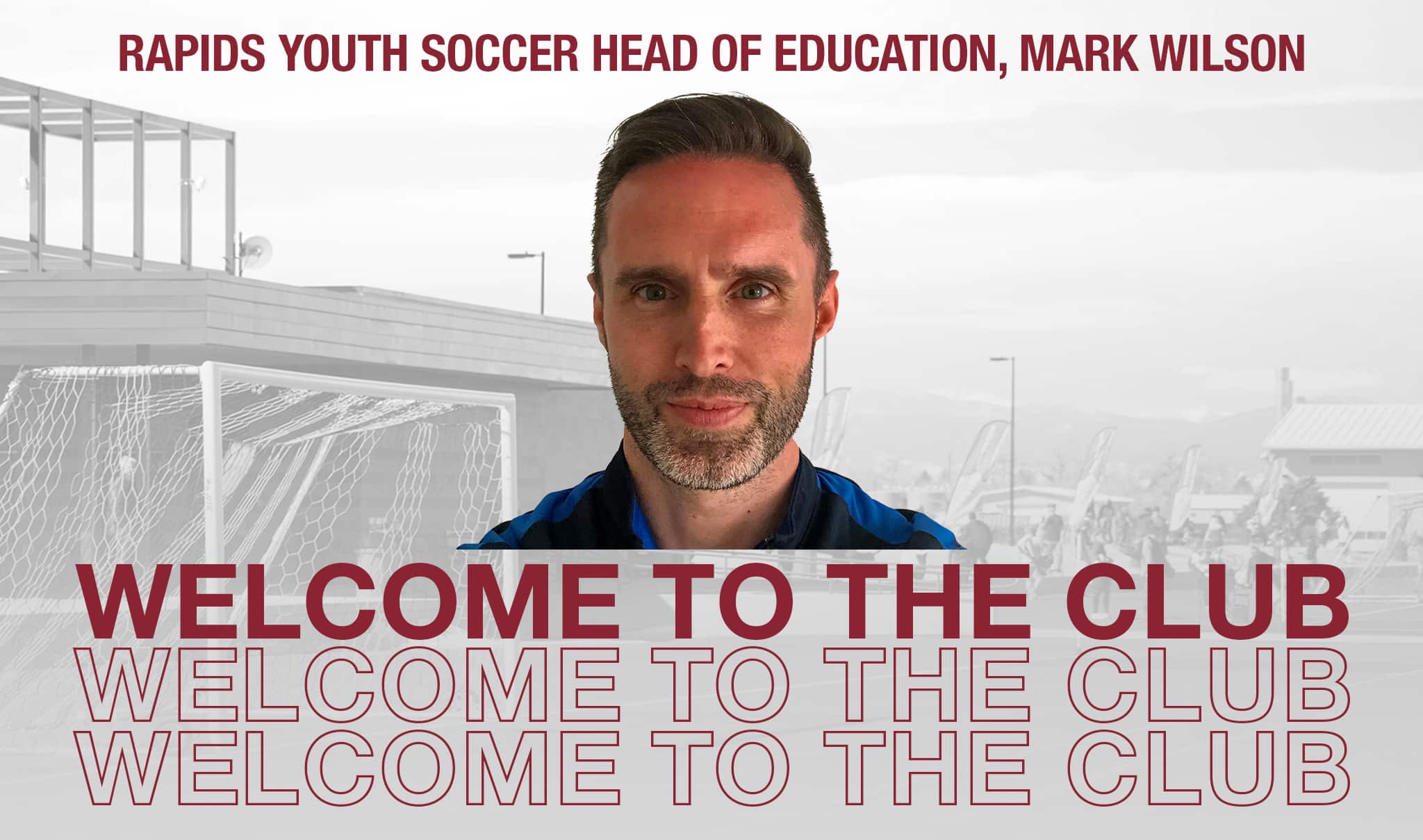 Introducing Mark Wilson, Rapids Youth Soccer Club Head of Education
It is with great enthusiasm that we welcome Mark Wilson to Colorado Rapids Youth Soccer Club in a newly created role as the Club's Head of Education! "Developing Remarkable Coaches" is a core objective at CRYSC and we believe that the addition of Mark to our technical staff will help the Club provide coaches with new resources and paths to success.
A former EPL and MLS professional player for clubs like Manchester United, Middlesbrough FC, and FC Dallas, Mark joins directly from New York Red Bulls where he worked as the interim u23 Head Coach. Mark is also the co-founder of the highly successful "EdTech" company, Beyond Pulse. His leadership role at Beyond Pulse focused on coach development, the impact of technology on coach education, and the evolution of learning and leadership at the youth level.
"At Rapids Youth Soccer, we believe that the more we support coaches at the Club with expertise, content, development ideas, and methodology, the better the experience and progression will be for our members. We have invested in webinars, out-of-state guest speakers, digital platforms, coach development study visits, and much more recently. Now I am excited to announce the recruitment of the Club's first-ever Head of Education, Mark Wilson. Needless to say, Mark brings a wealth of experience and knowledge of multiple pathways to the Club and I am delighted to secure his services as CRYSC's first-ever Head of Education." – Donald Gillies, Rapids Youth Soccer Technical Director
Colorado Rapids Youth Soccer Club (CRYSC) serves approximately 10,000 players ages three through 19, beginner to elite, in year-round leagues, camps, and tournaments. As a recognized 501(c)(3) nonprofit organization, CRYSC has been named a top 15 youth soccer club in the U.S. by Soccerwire and the top youth soccer club in Colorado by Colorado Parent Magazine. CRYSC's mission is to provide an environment where young soccer players from diverse backgrounds are guided and inspired to reach their full potential, both on and off the field.