CRYSC Q&A With Pádraig Smith & Robin Fraser
Posted by: Ben Martisius | Director of Communications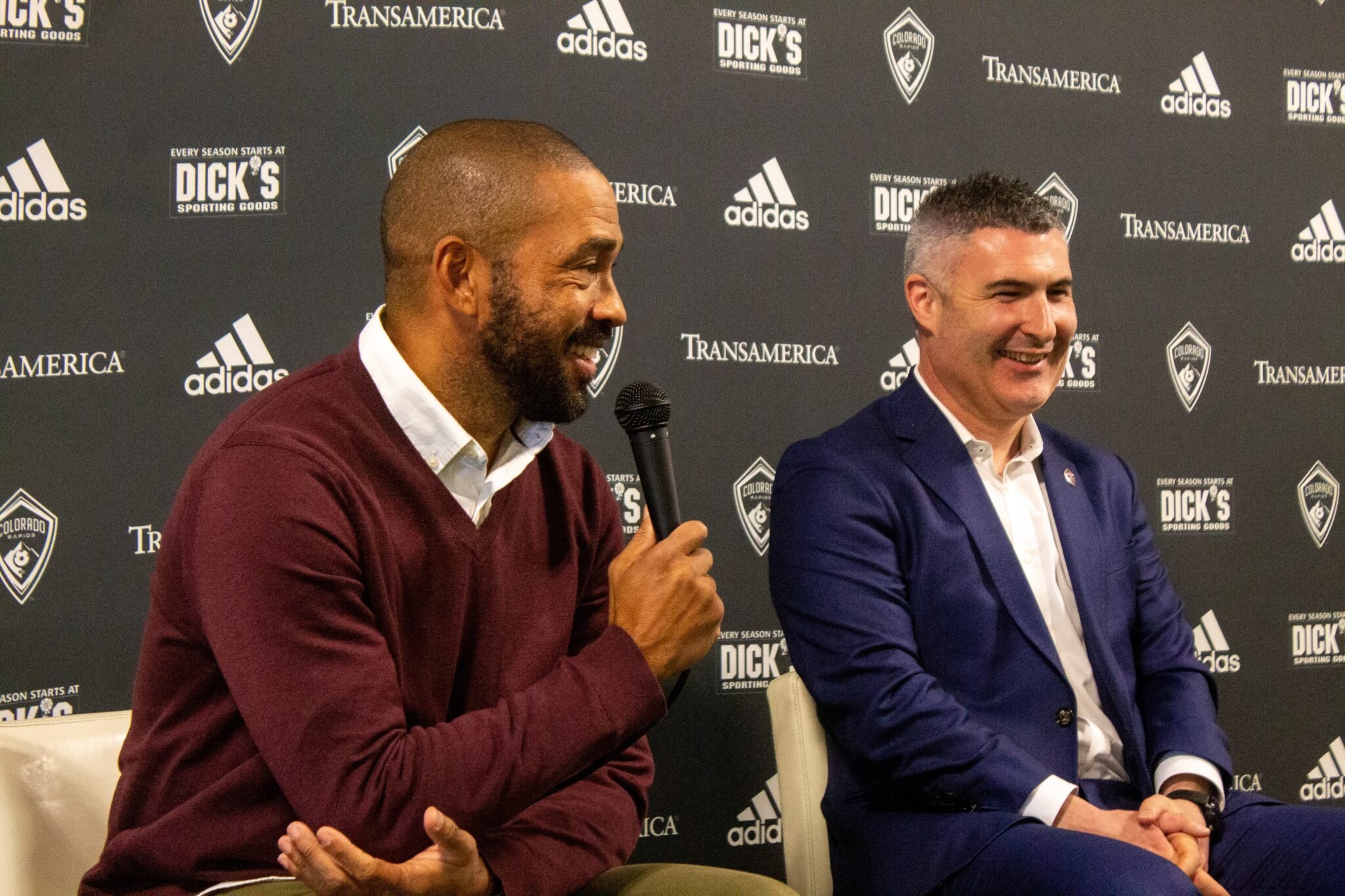 This November, Colorado Rapids Youth Soccer Club sat down with Colorado Rapids Executive Vice President and General Manager, Pádraig Smith, and Head Coach, Robin Fraser, at The Eddy for an afternoon of discussion, questions, and answers with CRYSC coaches and staff. It was an exciting opportunity to pick the brains of two key figures in Colorado soccer and hear them speak on the 2019 MLS season, Robin's unusual and inspirational path to a career in soccer, and the future of youth development in the state. 
Presented by CRYSC Technical Director, Donald Gillies, the conversation kicked off with an introduction for Pádraig and Robin and a bit of context surrounding their visit. The Rapids are committed to growing the game, not just within the Club, but throughout the entire state of Colorado. Pádraig and Robin were quick to emphasize the importance of youth development to the future of the team. With a quarter of the Rapid's roster filled by homegrown players and the rising profiles of local stars, Cole Bassett, Sebastian Anderson, and Sam Vines, the local pathway to professional soccer continues to produce more and more talented players, getting their shot at the First Team.
"What we want to do, first and foremost, is to grow the game of soccer in this state," said Pádraig before highlighting that the Rapids currently have the youngest roster in the league. Robin later echoed this sentiment saying, "The opportunity to join the Rapids [as Head Coach] was really about wanting to develop the players."
Pádraig and Robin spent over two hours speaking with our coaches and staff, fielding questions, and giving honest, thoughtful responses. It was inspiring to hear Robin speak on his lifelong journey in soccer and unusual path to becoming Head Coach. His career hasn't been a rocketship to the top of the soccer world, but beautifully illustrates how both players and coaches can develop outside of traditional pathways. From joining his first youth team at the age of 12 to the highs and lows of coaching at clubs like Chivas USA and Toronto FC, Robin provided attendees with valuable insight into his personal development and how he has built a career out of his passion. It was a reminder that we have thousands of passionate players we work with every day, with better opportunities than Robin had growing up. It is our job as coaches and staff to fuel this passion and provide players with every chance to succeed.
We are grateful to Pádraig and Robin for taking the time to speak with us and answer our questions in detail. From the First Team to Soccer Start, the Rapids are #OneClub with the common goal of growing the beautiful game. It was an unforgettable event for the Rapids coaches that attended and we look forward to hosting more speaker series at The Eddy soon!