Rapids South 10B Select Team Takes in the Soccer and Culture of Ireland
Posted by: Jeff Oleck, Director of Club and International Partnerships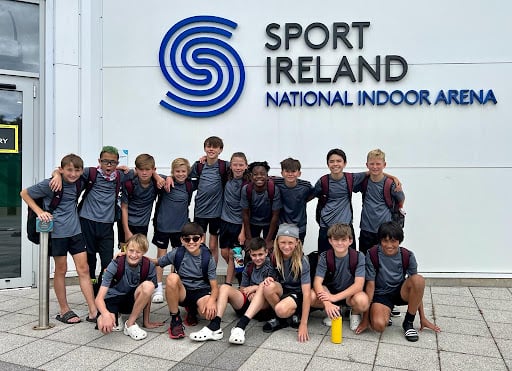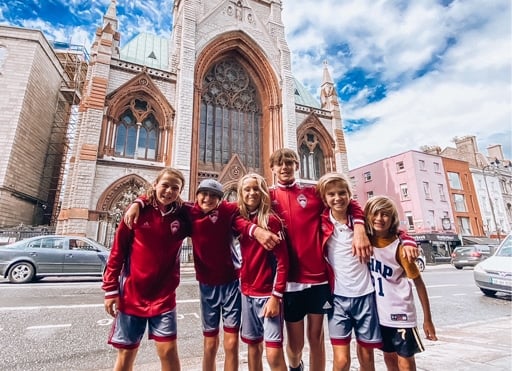 This June and July, the Rapids 10B South Select team visited Ireland and Northern Ireland to travel around the countries, play against local competition, and immerse themselves in a new soccer culture!
The team, coaches, parents, and siblings started their journey in Dublin where they spent a few days before setting out to visit cities in Northern Ireland. Over the next 10 days, the group traveled all over Northern Ireland and Ireland, visiting places like Belfast, Bushmills (home of Giants Causway), and Ballymena, while stopping at famous landmarks and scrimmaging professional club academies along the way.
It was an incredible experience for the entire group, in part due to CRYSC Director of Coaching and Ballymena native, Daniel Agnew's connection to the region. Acting as a guide, chaperone, and coach, Daniel was able to provide a one-of-a-kind experience, highlighting his favorite parts of Irish soccer and culture. This was a deeply personal trip for Coach Daniel and allowed him to share with his team where he is from, the environment he grew up in, and the soccer culture that made him fall in love with the game.
Throughout their travels, the boys were able to play with top Irish youth academies in Shamrock Rovers Academy, Linfield Football Club Academy, and Coach Agnew's own youth club, Ballymena United Youth Academy, gaining valuable experience against some of the best players in their age group. At Shamrock Rovers and Linfield FC they were invited to train with the academy, giving the team an opportunity to experience new coaching voices and ideas. To cap off a great experience visiting professional clubs, the group attended a League of Ireland Premier Division professional match between Derry City and Bohemians in Dublin, which ended in an exciting 3-2 victory for Derry at Dalymount Park!
Check out the photos below from the team's visits to Shamrock Rovers Academy, Linfield Football Club Academy, and Ballymena United Youth Academy and read on for more details about the trip.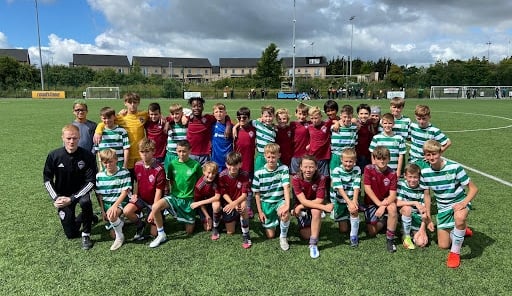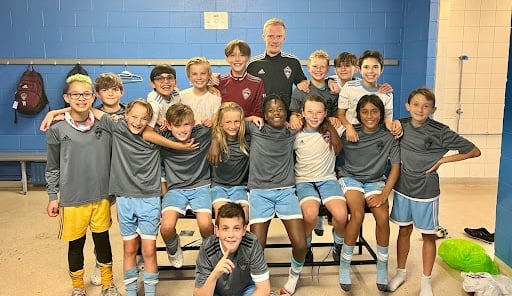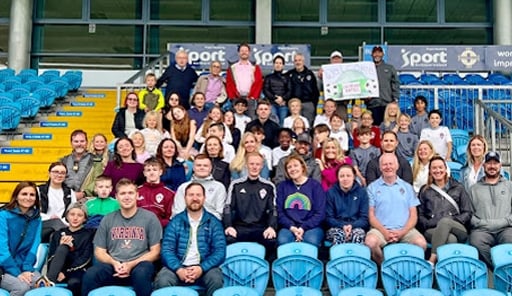 Coach Daniel Agnew's Reflection on the Trip
Two key components stood out for Coach Daniel Agnew and the participants: Irish Soccer and Irish Culture.
When describing the type of experience the trip was for the players and families, Coach Daniel reflected on the beautiful sights and scenery, the people, and most importantly, the soccer from where he grew up. While living in Ballymena, soccer was everything to Coach Daniel and this was precisely the type of soccer culture he wanted his CRYSC team to see. There is special talent in Ireland and he was impressed at the level of players at 11-12 years old. "There is a football (soccer) mentality that is so deeply ingrained in the Irish culture that it motivates young men and women to strive for the chance at playing at the highest level," said Coach Daniel.  Many of the young athletes that the South 2010B Select team came up against on the pitch aspire to play for the Rovers, Linfield FC, Derry City, Bohemians, or to represent their country on the International stage.
From a cultural perspective, the players and families saw and experienced beautiful scenery and sights, while also taking in poignant memorials and monuments. The group traveled the Irish countryside in order to explore Giants Causeway, a spectacular area of global geological importance on the sea coast at the edge of the Antrim plateau in Northern Ireland, and the Dark Hedges which is an avenue of trees that form an atmospheric tunnel and has been used as a location in HBO's popular television series Game of Thrones. In the cities, participants visited medieval Irish castles, toured the historic Guinness brewery in Dublin, signed their names and wrote messages of hope on the historically emotional Peace Wall in Belfast, which represents a city once divided by Catholic and Protestant religions.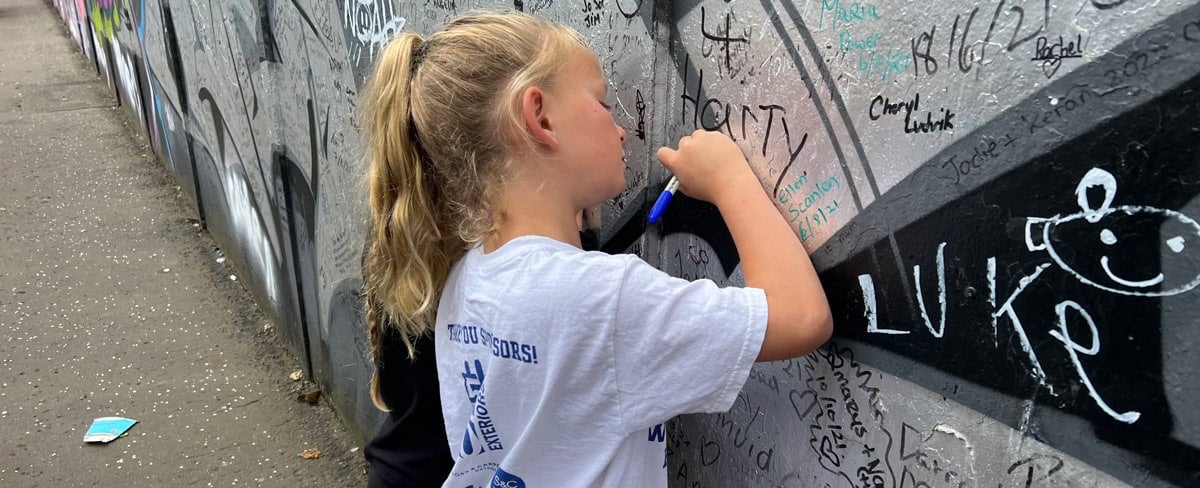 The Team Meets the Lord Mayor of Belfast
Outside of all the tourist and soccer programming, one special highlight of the trip was being welcomed by the Lord Mayor of Belfast, Christina Black, who spoke with the group at Belfast City Hall! She expressed excitement to have representatives from the United States in her home city and enjoyed hearing about the adventures that the players had experienced up to that point.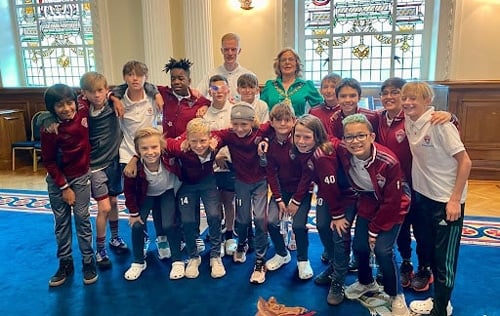 As the players and families return home from the trip and reflect on their experiences, we want to offer our thanks and appreciation to some key individuals who made this trip possible. First and foremost, to Coach Daniel Agnew who had the vision of taking his team on a "hometown tour" in Ireland and worked tirelessly to provide a unique and memorable trip for all. Secondly, thanks to Daniel's family who helped coordinate some of the visits and hospitality on the ground in Northern Ireland – their generosity with their time and energy was so appreciated! Lastly, to the parents, players, and families that took a leap of faith and stepped outside their comfort zones in order to see this beautiful and welcoming part of the world. We hope the memories of this trip will last a lifetime and provide meaningful lessons for the future!
If you or your team would like to learn more about CRYSC International Programs, please reach out to our Director of Club and International Partnerships, Jeff Oleck, at [email protected].