CRYSC International Opportunities 2024
Deadlines are approaching for 2005-2012 competitive players to register for CRYSC international tours!
Posted by: Jeff Oleck, Director of Club and International Partnerships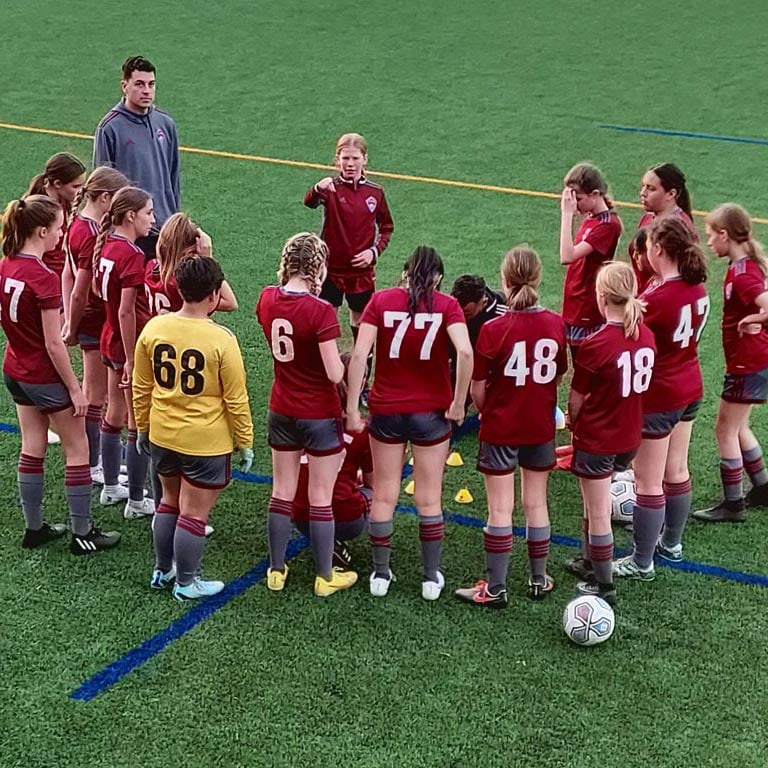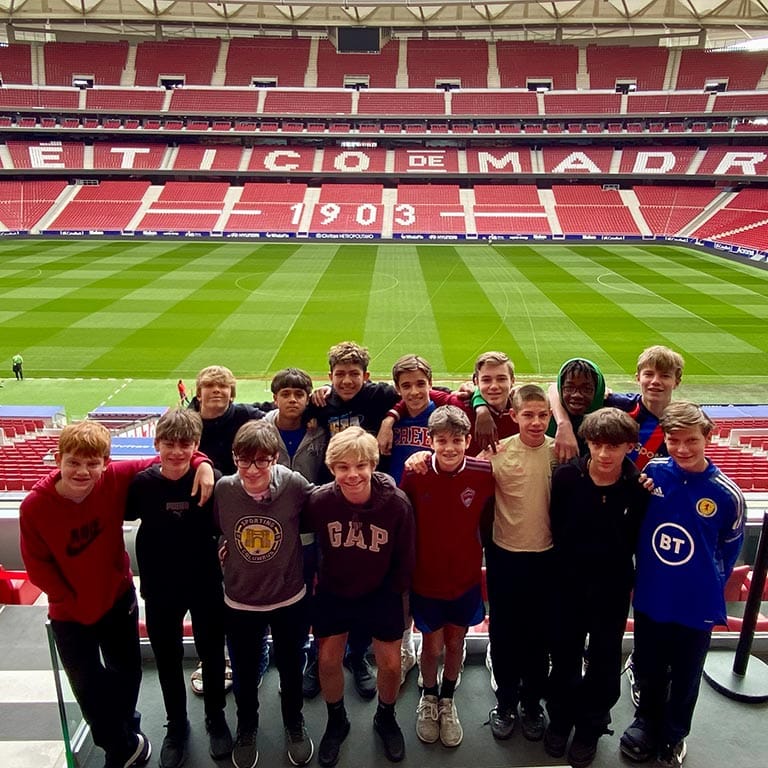 CRYSC international tours are a great way for players to experience soccer through the lens of a different culture! From playing local competitions, experiencing different environments, and seeing new sights, there's so much to be gained from expanding one's horizon and taking your game abroad. We encourage anyone looking for an unforgettable opportunity focused on travel and soccer to sign up for the perfect trip with CRYSC International!
The sign-up period is quickly coming to a close for our CRYSC competitive players to secure their spot on our 2024 International Trips.  In the coming year, players, their teammates, and family members all have the opportunity to experience iconic European cities, age-old historic sites, and immerse themselves in a vibrant soccer culture by enrolling in the CRYSC International Program offered to their respective age groups.  These trips will be soccer-centered, featuring friendlies, pro clinics, and professional match attendance, but also provide opportunities for personal development and growth as players are exposed to new perspectives and ways of life. Check out the overview of our upcoming trips and sign up below!
London & Manchester: The 2012 players and families who travel to England can expect opportunities to explore Manchester, Liverpool, and Royal London, attend a professional match in England with thousands of singing fans, take a tour of St. Georges Park (English FA's national training center – pending availability), tour Manchester United's Stadium, play three international friendly matches against local teams, participate in two club-run training sessions, and take part in one professional training clinic with a guest coach from a professional English club academy! Participants will also take a London City tour, visit the Tower of London, spend some free time in London, and enjoy an excursion to Liverpool.
Scotland: 2011 players and their families who visit Scotland will participate in a more individual and small group-centered experience, rather than the traditional format of playing friendlies with a full roster.  This allows our players to work on their own individual skills under the guidance of top Scottish youth, academy, and professional coaches over the course of 5+ training sessions throughout the week.  Travelers will also take in a professional Scottish league match, tour Glasgow Celtic Stadium, and take in the beautiful historic Scottish cities of Edinburgh and Glasgow.
Barcelona & Madrid: Our 2010 players and families who travel to Spain will have the chance to explore beautiful Barcelona & Madrid, watch a professional game with thousands of dedicated fans, tour the stadium of Real Madrid, train as a group in local facilities, and participate in a clinic led by professional Spanish coaches. Some of the awesome inclusions of this trip include a guided Barcelona & Madrid city tour, a tour around the La Sagrada Familia, Parc Guell, Las Ramblas, an excursion to the historic town of Zaragoza, and enjoy some free time on your own to explore these historic cities.
Costa Rica (SEPTEMBER 13 REGISTRATION DEADLINE!): The 2009 & 2008s can escape the Colorado winter in January 2024 and head to warm & sunny Costa Rica for a week of pre-season training, individual skill development, and off-the-field adventures!  This trip will provide individual and small group training opportunities with Costa Rican academies/clubs, CRYSC staff-run sessions, tickets to a pro match, and an opportunity to participate in a service project to interact with local soccer players.  In addition to the soccer content, we will explore Costa Rica's rich natural landscape by taking in volcanos, river rafting, and a jungle cruise.
Germany & Netherlands: This trip will take our 2007-2005 boys and girls and families to two European countries, Germany and the Netherlands! Participants will have the chance to explore Dusseldorf & Amsterdam and the surrounding areas, Tour AFC Ajax Stadium, play three international friendly matches, participate in two Club-run training sessions, and have one professional training clinic with a guest coach from a professional Dutch academy! Travelers will also take an Amsterdam Bike tour, visit the Camp Vught National Memorial, take an excursion to Cologne, Germany, and have some free time to explore these incredible cities on their own.
Competitive players in the table below are being offered trips in 2024 – and if your age group isn't included this year, please keep an eye out for information on how to join a trip in 2025!
Click on the provided link for your respective trip to access the sample itinerary, cost, and information on how to register. Curious about what happens on a CRYSC International Trip? Click here to read about our 2023 Trips to England, Spain, and Germany.
| | | | |
| --- | --- | --- | --- |
| Competitive Age Group | Destination* | Travel Dates | Registration Deadline |
| 2012 (12U) BOYS | London & Manchester | March 8-16, 2024 | November 8, 2023 |
| 2012 (12U) GIRLS | London & Manchester | March 15-23, 2024 | November 15, 2023 |
| 2011 (13U) BOYS & GIRLS | Edinburgh, Scotland | July 26 – August 3, 2024 | March 27, 2024 |
| 2010 (14U) BOYS | Barcelona & Madrid | March 8-16, 2024 | November 8, 2023 |
| 2010 (14U) GIRLS | Barcelona & Madrid | March 15-23, 2024 | November 15, 2023 |
| 2009-2008 (15U-16U) BOYS & GIRLS | Costa Rica | January 12-19, 2024 | September 13, 2023 |
| 2007-05 (17U-19U) BOYS & GIRLS | Dusselldorf & Amsterdam | June 6-14, 2024 | February 6, 2024 |
If you have any questions about the trips or would like more information, please reach out to CRYSC Director of Club and International Partnerships, Jeff Oleck, at [email protected] or 303.834.7328