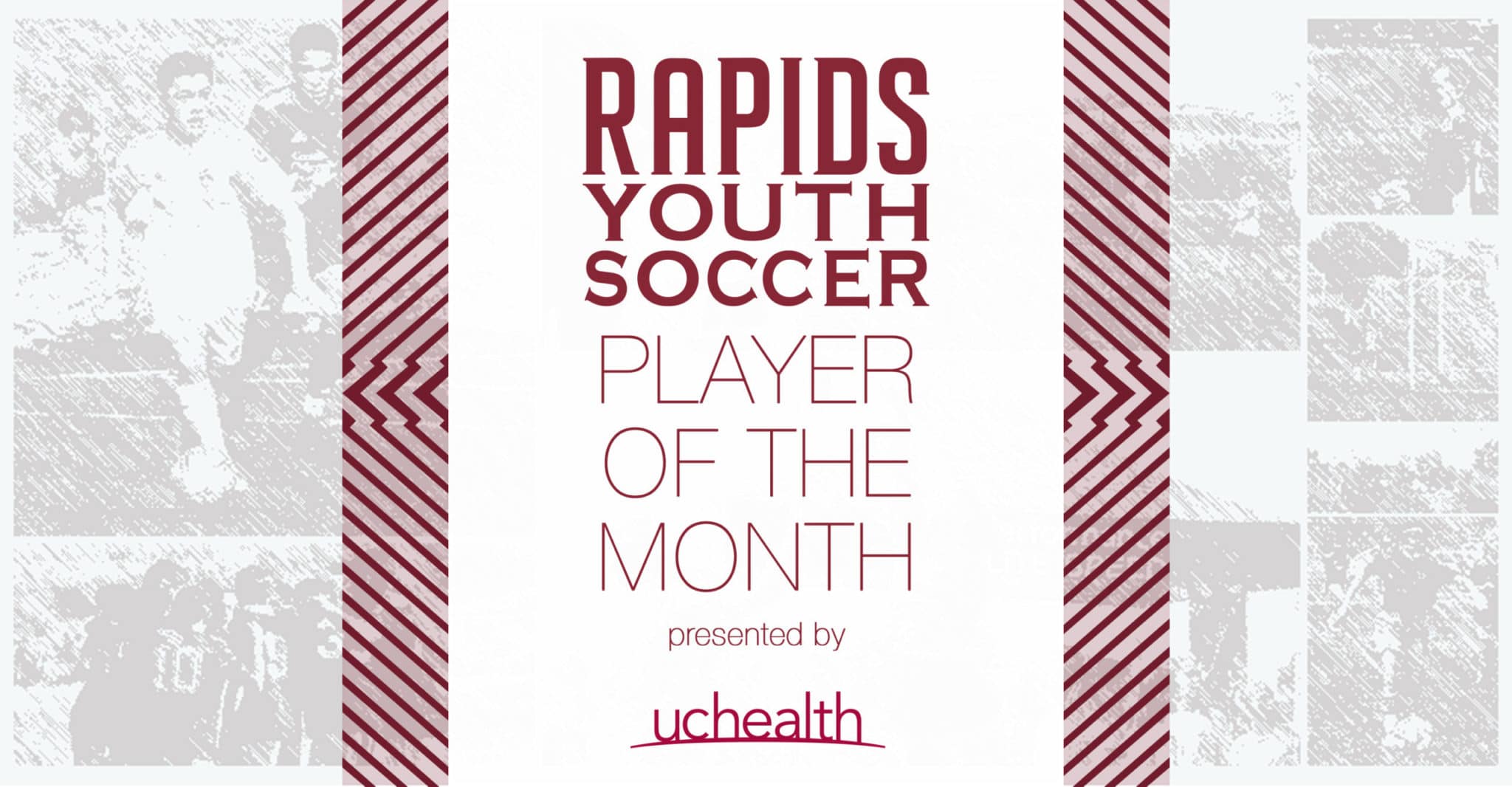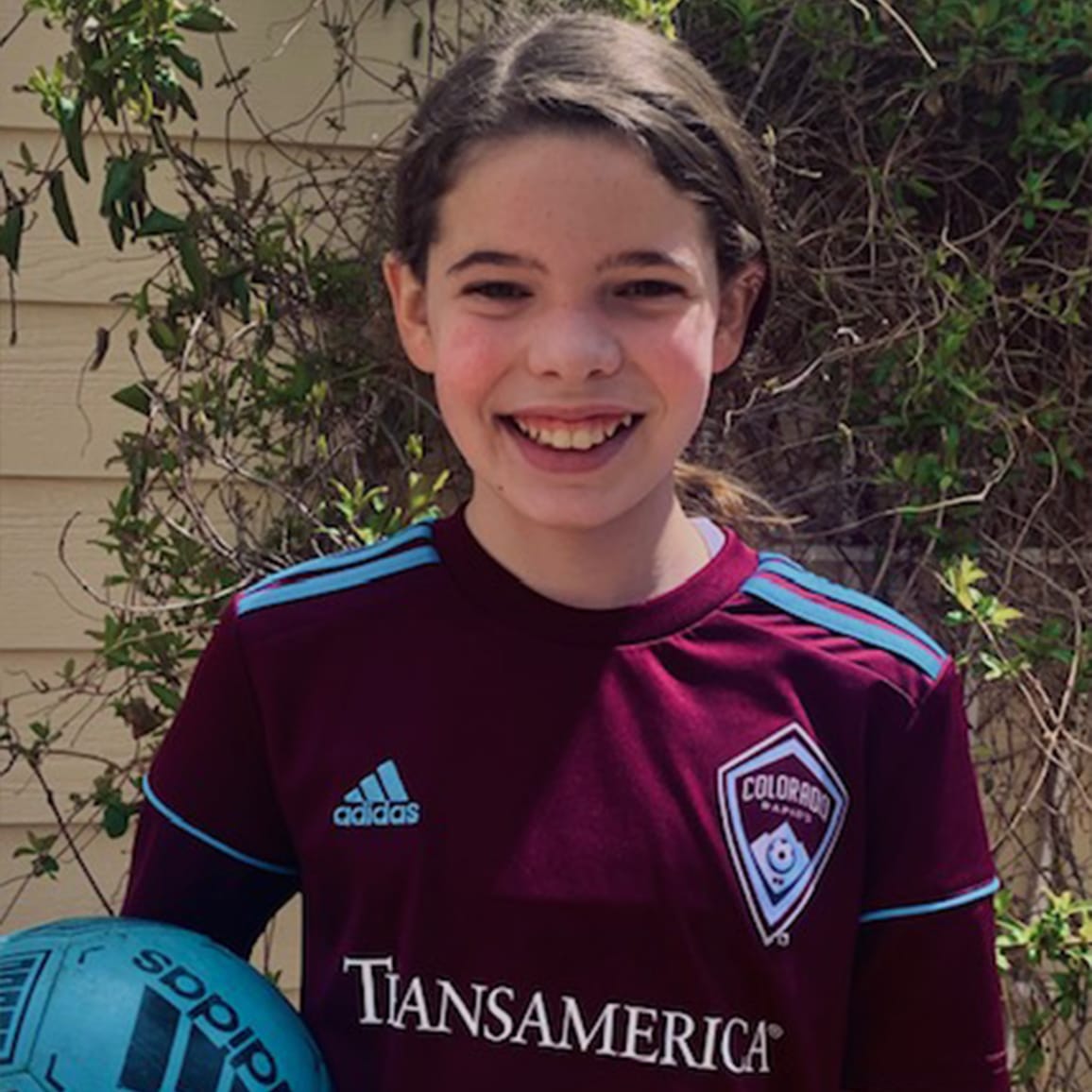 Cate plays with the Rapids 09G Burgundy team as a defender and is known by her coaches and teammates as a "quiet workhorse" whose actions make her a true leader both on and off the pitch. Whether she's putting in a tackle to stop a goal scoring opportunity, fundraising for the Mile High Labrador Retriever Mission, or representing her school at the city-wide science fair, Cate makes an impact wherever she goes. Compassion, commitment, team spirit, and a natural desire to improve those around her makes Cate our latest Player of the Month winner!
This June, Cate will be presented with a plaque acknowledging her accomplishment, so watch the CRYSC social pages for more updates.
We spoke with Cate to learn a bit more about her and see what drives her game. Check out the full interview below!
What influence has soccer had in your life?
Soccer has inspired me to be a better teammate, whether it is in school or on the field.
Why do you believe that you were nominated for this award?
I think I was nominated for this award because I always try to be kind to my teammates. I build them up and celebrate when they do well in games.
What do you enjoy most about playing for Colorado Rapids Youth Soccer Club?
I have the best coaches on my Burgundy Team: Rich Rosas and Joe Fachini. They are so supportive and help me improve my skills. I also like my teammates, who have played with me for years and become some of my closest friends.
What soccer accomplishment are you most proud of?
This season, I have started doing headers during games. I am still learning, but I have improved a lot!
What academic achievement are you most proud of?
Receiving one of the top math awards for Math Olympiad among all competitors around the country.
How do you think your teammates would describe you?
Kind.
What is something that shows your exemplary character, commitment to sportsmanship, community involvement, etc..?
Some friends and I recently organized a fundraiser that raised $1,400 for Mile High Lab Mission, a nonprofit organization that finds forever homes in Colorado for rescue dogs. We are planning additional fundraisers for later this year.
What's your favorite soccer player and team?
Megan Rapinoe and the entire USWNT! I got to see them play at Dick's Sporting Goods Park in 2019 for my birthday.
What studies do you hope to pursue in the near future?
I hope to be a biologist or a veterinarian when I grow up. I love animals.
Who inspires you and why? This can be someone famous or someone you know personally!
Megan Rapinoe. She is strong and stands up for what she believes in. She has led the USWNT in the fight for equal pay for women soccer players. And she supports LGBTQ+ rights.
What else do you enjoy outside of playing for CRYSC?
I love making art, and spend some of my free time painting. I also love to bake.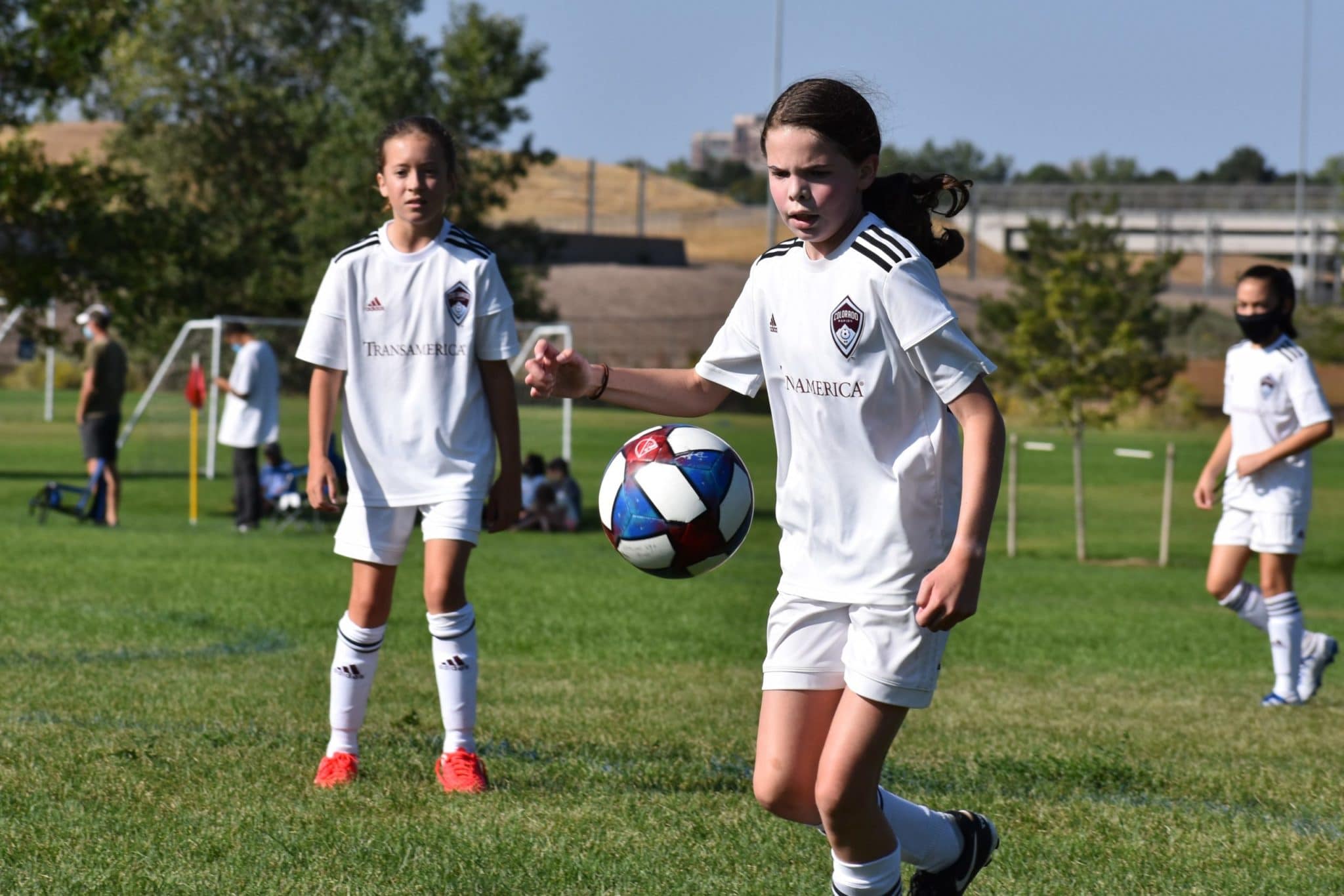 Since 2018, CRYSC and UCHealth + CU Orthopedics and Sports Medicine have worked together in an effort to grow the safety and health resources that are available for Rapids Youth players and members.
As our partnership strengthens with UCHealth, we want to work together to highlight the amazing players within the Colorado Rapids Youth Soccer Club with a monthly 'Player of the Month'. Check out the criteria and nominate any players that deserve to be highlighted by UCHealth and CRYSC on the Player of the Month page.