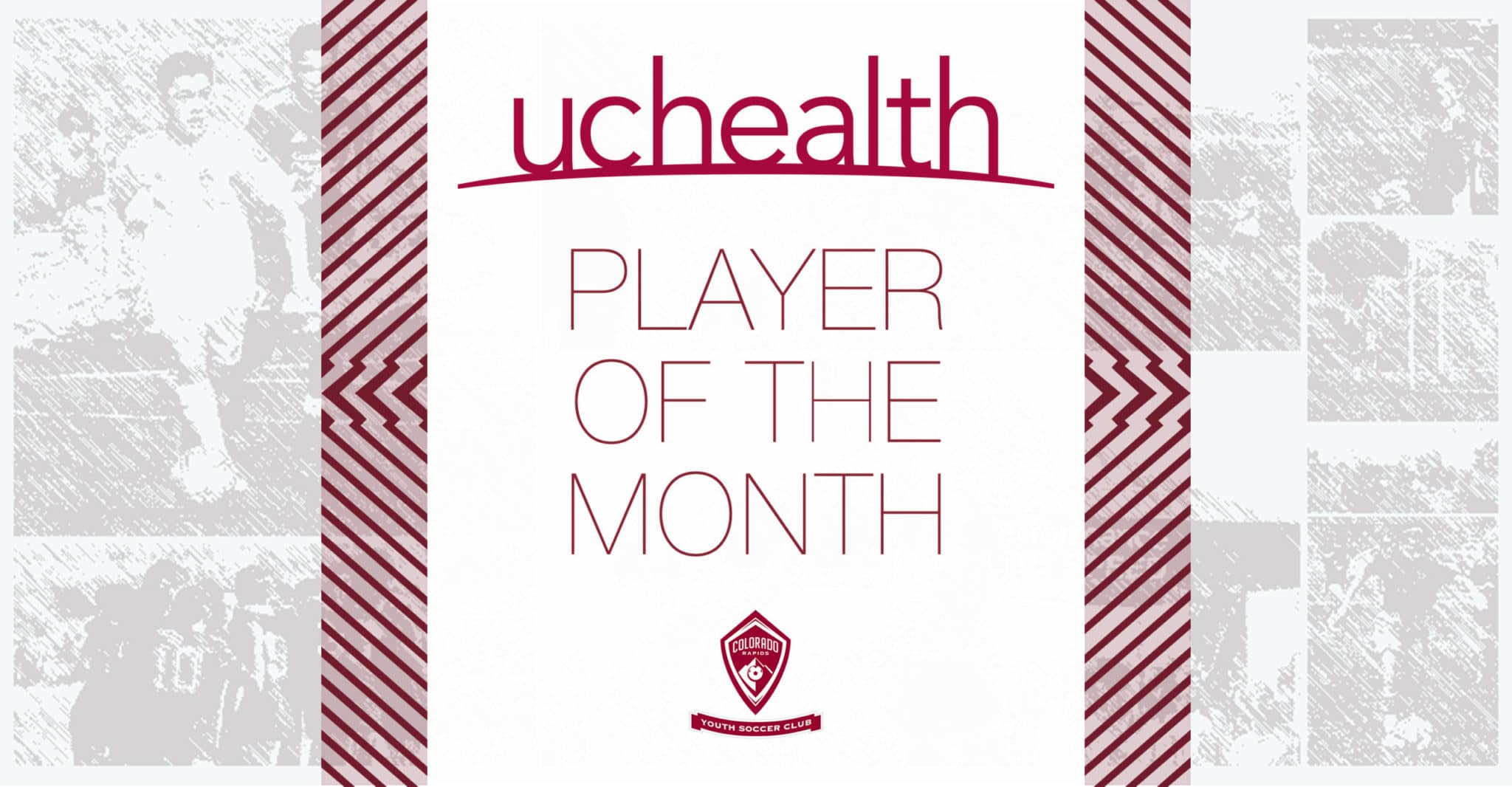 Since 2018, CRYSC and UCHealth + CU Orthopedics and Sports Medicine have worked together in an effort to grow the safety and health resources that are available for Rapids Youth players and members. 
As our partnership strengthens with UCHealth, we want to work together to highlight the amazing players within the Colorado Rapids Youth Soccer Club with a monthly 'Player of the Month'. Check out the criteria below and nominate any players that deserve to be highlighted by UCHealth and CRYSC!
Criteria for the UCHealth Player of the Month:
Athletic Excellence – Standout performance made at any level of competition.
Academic Achievement – Review of GPA and academic honors distinctions.
Exemplary Character – Commitment to sportsmanship, character and community through membership and participation in positive activities.
Rapids Youth Soccer and UCHealth + CU Orthopedics and Sports Medicine are committed to the safety and protection of players in the Club. Drawing from the combined strengths of the regions best academic and community hospitals, along with access to clinics throughout the Front Range, this partnership allows for more access to medical professionals / athletic trainers, better resources, and unique opportunities for the Sport Medicine department at CRYSC. For fast access to UCHealth medical specialists, please contact Head Athletic Trainer Julie Graves at [email protected] before visiting your clinic!
This Month's UCHealth Player of the Month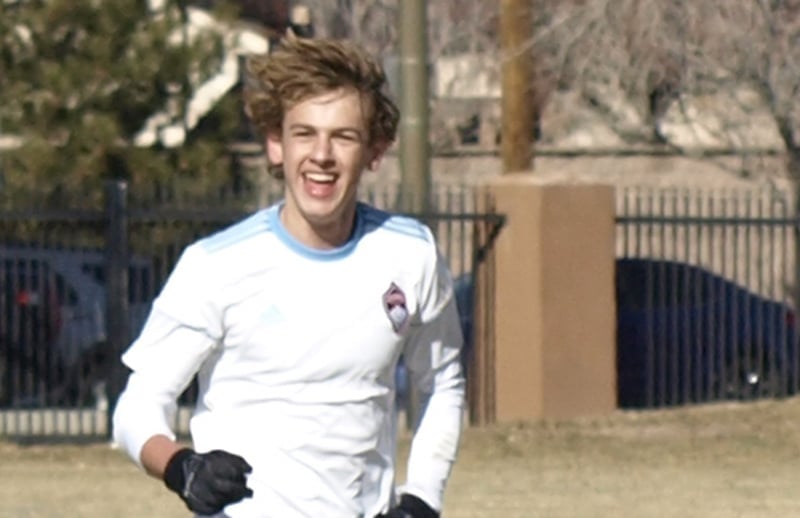 Congrats to Clayton Thomas on winning our August 2023 UCHealth Player of the Month award!
Clayton plays left midfield / forward for our Rapids 06B ECNL team, where his teammates and coaches know him as a hard worker and role model for aspiring young leaders. Clayton was a good friend of Luis Garcia, an East High School student who was tragically killed in early 2023 due to gun violence. Clayton and a number of his teammates have called for action to end gun violence by using their voices online, creating t-shirts, and wearing those shirts while warming up for a game this spring. Clayton also spoke at the State Capitol to parents, students, and the Denver community, highlighting plans to end gun violence in the community. Off the field, Clayton is an exceptional student at East High School, maintaining a 4.8 GPA and making the Principal's Honor Roll, all while maintaining a busy training schedule.
We spoke with Clayton to learn a bit more about him. Check out the full interview!
READ MORE ABOUT THE CRYSC & UCHEALTH PARTNERSHIP EXPANSION IN 2019!
READ MORE ABOUT CRYSC'S PARTNERSHIP WITH UCHEALTH + CU ORTHOPEDICS
Sports Medicine Blog Posts