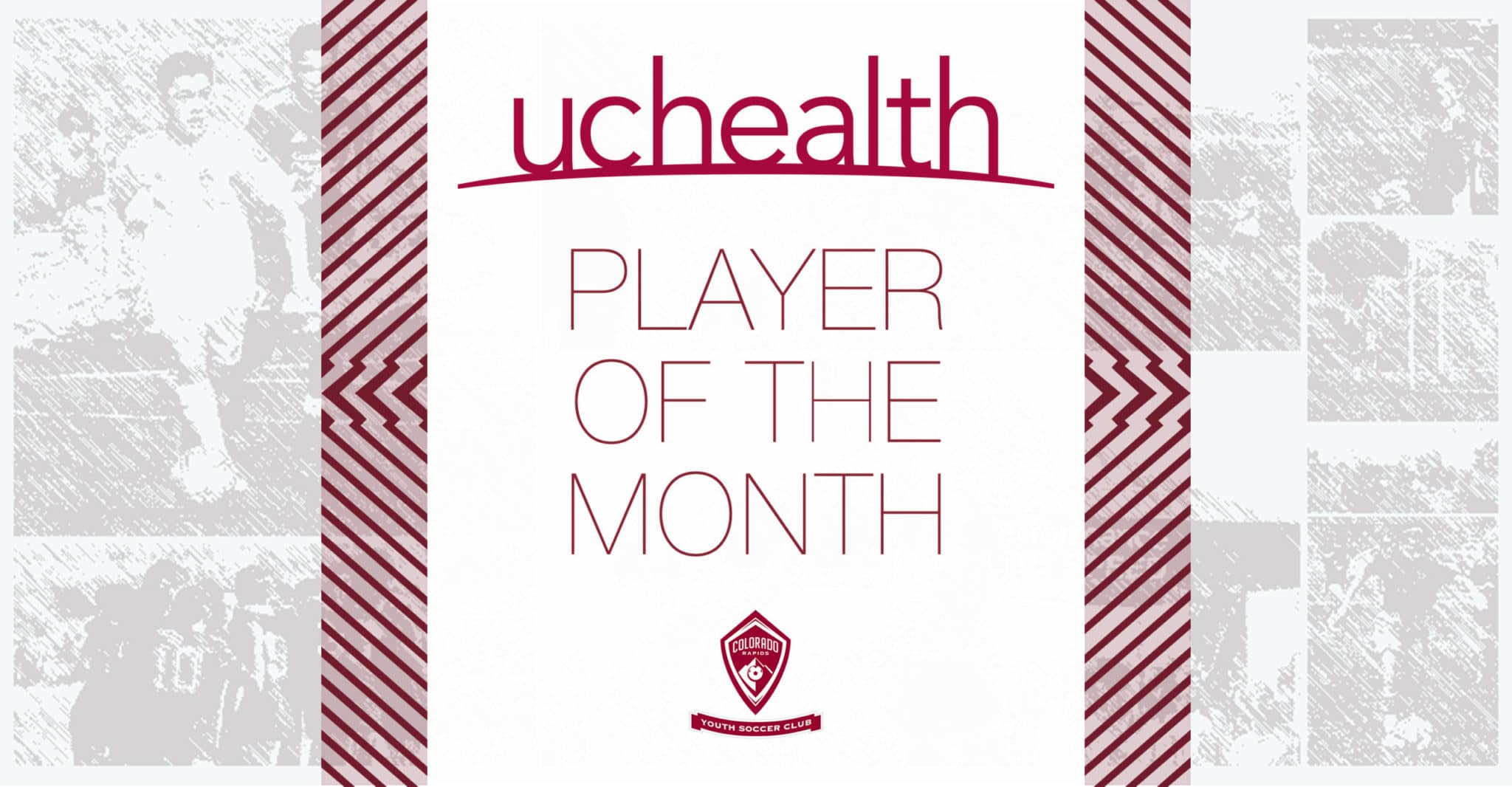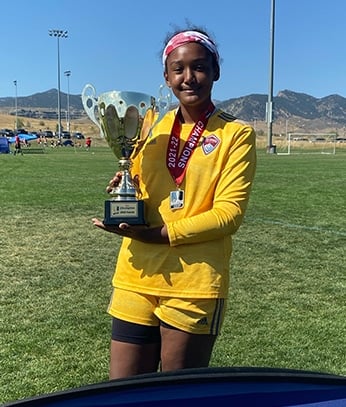 Kaylynn plays for the Rapids 08G Central Select 2 team as a goalkeeper and has had an outstanding 2021, culminating in being named MVP for her age group at President's Cup! She has been described as "super responsible, hardworking, and caring" with a true passion for the game and drive to become the best player that she can. She has also been excelling in academics this year, with a 4.0 going into the holiday break and a place on her school's Honor Roll. Kaylynn has been a vital member of multiple CRYSC teams since 2020, and wherever she is, she makes an impact on and off of the field.
This January, Kaylynn will be presented with a plaque and gift card to acknowledge her achievement, so watch the CRYSC social pages for more updates. We spoke with Kaylynn to learn a bit more about her and see what drives her game. Check out the full interview below!
What influence has soccer had in your life?
Soccer taught me the importance of teamwork and friendship.
Why do you believe that you were nominated for this award?
I believe I was nominated for this award because of my hard work and dedication.
What do you enjoy most about playing for Colorado Rapids Youth Soccer Club?
I like the coaches, players and the awesome opportunities. A special thanks to all my coaches over the years
What soccer accomplishment are you most proud of?
Being awarded President's Cup MVP.
What academic achievement are you most proud of?
Being invited to National Junior Honor Society.
How do you think your teammates would describe you?
They would describe me as a leader, fun and tall!
What is something that shows your exemplary character, commitment to sportsmanship, community involvement, etc..?
My favorite animal are cats. It is unrealistic for me to take in and save all the kittens. I organized a supply drive in my community for one of the local rescues/fosters.
What's your favorite soccer player and team?
Colorado Rapids and Colorado Rapids Women.
What do you hope to pursue in the near future?
Academic and soccer college scholarships.
Who inspires you and why? This can be someone famous or someone you know personally!
Alyssa Naeher because her strive to be the best player encourages me to work harder.
What else do you enjoy outside of playing for CRYSC?
I enjoy hanging out with my family, drawing, cats and editing videos.
Since 2018, CRYSC and UCHealth + CU Orthopedics and Sports Medicine have worked together in an effort to grow the safety and health resources that are available for Rapids Youth players and members.
As our partnership strengthens with UCHealth, we want to work together to highlight the amazing players within the Colorado Rapids Youth Soccer Club with a monthly 'Player of the Month'. Check out the criteria and nominate any players that deserve to be highlighted by UCHealth and CRYSC on the UCHealth Player of the Month page.