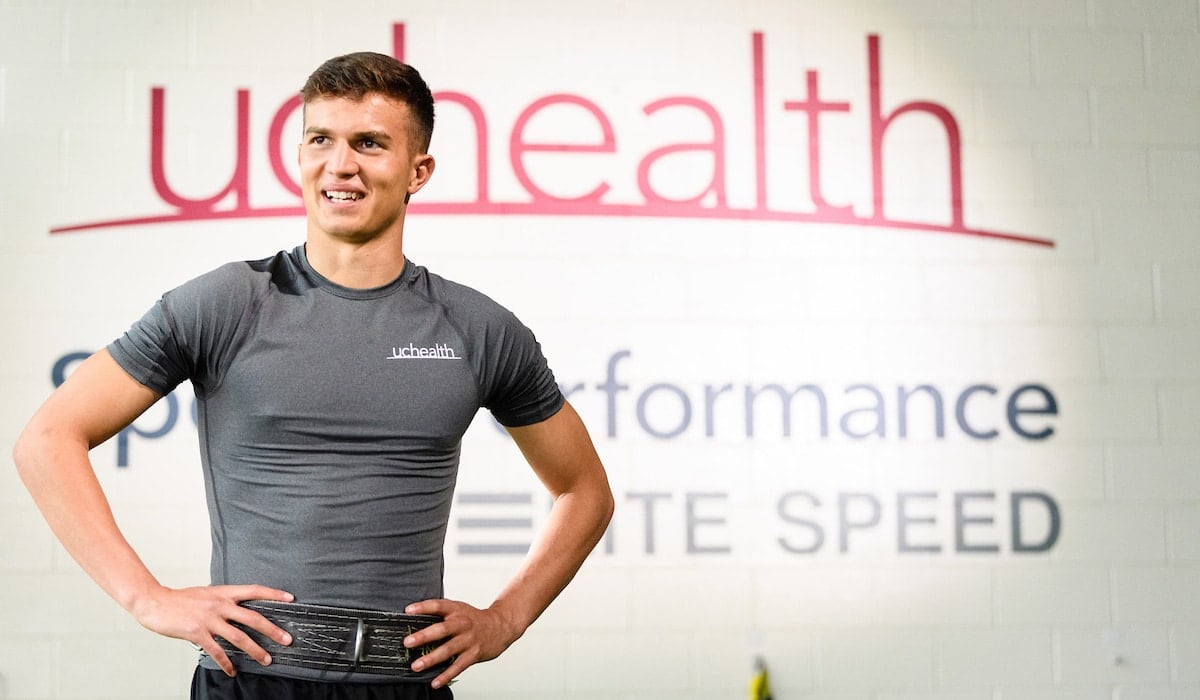 Colorado soccer phenom Cole Bassett: 'Outwork your opponents and strive for what you want.'
Written by Todd Neff, UCHealth
If you follow Colorado soccer – or, for that matter, soccer in the United States – Cole Bassett needs no introduction. The Littleton native was just 17 when he debuted with Colorado's top-tier pro team in 2018. Now 20, he's a mainstay on a squad with legit championship aspirations. Bassett has been a key contributor to the team's success, and the quality of his play has garnered attention here and overseas. He was recently ranked the tenth-best player under the age of 22 in the top U.S. league, and his transfer market value ranks 25th of 777 players in that league, according to Transfermarkt. Teams in Germany, Switzerland, Austria, England, and Portugal have inquired about acquiring his services, and he has not been shy about his aspirations to play at Europe's highest levels and for the U.S. Men's National Team.
UCHealth recently caught up with Cole to talk about how he tackled the challenges he faced during his rise to the top tier of U.S. soccer, his advice to young players, and what's next for him.
The following interview has been edited for length and clarity.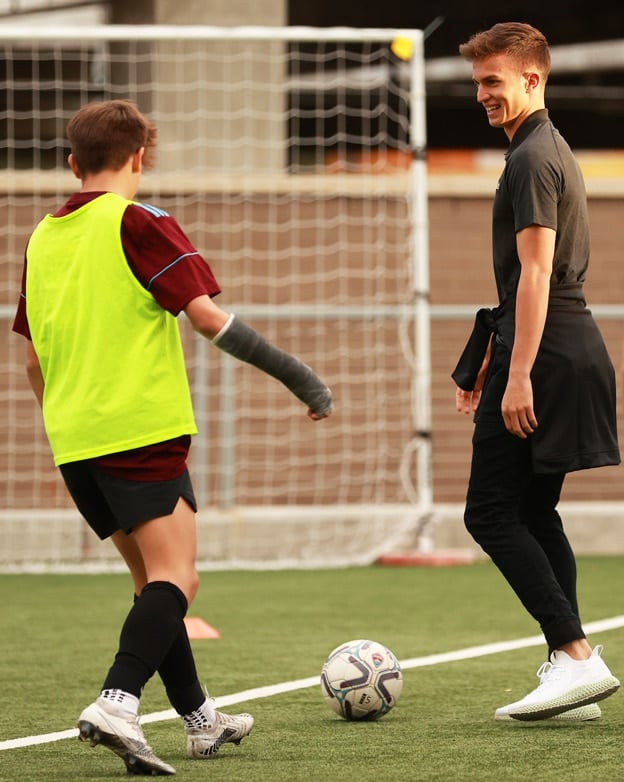 UCHealth: There's an ongoing debate about whether kids should focus on one sport or play different sports. What's your take on that?
Cole Bassett: I actually played a lot of sports when I was younger. My parents always said that it was better to be a well-rounded athlete. So from a young age, I played hockey, soccer, and baseball. And then, as I got older, I tried rugby with my friends for a little bit, and then I also played basketball until high school. I ended up choosing between baseball and soccer and went with soccer when I was 13-14.
UCHealth: What's it like to play in Colorado, especially considering how well you guys are doing this season?
Cole Bassett: It's been amazing. I mean, I've grown up watching the hometown team. I think I started going to games when I was about 7 or 8. And you know, now being able to help this team get first place in the Western Conference is huge. To be able to help the team do that, here in my hometown, in front of my family and friends – that means a lot. Going into this last stretch, we have three games to win it all. So I'm going to try to give everything so I can win something here in Colorado.
UCHealth: Let's talk a little bit about your career path. You've had more ups than downs, of course. But what were some challenges you had to overcome?
Cole Bassett: When I was like 13-14, after I decided to just stick with soccer, my youth club at the time formed a U-14 Academy. My whole team was eligible. I thought I would make the team – I was always one of the better kids on it. And then I ended up being basically the only one of all my friends that didn't end up making the Academy team. So that was tough for me. But I think in the long run, it's helped me a lot. I learned how to deal with obstacles. I think I've always been strong mentally since that moment.
More recently, each year that I've been with my hometown pro team, I've had to prove to the coaching staff that I deserved to play. Sometimes it seems like I need to give a little extra. There are players who get more game time just because they're veterans or senior players, and I really have to go the extra mile to get in. Towards the of the year, I've had to come off the bench. As a footballer, you want to be starting every game. And as a confident footballer, I feel like I should be starting every game. But you can't control what the coach decides. So when you come off the bench, you've just got to make the most of it and try to take advantage of that time so that you can start the next game.
UCHealth: When you face challenges like those, how do you respond to them?
Cole Bassett: I feel like I've always been underrated – still, to this day. So I still try to prove people wrong. I have my family, and they're a tremendous help with the mental side, because I know when I come home, I can talk to them about anything. They've helped me get through a lot of stuff. But I also feel like I've matured a lot as a young person and player. And I feel like being in the locker room with a lot of older people, especially stepping into a senior locker room at 17, I have matured a lot faster than most kids would. So I feel like I've got a good head on my shoulders at this point.
UCHealth: What's next for you? You've been very clear that you want to play in Europe. And that winter transfer window is coming.
Cole Bassett: Right now, I'm obviously focusing on ending the season as well as we can and going for the cup. But if you do look into the future, I want to go to Europe. I think every young kid should want to. That's where you can, I think, grow the most and challenge yourself. It's where the world's top leagues are. I want to try to test myself over there, and I feel like I'll grow a lot if I do. I did have clubs interested the past couple windows, but I just didn't feel like the timing was right. And I ended up wanting to stay until the end of the season, because I know that the team that we have right now is very good, and we can challenge for something. So really, right now, I'm just focused on trying to win a cup here. But yeah, I definitely do want to go to Europe, because I feel like that's what's needed to get myself into the national team and also just challenge myself the most as a player, so I can reach my potential.
UCHealth: What advice would you give to other Colorado youth soccer families, be they players or parents?
Cole Bassett: For me, it starts with yourself and your support group, whether that's your family or close friends. I always believed in myself, and I don't think a lot of people did believe in me from the start. But I always believed in myself, and my parents believed in me. I think it goes a long way when the people around you believe in you and you have a strong belief in yourself. Because I don't think really any coach is going to choose you if you don't have a belief in yourself that you're good enough to be there. I think they want confident kids, at least on the field. I think that's just the biggest starting point for me. Besides that, it takes a lot of work to get to where you want to be. I know I still have such a long way to go.
But even just for young kids that are striving to maybe be in my position right now, if they knew the work that it takes, I think they'd be a little surprised. I used to do three sessions a day, sometimes four. When it got closer to games, maybe just one or two. But when I was younger, I used to train a ton. And looking back, I wish I'd started that a little earlier. I don't think I started doing that until I was like 13. But it helped me so much – to the point where, when I got to be 16-17, I was obviously ahead of people on the field. So for me, it's always just continue to outwork your opponents and strive for what you want. And then also just have a belief in yourself and have a good support system behind you.
UCHealth: Last question is this: If you weren't playing pro ball, or let's say you weren't quite good enough to be a college prospect, would you still play soccer?
Cole Bassett: I never really had a plan B. Once I committed to soccer at 13-14, I really just decided to go for it. I always used to tell my parents that, if I'm not going to go to college, I was going to go to Europe and try to find a team over there and trial or something like that. I always just kind of knew that this was my path. If maybe I didn't have as much talent, I don't know. I think I'd still play. I love the sport. But I feel like I've always been kind of destined for doing what I'm doing.
It's something that you're really passionate about, and everybody has their own thing. It's not just professional sports. When you want to work hard for something, and you take the time to do it, I think you can accomplish anything.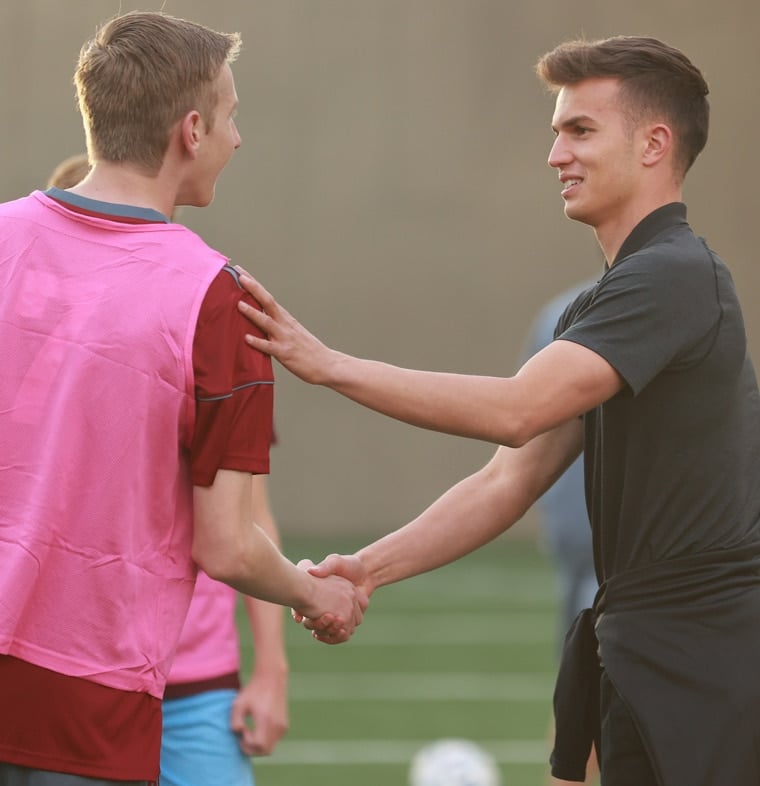 Since 2018, CRYSC and UCHealth + CU Orthopedics and Sports Medicine have worked together in an effort to grow the safety and health resources that are available for Rapids Youth players and members.
Drawing from the combined strengths of the regions best academic and community hospitals, along with access to clinics throughout the Front Range, this partnership allows for more access to medical professionals / athletic trainers, better resources, and unique opportunities for Colorado Rapids Youth Soccer Club members.