Posted by: Katie Pagel | Director of Mental Performance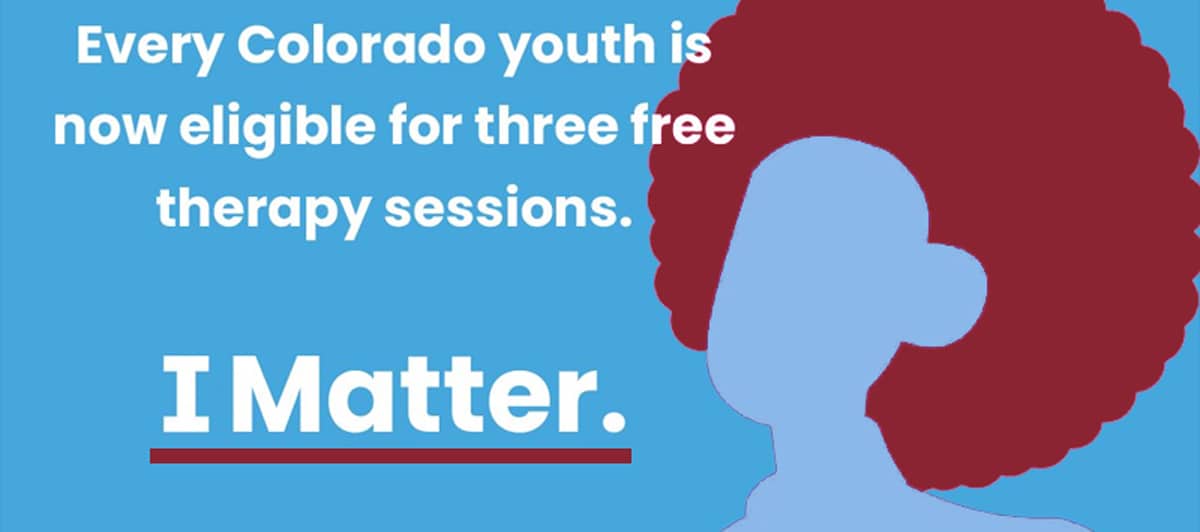 As a part of CRYSC's continued commitment to our athletes' physical and mental health, we are incredibly excited to share an invaluable resource with our members, staff, and coaches:
I Matter

.

Funded by the Colorado Department of Human Services, Office of Behavioral Health, the I Matter program provides three (or more) free behavioral health sessions for youth in Colorado. This temporary program was established through Colorado House Bill 21-1258, and is aimed at providing access to mental health and substance use disorder services for youth, including addressing needs that have resulted from the COVID-19 pandemic. The bill dedicated $9 million to this temporary program, which will be funded until June 30, 2022.
Who is eligible? Youth 18 years of age or younger, or 21 years of age or younger if receiving special education services, qualify for this program.
What kind of services are covered? I Matter is specifically directed at the provision of behavioral health services. Though behavioral health and mental health are often used interchangeably, behavioral health is generally regarded as a broader, umbrella term that includes mental health and substance use disorder services. Please note that mental performance services (such as those available to CRYSC athletes through CPEX) are not covered by this program.
Are all mental/behavioral health practitioners participating? No. Practitioners have the option to participate in this program, should they choose to do so. All participating providers are licensed clinicians who are reimbursed by the program.
How do I connect my child with these services? Visit imattercolorado.org or yoimportocolorado.org (Spanish) to fill out a confidential mental health survey with your child. Youth 12 or older are able to fill out the survey unaccompanied, as children of this age can sign up for counseling services without a parent or guardian's consent in the state of Colorado. Upon completion of the survey, the parent/child will have the opportunity to review participating licensed provider bios and schedule an appointment with a chosen provider directly on the I Matter site.
What happens after the free sessions? In addition to connecting youth with participating practitioners, I Matter also has care navigators who are available to support youth following their free sessions. Should the child wish to continue receiving mental health services, the care navigators will work to connect them with providers who accept their private insurance. The care navigators also have resources for children who do not have insurance to cover these services.
How can I promote I Matter within my own organization? Due to incredibly high demand, orders for free I Matter materials have been paused. That said, organizations are invited to explore and utilize the resources provided in the I Matter Digital Toolkit.