Nutrition & Hydration Guide
Posted by: Julie Graves | Head Athletic Trainer
For optimal energy usage, use a high carbohydrate diet 2-3 days prior to games

Avoid slow digestion and stomach aches by avoid fatty foods a few hours before and after exercise

Focus on macronutrients: Carbohydrates, Protein, and Fat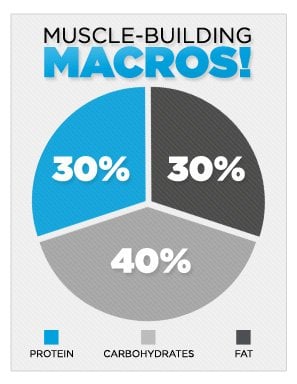 Protein: 10-12% of total calories is sufficient, you don't need protein in excess. 

Good sources of protein: fish, lean meat, eggs, dairy, nuts, soy, peanut butter
NUTRITION: NIGHT BEFORE GAME
Pasta is always a good choice along with: Salad (little dressing), Vegetables (fresh, frozen, or steamed), Rice (steamed or boiled), beans or lentils, Lean Meat, Cheese & Crackers, Fish, Fresh or dried fruit, Poultry (not fried) Sweet potatoes (not fried), Pretzels.

Sweet tooth people: Sherbert/Sorbet (1 scoop)
It is recommended that players eat 2-3 hours prior to games and exercising.
Breakfast: Bagels, raisin bran, oatmeal, bran muffin, breads (all varieties), yogurt, toast (1-2 slices), apple, orange, fruit, and vegetable juice; water, milk, fruit bars, Fig Newton's, fruit (fresh or dried), raisins, banana

Lunch: Sandwich with 2 ounces lean meat, fish or poultry is suggested. Sides include a cup of stock soup, bagel, Apple, orange, fruit and vegetable juice, water, milk shake, Fruit bars, Fig Newton's, fruit (fresh or dried), raisins, banana, apple, cheese and crackers, pretzels, and saltines.
It is important to get some sort of protein in the system within 30 minutes of finishing a game or practice. 

Ex: High protein, protein bar or protein shake

Then within 90 minutes get in a full meal.
Fluids are just as important as nutrition and athletes need to start hydrating at least 2-3 days PRIOR to competitions. 

Carbonated, high sugar and caffeinated beverages should be avoided. 

Water is the drink of choice

Rule of thumb: An athlete should drink ½ their body weight in oz of water per day when

not

exercising. 2x that if they are playing a game that day

Ex: Athlete weighs 140lbs, should drink 70oz of water/day. 140oz if the athlete has a practice or game that day. 

Gatorade Zero (no sugar) before and during practice/game for electrolyte replacement

Fluids should be at or around room temperature for quicker body absorption
One important note to add is that moderation is a key component of proper nutrition. Be sure that you are intentional and disciplined with what you are putting in your body and pay attention to how your body responds.
Find out more about the CRYSC Sports Medicine Program by visiting our website. For any question or concerns related to hip flexor pain, sports medicine, or athletic training, please reach out to the CRYSC Head Athletic Trainer, Julie Graves, at [email protected].